March Madness is starting very soon. And every year, there are always a few teams that shock the world and break brackets with upsets. Arguably, it's one of the best parts about the tournament. Until your bracket is the one that gets busted. But when you predict the upset no one saw coming, there is almost no better feeling. And this year, the Wisconsin Sports Heroics Badgers team has you covered with your bracket picks! Check out our picks for this year's Cinderella teams!
Mara's Cinderella pick for this year is UC Santa Barbara! The 12th seeded UCSB is 22-4 this year. Mara is picking them to go to the Sweet 16. To get there, they'll have to beat the 5th seeded Creighton. If they manage the upset, they'll have to play the winner of the 4th seeded Virginia and the 13th seeded Ohio. If UCSB makes it to Mara's predicted Sweet 16, they will likely play the 1st seeded Gonzaga, which will be no easy task. But the journey there is definitely more than possible.
Follow Mara on Twitter @Mara_Allen
Check out her articles here!
Dylan's pick is Florida State University. The 4th seeded FSU will be facing off against the 13th seeded UNC Greensboro. And while in this game they will be favored, Dylan's Cinderella pick isn't because of their first round game. Instead, Dylan is picking FSU to make it all the way to the Final Four. To do so, they will have to, likely, get passed the 1st seed Michigan in the Sweet 16 and either Alabama or Texas, assuming there are no upsets. Michigan is picked to win whole the tournament in many brackets, so for Florida State to come out of the East is no easy task.
Follow Dylan on Twitter @DylanBuboltz
Check out his articles here!
Our offensive line expert, Coach Riley, is going with Colorado for his Cinderella pick. Colorado is a 5th seed and will be starting the tournament by facing off against the 12th seeded Georgetown. But Riley isn't expecting Colorado to stop there. Instead, he is predicting that they make it all the way to the Elite Eight. To do that, they'll likely have to beat Dylan's pick, Florida State, and Michigan. The East seems to be stacked with a lot of dark horses, as well as a juggernaut favorite in Michigan. But the Wolverines may be playing without Isaiah Livers. And the coach thinks that will help get Colorado over the Wolverines.
Follow the Coach on Twitter @OLCoachRiley
Christian's Cinderella pick for this tournament is Rutgers. Rutgers is the 10th seed in the Midwest and is facing off against the 7th seeded Clemson. Christian is predicting that they not only pull off the upset against Clemson, but make it to the Sweet 16. To do that, they will likely have to play the 2nd seeded Houston, unless the 15th seeded Cleveland State pulls off the upset. Houston is 24-3 this year, so the upset will be difficult to pull off. However, Rutgers is no stranger to playing high level teams, coming out of the Big 10. Rutgers is coming into the tournament at 15-11, barely over .500. But after playing the high level teams in their conference, they could give Houston a handful.
Follow Christian on Twitter @christianborman
Check out his articles here!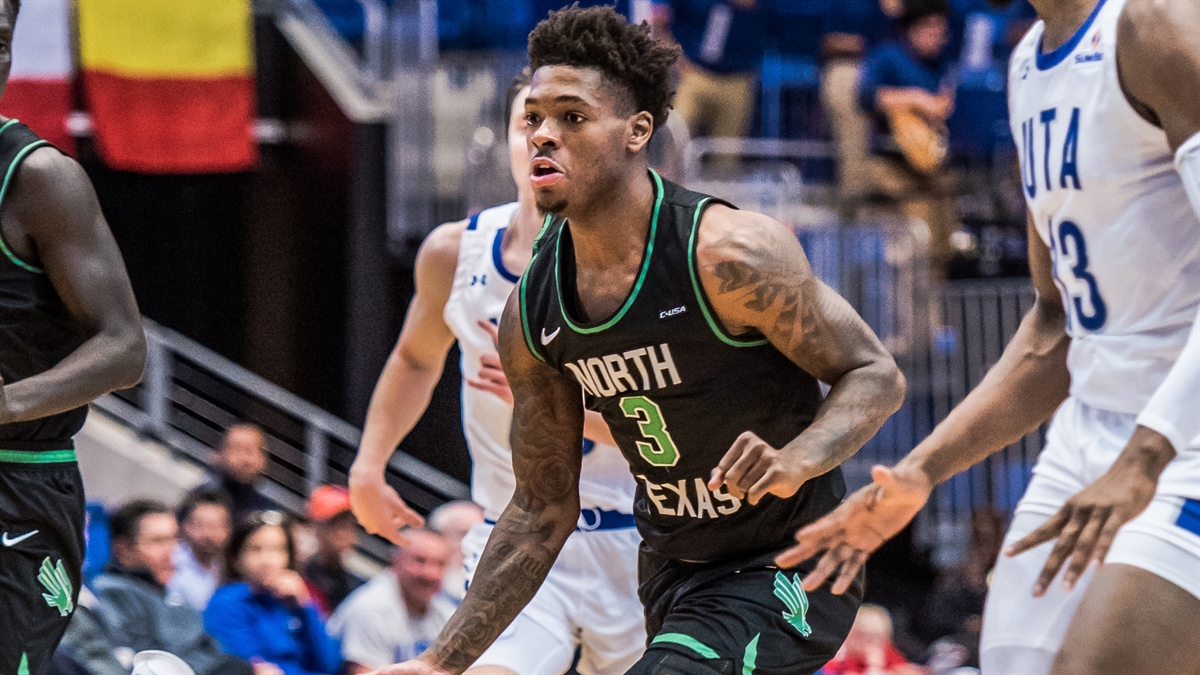 Ben's pick is the 13th seed North Texas to make it to the Sweet 16. North Texas is 17-9 but was competitive in many games against good teams. And recently, they have been playing good basketball. North Texas will be playing the 4th seeded Purdue Boilermakers. Ben, as well as many others, believes that Purdue is ranked higher than they deserve to be. Combine that with how competitive North Texas has been against good teams, and how they have been playing great basketball as of late, an upset against Purdue is far from unlikely. If they are able to pull off this win, they will play the 5th seeded Villanova. But Villanova may be without one of their best players in Collin Gillespie. And Ben thinks that this will make them very beatable against North Texas.
Follow Ben on Twitter @bennyboy615
Check out his articles here!
Mitchell Schuessler – Winthrop
My pick is that the 12th seeded Winthrop will make it to the Sweet 16. Winthrop is 23-1 with their only loss being to UNC Asheville by only two points. But they are from a small conference, which is why they are a 12 seed. But winning 23 of 24 games is still very impressive. Winthrop will be playing the 5th seeded Villanova. As mentioned earlier, Villanova will be without one of their best players in Collin Gillespie. And if North Texas does pull off the very plausible upset against Purdue, then that'll make Winthrop's quest to the Sweet 16 that much more likely. Even if Purdue does pull it out against North Texas, they are still very beatable. And while Villanova will be Winthrop's hardest competition yet, I think they'll be able to pull off the upset.
Follow me on Twitter @mitchschuess24
Check out my other articles here!
Keep an eye out on our picks and let us know how we did!
Follow me on Twitter @mitchschuess24 and follow us @WiscoHeroics1 for more great content! To read more of our articles and keep up to date on the latest in Wisconsin sports, click here.