Next up on our top five greatest list is going to be the top five Packers tight ends.
With the way football has evolved over the years, the tight end position has become more important to a team's success. Not only do you need a tight end who can help in the run game, but you also need one who can make a difference in the passing game.
Here are the top five Packers tight ends:
5. Jermichael Finley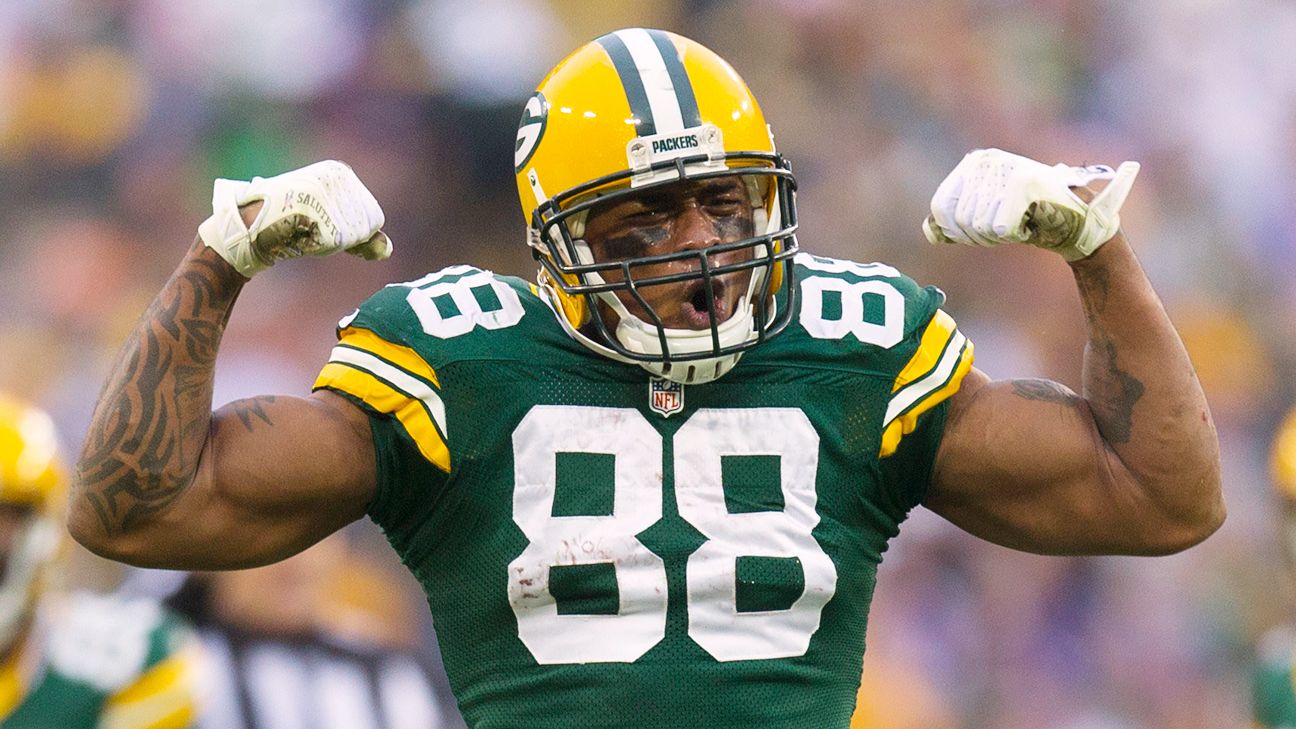 Jermichael Finley was drafted in the third round of the 2008 NFL draft and played for the Packers from 2008-2013. Finley played in 70 games (48 starts) with 223 receptions for 2,785 yards and 20 touchdowns. He set the Packer record for most receptions in a season by a tight end with 61 in 2012 and the single-game receiving yards record with 159 yards against the Cardinals in the 2009 playoffs.
Finley does have a super bowl championship but wasn't able to play in the 2010 super bowl. Finley suffered a knee injury earlier that season and was placed on the IR on Oct. 18. His career came to an abrupt end in 2013 after he took a helmet to helmet hit from Cleveland Browns safety, Tashaun Gipson.
4. Bubba Franks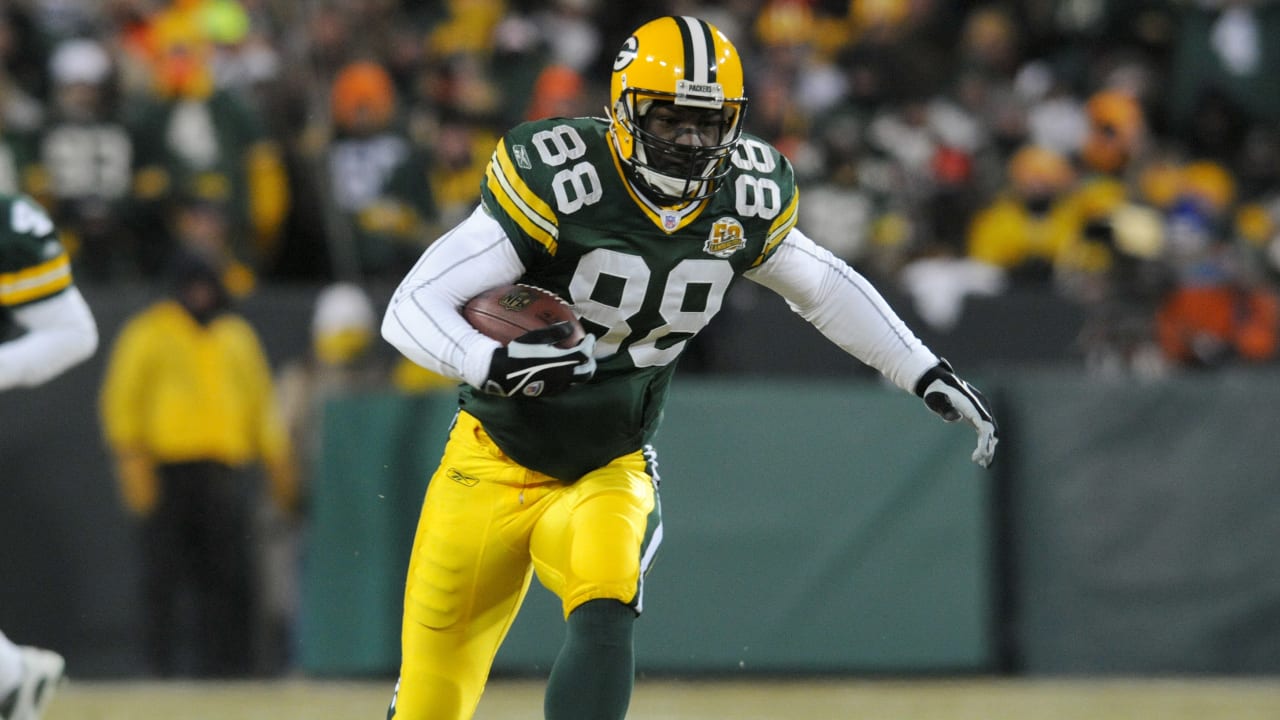 Bubba Franks was drafted in the first round of the 2000 NFL draft and played for the Packers from 2000-2007. Franks played in 114 games (94 starts) with 256 receptions for 2,300 yards and 32 touchdowns. His 32 touchdowns are second-most in Packers history.
Franks was a nightmare for defenses down near the goal line and could make an impact on the game without having the ball in his hands as a run blocker. Franks's accomplishments include:
Three-time Pro Bowler (2001, 02, 03)
NFL Tight End of the Year 2002
3. Mark Chmura
Mark Chmura was drafted in the sixth round of the 1992 NFL draft and played for the Packers from 1992-1999. Chmura played in 89 games (62 starts) with 188 receptions for 2,253 yards and 17 touchdowns.
Chmura doesn't have the receiving numbers that Finley and Franks did, but he separated himself by making big catches across the middle. He also played a big role in the running game as an effective blocker. Chmura's accomplishments include:
Three-time Pro Bowler (1995, 97, 98)
Super Bowl (1996)
NFL tight end of the year (1998)
Packers Hall of Fame Indcutee (2010)
2. Ron Kramer
Ron Kramer was a first-round pick, drafted by the Packers in 1957. He played for the Packers in 1957 and 1959-1964. He missed the 1958 season serving one-year in the United States Air Force. Kramer played in 89 games (67 starts) with 170 receptions for 2,594 yards and 15 touchdowns.
Kramer is one of the first tight ends that helped modernize the tight end position. He was a terror in the run game and pass game. Kramer's accomplishments include:
1st team All-Pro (1961)
2nd team All-Pro (1962)
Two-Time Pro Bowler (1962, 63)
Two-time NFL Champion (1961, 62)
Packers Hall of Fame Inductee (1975)
1. Paul Coffman
Paul Coffman was an undrafted free agent signed in 1978 and played for the Packers from 1978-1985. Coffman played in 119 games (102 starts) with 322 receptions for 4,223 yards and 39 touchdowns.
Coffman is without a doubt the greatest tight end in Packers history. His name is all throughout the Packer record books and was also a willing blocker. Coffman's accomplishments include:
Three-time Pro Bowler (1982, 83, 84)
Second team All-Conference (1982)
All-time Packers tight end leader in Receptions, Receiving Yards, and Touchdowns
Receiving yards in a season (814 in 1983)
Receiving touchdowns in a season (11 in 1983)
Only Packers tight end to lead team in receptions for a season (56 in 1979)
First Packers tight end with 100-yards in a game (1979)
Most 100 plus yard receiving games in Packers history (Six)
For Coffman to accomplish all these feats as an undrafted free agent, it's easy to see why he's number one on the list of top five Packers tight ends.
Follow me on twitter for more Wisconsin sports content @Jensen_Jennings and follow us @OTHWisconsin for all your Wisconsin sports coverage needs.
Also, check out the Overtime Heroics forum page to join in on the discussion.
Head over to the shop if you are interested in picking up some Overtime Heroics gear with new Wisconsin designs coming soon.