Despite the COVID-19 pandemic, The 2020 NFL will be happening next week as scheduled. From April 23rd to April 25th, 255 college athletes will hear their name called in a virtual manner. For the purposes of this mock draft, I look at what I feel would be the perfect 2020 draft for the Green Bay Packers. This is my opinion of who I believe will be the best for the team while also available at each draft pick. To help determine who would be available at each pick, I used the mock draft simulator at https://thedraftnetwork.com/ 25 times. All prospect grades were taken directly from https://www.nfl.com/draft/tracker/prospects. This mock draft does not include potential trades, only who would be available at each of the Packers' original draft positions.
Round 1 – Pick 30: Patrick Queen, Linebacker, LSU, NFL Prospect Grade: 6.71
After mediocre play against the run in 2019, the Packers need a lot of help in the middle of the field. Add that to losing both Blake Martinez and Kyler Fackrell in free agency and Green Bay needs a linebacker badly. Yes, they signed long time Cleveland Brown, Christian Kirksey, and Oren Burks is still on the roster, but the Packers will need more than that to fix what went wrong against the 49ers in the NFC Championship game. Patrick Queen could very well be the best linebacker in this draft class. At 6'0 and 229 pounds, Queen looks fast and physical. He has everything Green Bay needs at the inside linebacker position. Queen paired with Kirksey would be a solid duo that would greatly fill out the interior of the defense.
Other possibilities:
Kenneth Murray, Linebacker , Oklahoma – Another top linebacker.
Isaiah Wilson, Offensive Tackle, Georgia – Solid Tackle to help replace Bulaga.
Round 2 – Pick 62: Raekwon Davis, Defensive Line, Alabama, NFL Prospect Grade: 6.35
This second round pick, much like the first, is made with the goal of stopping the run. Raekwon Davis is a massive interior defensive lineman. Standing at 6'6 and 311 pounds, Davis demands double teams opening up holes for the linebackers. He has a full three years of experience all while being coached by one of the best during his career at Alabama. Davis has the value of a first round selection however, most mock drafts have him falling into the second round. If he falls to this spot, the Packers should be more than ecstatic to draft him. Having Davis plug up the middle will more than likely allow for Queen and Kirksey to hit their gaps rather easily.
Other possibilities: 
Jacob Eason, Quarterback, Washington – Talented arm to learn under Rodgers.
Justin Madubuike, Defensive Line, Texas A&M – Good production, but undersized.
Round 3 – Pick 94: Chase Claypool, Wide Receiver, Notre Dame, NFL Prospect Grade: 6.32
With the run game taken care of, the Packers address their next biggest issue. It was no secret that the offense seemed to struggle for most of the season. Wide receiver became a blatant weak spot. Luckily Allen Lazard stepped up towards the end of the year and the Packers were able to add Devin Funchess through free agency. That still may not be enough so Green Bay takes Chase Claypool in the third. Claypool offers both speed and strength to help bolster the Packers' wide receiving corp.
Other possibilities:      
Adam Trautman, Tight End, Dayton – One of the top three tight ends in this class
Bryan Edwards, Wide Receiver, South Carolina – Another big, speedy wide receiver
Round 4 – Pick 136: Shane Lemieux, Interior Offensive Line, Oregon, NFL Prospect Grade: 6.17
Shane Lemieux played and started every game over his 4-year college career at Oregon. During that time, he was moved all along the offensive line. Lemieux offers versatility, intelligence, and strength on the inner part of the offensive line. In recent years, Green Bay has struggled to maintain a healthy offensive line. Adding Lemieux offers depth who can stay healthy and eventually take over as a starter.
Other possibilities:      
James Morgan, Quarterback, FIU – Quarterback from Green Bay, Wisconsin.
Lynn Bowden Jr., Wide Receiver/Quarterback, Kentucky – Versatile, offensive player.
Round 5 – Pick 175: Isaiah Hodgins, Wide Receiver, Oregon State, NFL Prospect Grade: 6.14
With this pick, the Packers look to add more depth to the wide receiver corp. Isaiah Hodgins, son of James Hodgins, has a good mix of size and skill with excellent ball skills. With the Packers needing more weapons, doubling up on wide receivers is a smart move as this draft class is deep and talented. Hodgins could become Geronimo Allison's replacement as he has been compared to Allison by a number of NFL scouts. With Claypool added earlier in the draft, the Packers offense is set to become more dynamic and ready to climb up the league's top offensive rankings.
Other possibilities:     
Harrison Bryant, Tight End, FAU – Another player in a position of need.
Shaquille Quarterman, Linebacker, Miami – Experience linebacker for depth.
Round 6 – Pick 192: Ke'Shawn Vaughn, Running Back, Vanderbilt, NFL Prospect Grade: 5.95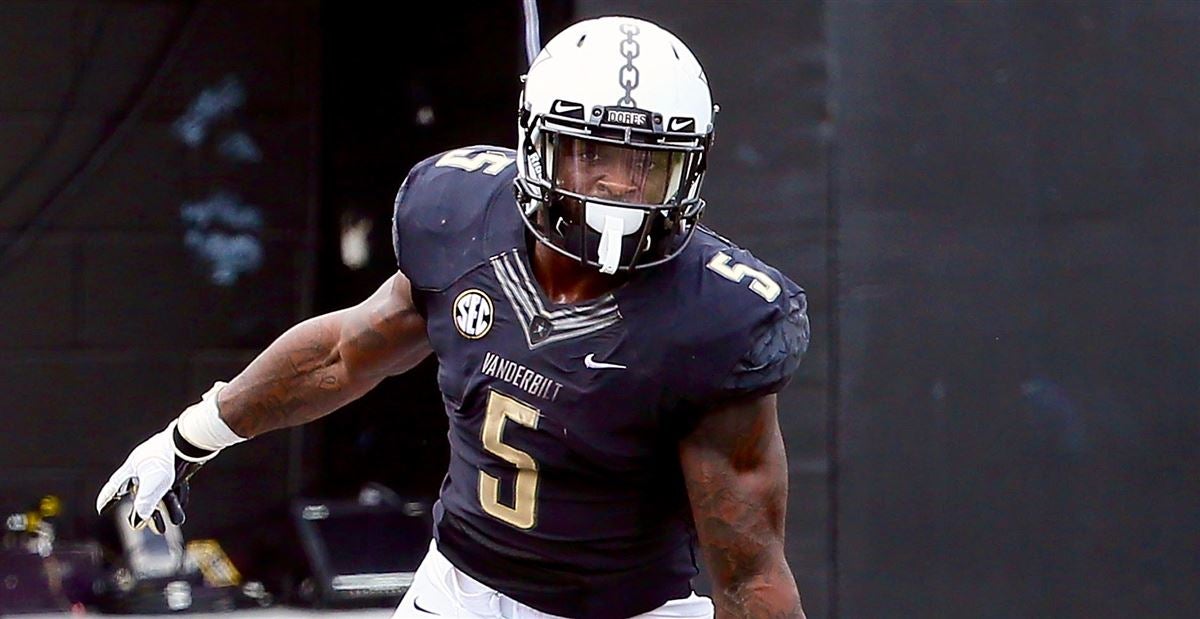 It may not seem like it at the moment, but the Packers are in need of a running back. Both Aaron Jones and Jamaal Williams have contracts that expire after this season. It is highly likely that Green Bay will only be able to afford one of these backs. One would assume Jones would get paid and Williams would be left to walk away. To fix this problem early on, the Packers use this pick to draft a running back who is being compared to Jamaal Williams in Ke'Shawn Vaughn. Vaughn has a certain toughness to him that will allow him to sub in to give Jones and Williams a rest throughout games. He also has the ability to take over Williams' role if the Packers are, indeed, unable to sign both backs after this season.
Other possibilities:      
Patrick Taylor Jr., Running Back, Memphis – Another strong, tough runner.
Lamar Jackson, Cornerback, Nebraska – Long and lengthy coverage corner.
Round 6 – Pick 208: Kevin Dotson, Interior Offensive Line, Louisiana-Lafayette, NFL Prospect Grade: 6.10
At this point in the draft, most needs are filled and now teams are taking who they feel are the best left available. Kevin Dotson is who I believe will be the best available at this spot late in the sixth round. The Packers will also benefit from back to back picks so the next two picks are interchangeable. Dotson is a big solid guard mainly for depth purposes. This will further strengthen the offensive line help the team overcome any potential injuries up front.
Other possibilities:      
Jauan Jennings, Wide Receiver, Tennessee – Big and strong slot wide receiver.
Madre Harper, Cornerback, So. Illinois – Good combination of size and speed.
Round 6 – Pick 209: Benito Jones, Defensive Line, Mississippi,                     NFL Prospect Grade: 6.10
Again, the decision to draft Benito Jones is a best available move. Jones is 6'1, 316 pounds. Taking him continues to add to the commitment of stopping the run. Green Bay entered this off season with two goals in mind. Stopping the run and adding offensive weapons. They have done both already, but you can never feel too comfortable. Adding another big bodied guy to plug up the middle will continue to make the linebackers' jobs easier. Another bright side to Jones is that he has consistently improved each and every season throughout his career.
Other possibilities:      
Leki Fotu, Defensive Line, Utah – Huge interior defender at 6'5, 330 pounds.
Dane Johnson, Cornerback, Pittsburgh – Extremely competitive corner.
Round 7 – Pick 236: Jared Pinkey, Tight End, Vanderbilt, NFL Prospect Grade: 5.96
At this point in our "perfect" draft, the Packers still need a tight end. Jared Pinkey is the top tight end left and so the decision to take him here is an easy one. Pinkey is a big tight end with giant hands making him the perfect tight end. During his time at Vanderbilt, he was a big part of their offense and quickly became one of the better tight ends in the SEC. Now he does have a history of injuries with an injury his freshman year and another that made him miss his last ever collegiate game. Luckily, he will not have to play right away as he would start out behind Marcedes Lewis, Robert Tonyan, and Jace Sternberger.
Other possibilities:      
Kyle Markway, Tight End, South Carolina – Average blocking tight end.
Robert Windsor, Defensive Line, Penn State – Continues to play hard even when hurt.
Round 7 – Pick 242: Cameron Brown, Linebacker, Penn State, NFL Prospect Grade: 5.97
The Packers' last pick in this 2020 NFL draft is for depth purposes. Cameron Brown could most likely be the best linebacker left on the board. Brown is a big sized linebacker who does a little bit of everything on defense. He can cover, he can stuff the run, and he can get after the quarterback. Drafting him gives Green Bay a good amount of depth at the linebacker position and would allow for the Packers to get creative with their defensive sub packages.
Other possibilities:      
Darryl Williams, IOL, Miss. State – Can play center or guard with power .
A.J. Green, CB Oklahoma State – Good size and length.
That concludes what I feel would be the "Perfect" 2020 NFL Draft for the Green Bay Packers. Let me know who you both, agree with and disagree, with.
As always, Don't forget to follow us on Twitter @othwisconsin for more great content! Discuss this and everything to do with sports at the Overtime Heroics forums! View more Packers related content here!