Despite making the playoffs in 2020, the Brewers' offense really struggled.  Most notably, Christian Yelich and Keston Hiura both had down years.  Additionally, the Brewers lacked a bench player who could provide consistent offense in a reserve role.  In previous years, that role had gone to Hernan Perez, the super-utility player who played his way into the hearts of fans with his ability to play all over the field.  Perez played with the Chicago Cubs in 2020 and, as mentioned, the Brewers did not have anyone to fill that role.  In 2021, that role could be filled by Mark Mathias, and it could make a big difference.
Mark Mathias' Journey to the Bigs
Mark Mathias was a third round draft pick by the Cleveland Indians in the 2015 draft.  Mathias spent five seasons in the Indians' farm system, hitting well enough, but never was considered a top prospect.  Even in the minors, he did not have specific position.  He played all over the field.
In 2019, Mathias was traded by the Indians to the Brewers for Andres Melendez, another prospect.  Obviously the Brewers were very high on Mathias because they immediately added him to the 40-man roster.  He started the season at the Brewers alternative training site in Appleton.  On August 4, 2020, he made his Major League Debut as a pinch runner.
"Babe" Mathias
As mentioned, the Brewers offense struggled mightily in 2020.  There were, however, a few bright spots.  One of those bright spots was the play of Mark Mathias in the 16 games he spent with the Brewers.  In 36 plate appearances, Mathias recorded 10 hits and four RBI.  As the rest of the offense continued to sputter, Mathias provided key hits and energy that seemed to spark the Brewers in the games in which he played.
When it came to defense, Mathias played all three infield positions, first base, and second base.  This alone is reminiscent of Hernan Perez, who played all over the field.  Now, while Mathias cannot be considered an elite defender at any of these positions, he is serviceable at all of them.  His versatility and energy led many Brewers' fans to affectionately refer to him as "Babe" Mathias.  Indeed, for a while, it seemed as if he was going to the Brewers most consistent hitter.
To the dismay of many fans, Mathias' first stint in the Bigs was short-lived.  After 16 games, he was sent back to Appleton, where he spent the remainder of the year.
How Will Mathias Be Used in 2021?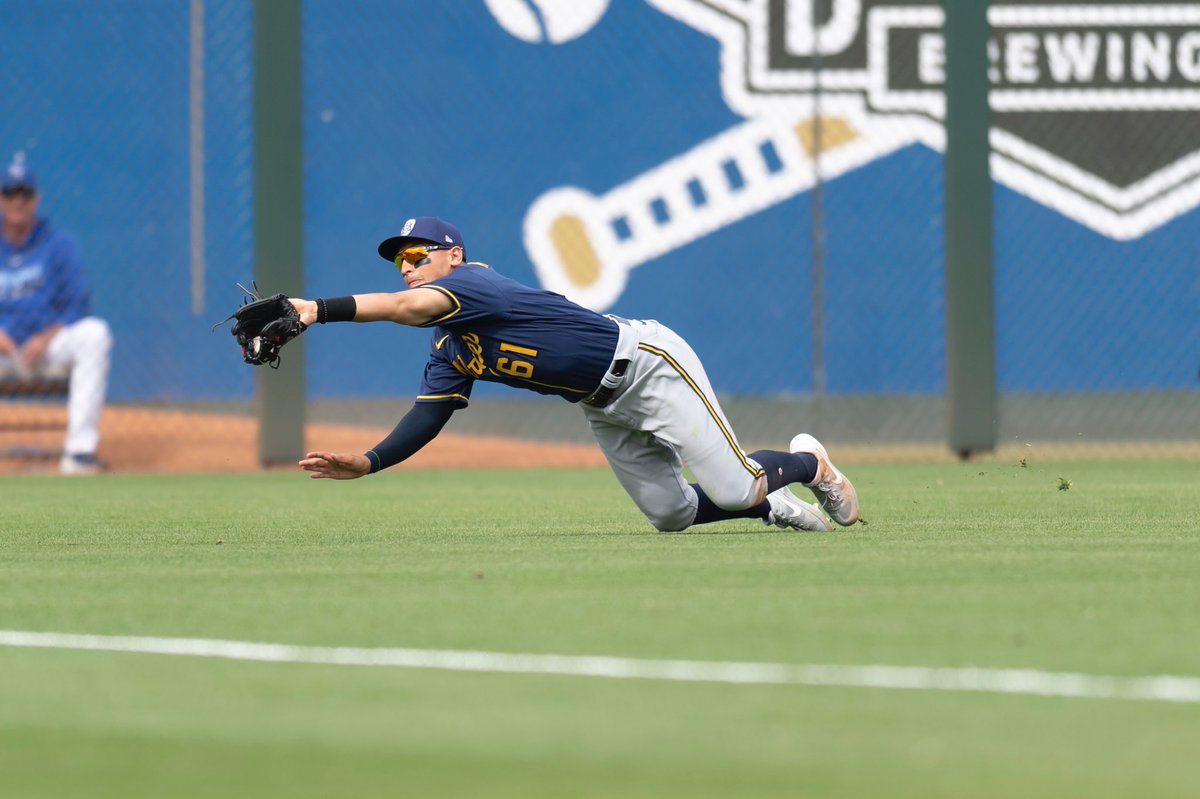 Mark Mathias can play all over the field, as he proved in 2020.  He can play all three outfield positions and all four positions in the infield.  In fact, on the current depth chart, Mathias is listed as a second baseman, short stop, and third baseman.  Adding those together along with the positions that he actually did play in 2020, we can see that the Brewers expect him to see time at seven different positions on defense.
Like Perez before him, it is probable that Mathias will not be an everyday starter unless there is an unfortunate injury to the projected starters.  Even if the Brewers are able to sign Justin Turner, relegating Luis Urias to a bench role, Mark Mathias will likely still make the Opening Day roster because of his ability to play all over the field.
It is not likely that Mathias will have flashy numbers, but neither did Hernan Perez.  However, it is very likely that Mathias will have a very important role on this team and will see the field, either in the batter's box or the diamond, almost every day in reserve.  The Brewers did not have anyone who could do that well last season, and it was clear that they needed someone.  Mark Mathias is that guy in 2021.
[pickup_prop id="2855″]
For More Great Wisconsin Sports Content
Follow me on Twitter at @theotherAdams14 and follow us @WiscoHeroics1for more great content. To read more of our articles and keep up to date on the latest in Wisconsin sports, click here!