On November 17, 2020, ESPN's Adrian Wojnarowski announced the Bucks acquired former Sacramento Kings guard Bogdan Bogdanovic in a sign-and-trade deal. The deal would have sent Donte Divincenzo, Ersan Ilyasova, and DJ Wilson to Sacramento. However, in the days following the announcement, reports suggested that the deal fell through. Sources close to The Athletic reported that the deal had issues and the outcome of the trade was unclear.  Bucks fans were very upset, as they felt the NBA was targeting a small market team while leaving large market teams unpunished. For more information about how the deal fell through, check out this article by our own Megan Schroeder.
Divincenzo Making Great Progress in 2021
This failed trade may have been a blessing in disguise for Milwaukee. Donte Divincenzo has made enormous strides in his third year on the Bucks. While the season is still young, Donte's progress could have long-lasting impact for the team. If the trade was approved, who knows if the Bucks could have had this production from Bogdonavic? However, we can be sure we will get some good production from Donte Divincenzo this season.
Check out the hustle from @Divincenzo! 🔥

Donte Divincenzo does not quit on the play and makes a SPECTACULAR pass to get the @Bucks a transition bucket! 🙌 pic.twitter.com/anqv6sOchS

— Jr. NBA (@jrnba) January 10, 2021
Early Season Struggles, Injury for Bogdanovic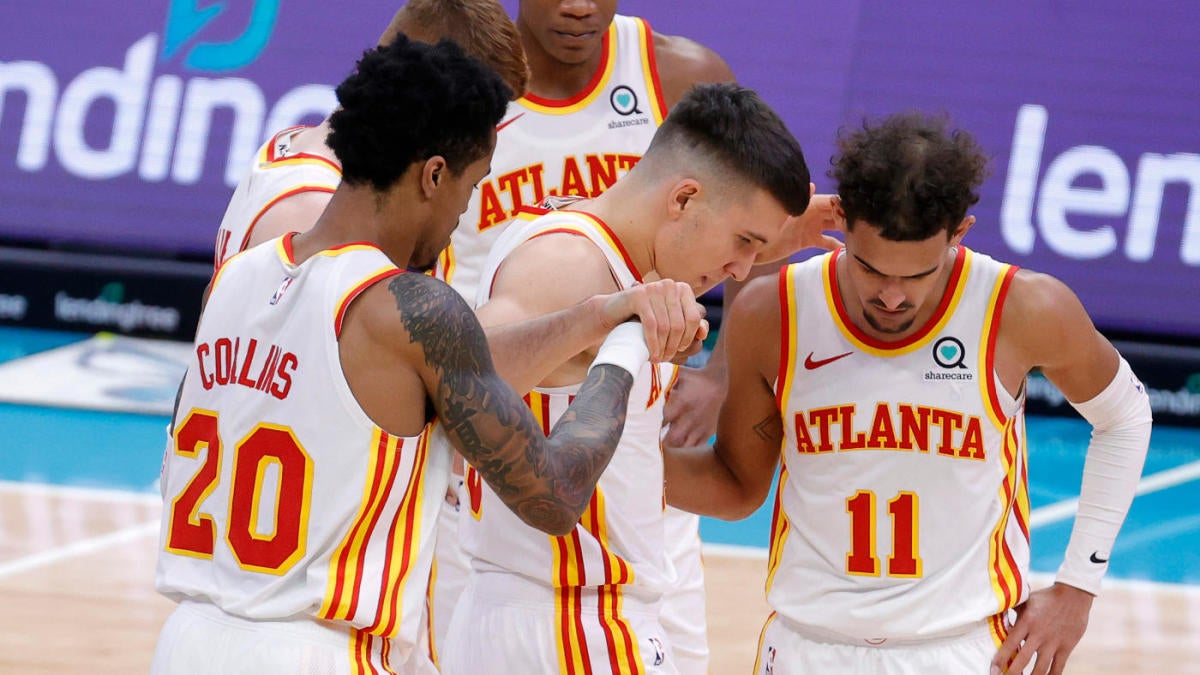 Bogdanovic has not been nearly as productive as Divincenzo this season. Unfortunately, Bogdanovic suffered a fracture to his right knee. While there is no way we could have known this would happen, it is rather lucky that it did not happen with him on the Bucks. Through seven games, Bogdanovic posted an average of 9.9 points, 3.8 rebounds, 2.1 assists, and 0.4 steals per game. Those numbers look great for the amount of games he played, but it is important to remember that because of the limited sample size and the big games he had at the beginning of the season, those numbers are a little inflated.
In Bogdan's last four games before his injury he recorded less than 10 points in three out of four of those games. His best game of the season was a 22 point showing in a loss against the Brooklyn Nets. It is also important to note that Bogdanovic does not have the same defensive presence and hustle as Divincenzo.
Who's the Better Fit?
So, why is the botched trade for Bogdanovic a blessing in disguise? Divincenzo and Bogdanovic are very close in stats, so why wouldn't we want to have a guy like Bogdan on this team? Divincenzo is the better fit in this team because of his defense, playmaking ability, and hustle. He can create space on the floor, fit passes in tight windows, and give full effort and then some every second he is on the court, which is extremely important. The offense primarily flows through Jrue Holiday, but when Donte needs to be the guy to create highlight plays, he is up for the task, and executes with ease.
In conclusion, we are very lucky to have Divincenzo on this Milwaukee Bucks team. He has all of the traits of a game manager, and we can only hope he continues to make strides in his game going forward.
Follow For More!
Follow me on Twitter at @gingerjake46 and follow us @WiscoHeroics1 for more great content! To read more of our articles and keep up to date on the latest in Wisconsin sports, click here.