Aaron Rodgers and the Green Bay Packers are in full off-season mode.  Following their brutal 20-16 loss to the Detroit Lions, the Packers were eliminated from playoff contention.  The week 18 match-up was moved to Sunday Night Football after Green Bay came back from a 4-8 record to being on the brink of the playoffs.  Following the Packers' season being over, the most likely teams to try to trade for Aaron Rodgers have surfaced.
Top Ten Most Likely Teams To Trade For Aaron Rodgers
According to Bet Online AG, these are the top ten teams who are most likely to try to trade for Aaron Rodgers:
10: Atlanta Falcons
The Falcons moved on to rookie quarterback Desmond Ridder in week 15 of the 2022 NFL season.  This came after Marcus Mariota led the team to a 5-8 record going into their bye in week 14.  Ridder led the team to a 2-2 record over the last four weeks and finished with a 63.47% completion percentage, 708 passing yards, two touchdowns, and no interceptions.  The QB situation in Atlanta is far from figured out and targeting a proven veteran would be a smart move for them.
9. New England Patriots
During his end-of-season press conference, Patriots coach Bill Belichick gave a small vote of confidence for his hopefully-franchise quarterback Mac Jones. 
"Mac has the ability to play quarterback in this league. We have to all work together to try to find the best way as a football team, which obviously the quarterback is an important position, to be more productive than we were this year. So that's incumbent upon all of us. We'll all work together on that. Again, look for better results."
That being said, Mac Jones finished 2022 with 2,997 passing yards, 14 touchdowns, and 11 interceptions.  It wasn't the strongest season for a hopeful franchise quarterback.  If the Patriots lost confidence in Mac Jones and still feel they can make a run at a title, targeting a proven veteran quarterback would make a ton of sense.
8. Washington Commanders
The Washington Commanders have pieces to be successful in this league, but a quarterback is certainly missing.  The Commanders started three different quarterbacks in 2022, Taylor Heinicke (9 games), Carson Wentz (7 games), Sam Howell (1 game).  The Commanders finished the season 8-8-1 and missed the playoffs.  Aaron Rodgers would bring life to a franchise that has been missing consistent quarterback play for years. 
7. New Orleans Saints
The Saints have had a rotating door at quarterback this season.  Jameis Winston, Andy Dalton, and Taysom Hill all spent time at the quarterback position in 2022.  The Saints haven't committed to a starting quarterback in 2023 and will likely be in the market for a quarterback that could be the missing piece to a playoff run.
6. San Francisco 49ers
The 49ers are in an extremely interesting situation going into 2023.  Brock Purdy, the last pick in the 2022 NFL Draft, has unexpectedly led the 49ers to the #2 seed in the NFC.  Purdy has an astounding 1,374 passing yards, 13 touchdowns, 4 interceptions, and an undefeated record with him as the starting quarterback.  However, all that being said, next season the 49ers will have to choose between Trey Lance, Jimmy Garoppolo, or Brock Purdy.  Or, if they don't feel confident in any of those three, they could test the trade market.  For Aaron Rodgers, it would be a homecoming.
5. Carolina Panthers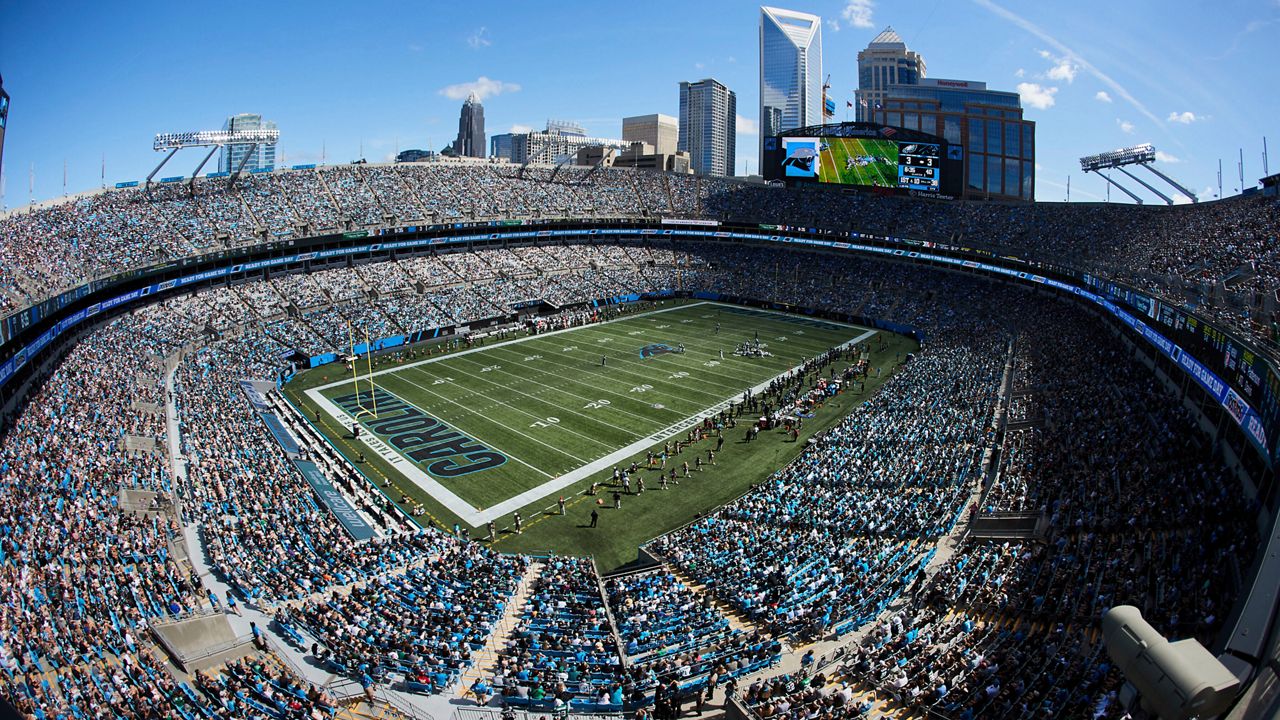 The Panthers have yet another quarterback dilemma on their hands.  Currently they have Sam Darnold, PJ Walker, and Matt Corral on their depth chart.  It is difficult to see any one of those quarterbacks leading the Panthers to a deep playoff run.  Looking for a future or a "win now" quarterback will be near the top of their priorities this off-season.  Aaron Rodgers would be a huge boost for their roster.
4. Tennessee Titans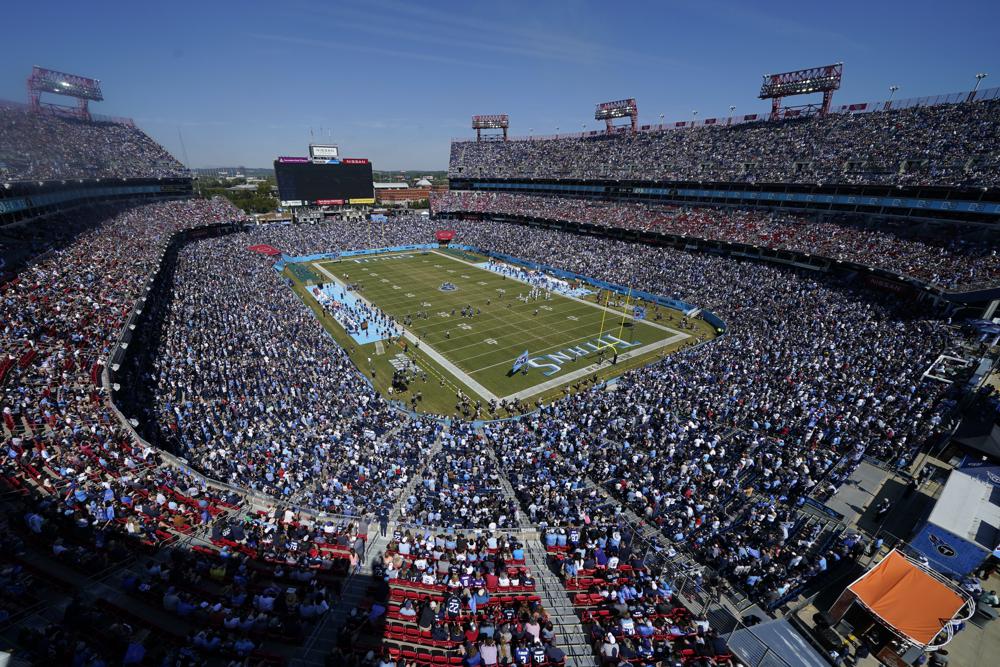 The Tennessee Titans are an intriguing team to watch out.  They have made the playoffs 3 of the last 4 years (missed in 2022 with a 7-10 record) all with Ryan Tannehill as their starting quarterback.  Tennessee's coach Mike Vrabel has recently commented on wanting Ryan Tannehill healthy so "he can be our starting quarterback."  However, making a splash move by trading for Aaron Rodgers would give a "now-now" mentality to that entire franchise.
3. Indianapolis Colts
Colts' Tight End Mo Ali-Cox was recently asked about what needs to change with their franchise:
Stability at the most important position … I been here six years. I've been through what, 8, 9 quarterbacks? Next year I'll probably be playing with a rookie? It makes your job harder.

Cadences are different with three different quarterbacks (this season). Their timing's different. Everyone wants you to run your route a different way. We're changing plays every week. Each quarterback likes their own plays, so we have to change plays (every week).
The uncertainty of Matt Ryan, Nick Foles, and Sam Ehlinger, at the quarterback position, as well as their own players talking about it, could entice the Colts to make a move for a veteran leader.  Aaron Rodgers would fit that bill.
2. New York Jets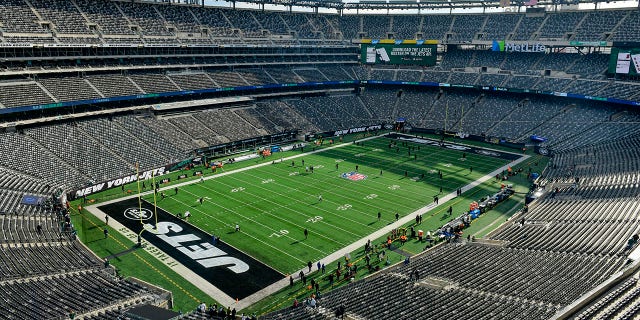 The Aaron Rodgers to New York Jets rumors started immediately after Green Bay's loss to the Detroit Lions.  The Jets have been rumored to be interested in Aaron Rodgers for a few seasons now.  The Jets' quarterback situation is extremely up in the air.  Zach Wilson does not appear to be the long term answer, Mike White and Joe Flacco also rotated as starting quarterback in 2022.  The Jets started off with an impressive 7-4 record and directly in the playoff race prior to finishing 7-10 on the season and missing the playoffs. Making a splash move for Aaron Rodgers could turn that franchise into a competitive one.
1. Las Vegas Raiders
Derek Carr has said goodbye to Las Vegas, Jarrett Stidham is not the long term answer, and Davante Adams is still with the Raiders.  The Raiders suddenly find themselves in the market for a franchise quarterback.  Las Vegas has the draft picks and the cap space to go after Aaron Rodgers.  It would obviously take Rodgers and the Packers agreeing to it, but per Online Bet AG, the Raiders are the most likely destination for Rodgers if he does move on in 2023.
For More Wisconsin Sports:
Follow me on Twitter at @mcquadewarnold, follow us @WiSportsHeroics, and listen to our Podcast, The Cheese Dads NOW with Legendary DT Gilbert Brown! You can also reach out to McQuade Arnold via email at mcquadewarnold@gmail.com. To read more of our articles and keep up to date on the latest in ALL of Wisconsin sports, click here!