Ever since the Adam Schefter report on the eve of the 2021 NFL Draft, there has been great speculation on whether or not this past season would be the last Aaron Rodgers spends in Green Bay. There were reports that the probably MVP stayed in Green Bay following the Packers loss to the San Francisco 49ers. Many took this as a sign that Rodgers would be back in 2022. Head coach Matt LaFleur even stated that he is hopeful that Rodgers will be back next year. However, there are still some who believe that Aaron Rodgers' days as the Packers quarterback are over. One of them is Jared Stillman, of Stillman and Company.
Sources: Aaron Rodgers has purchased land and is in the process of building a home in the Nashville-suburb of Franklin (Williamson Co.) Also, source says Rodgers is "open" joining the Titans. Another source says that current Packers teammates do not expect Rodgers back in GB. pic.twitter.com/fEwiL1sthA

— Jared Stillman (@JaredStillman) February 2, 2022
Is There Any Merit to These Rumors?
There is one very important thing to keep in mind when discussing rumors about Aaron Rodgers. It is this: if it is not coming from Aaron Rodgers himself, it has no merit. Time and again this season, there have been rumors about what Rodgers is planning on doing. These rumors, from supposed sources, turned out to be false. As Rodgers himself said on the Pat McAfee Show, "[No one in my inner circle is talking to the media.]"
Remember the Boomer Esiason fiasco? A supposed "source" texted Esiason telling him that Aaron Rodgers would boycott the Super Bowl (if the Packers made it) over the NFL's COVID protocols. What followed was a hilarious social media triple-attack from Rodgers, Jordan Love, and Kurt Benkert.
Remember the Adam Schefter report that started this all? According to the report, Rodgers was done in Green Bay. There was no way he would return to Green Bay. Well, he did return. Admittedly, it was a rough path to get there, but he did come back.
The Tennessee Titans?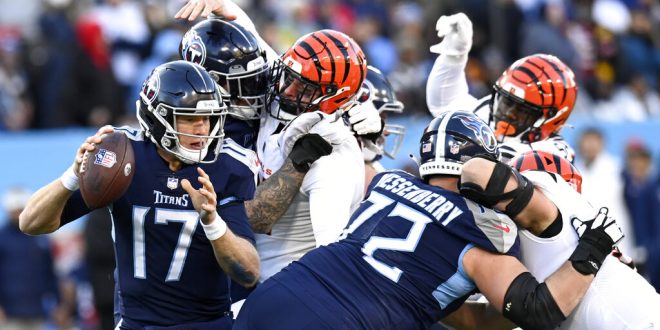 The mention of the Tennessee Titans as a potential landing spot for Aaron Rodgers is a bit of a strange one. Of course, anything could happen, but Ryan Tannehill is still the quarterback of that franchise. Tannehill, while no Aaron Rodgers, is not an awful quarterback. Furthermore, it was not quarterback play that led to Tennessee falling in the playoffs. Indeed, an upgrade at quarterback is not what the Titans need in order to return to the playoffs next year.
Furthermore, Ryan Tannehill has a cap hit of over $36 million next season. If the Packers do end up trading Aaron Rodgers, they will certainly be looking for more cap relief than that.
The fact that Aaron Rodgers bought property in Tennessee is nothing of consequence over where he will play next season. There are many of teams in much more desperate need of a quarterback that would make better trade partners. That is, of course, if that is route Rodgers decides to take. Which, obviously, is something that only he knows at this time. To be honest, he may not even know what he wants to do at this point.
[pickup_prop id="19787″]
For More Great Wisconsin Sports Content
Follow me on Twitter at @theotherAdams14 and follow us @WiSportsHeroics for more great content. To read more of our articles and keep up to date on the latest in Wisconsin sports, click here! Also, check out our merch store for some amazing WSH merchandise!