Skip Bayless is not one to shy away from controversy. In fact, he seems to rather enjoy it. Aaron Rodgers has been on the receiving end of Bayless' criticism on numerous occasions over the years. Bayless has made it clear that he is not a fan of the four-time NFL MVP.
Skip Bayless Calls Aaron Rodgers a Diva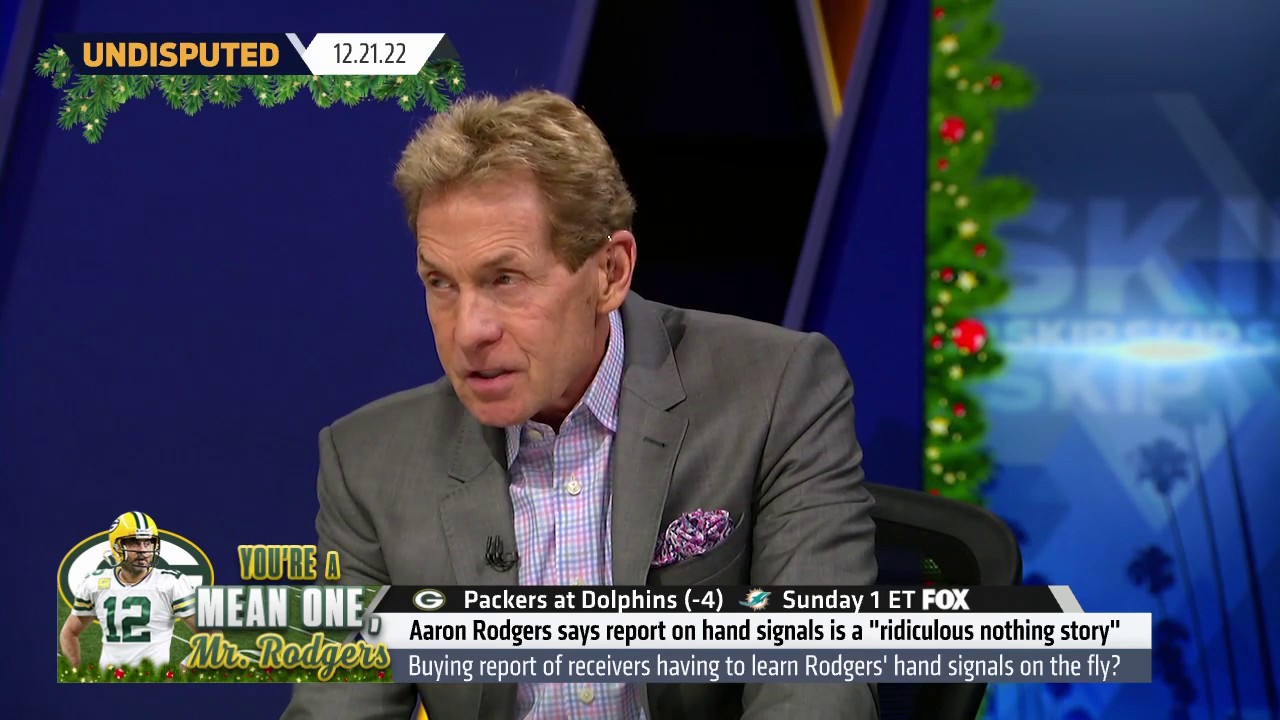 Earlier this week, on the show "Undisputed", Bayless took a shot at Rodgers regarding a recent article about the Packers' hand signals and how difficult they were for receivers to understand.
"Since Day 1 on this show, I have told you even when Aaron Rodgers is riding at his highest MVP level, he is still the all-time finger-pointing, blame-defecting diva I've ever witnessed in football. He is the epitome of diva," Bayless said.
"He is above it all. He's too cool for everyone around him. It bites him in the butt in the postseason because there's no bond between him and his teammates. This team in Green Bay, they don't care about Aaron Rodgers because they know he doesn't really care about them," Bayless continued.
Bayless' rant came the day after Rodgers appeared on "The Pat McAfee Show." Rodgers called the hand signal article "the dumbest, nothing burger article that I've read in the entire season. Ninety-five percent of the article is complete horses–t, the other five percent is exaggerated nothingness," Rogers said.
The Athletic's Kalyn Kahler, who is the author of the article, took to Twitter to defend her work.
.@PatMcAfeeShow all i have to say is all the sources were on the record. you could, you know, read it to find that out https://t.co/sftPDOLuCs

— Kalyn Kahler (@kalynkahler) December 20, 2022
For More Wisconsin Sports News:
Follow me on Twitter at @alex_ratliff and follow us @WiSportsHeroics for more great content. To read more of our articles and keep up to date on the latest in Wisconsin sports, click here!