It seems that the Packers are going to go all-in again and try to win another championship with Aaron Rodgers. Both head coach Matt LaFleur and GM Brian Gutekunst have gone on the record to say that they want Rodgers as their QB going forward. The recent hiring of Tom Clements is reinforcement of this stance. Brian Gutekunst remains confident that Russ Ball can keep the core of the team intact. If that is possible, it is doubtful that the Packers can add much to the team via free agency.
The Packers fell short in the playoffs once again. This team needs a few players to help push them over the top. That being said, this could be one of the most important drafts in recent history for the Packers. Adding a few premium draft picks could go a long way in helping to get this team where it needs to go. Trading a player like Jaire Alexander might be the move that this team needs to make in order to get those premium picks.
"I think we've got as good of a shot as anybody to go win a Super Bowl next year. He's the MVP of the league, and that's our goal. I think we have an opportunity to do it right now."

Brian Gutekunst sets expectation for 2022: He wants Aaron Rodgers back. https://t.co/naMJ3ej5T6

— Ryan Wood (@ByRyanWood) February 24, 2022
Why Jaire?
Jaire Alexander is a young player who is one of the best at his position. Alexander was on injured reserve for the majority of the 2021 season. Still, the Packers' defense enjoyed one of its finest years in at least a decade in his absence. An argument could be made that Jaire is not a necessity for the success of this defense. Alexander is a luxury, and a luxury that is going to become quite costly if re-signed.
Aaron Rodgers is reportedly looking to get paid $50 million a year on a new contract. Davante Adams wants $30 million a year. David Bakhtiari is basically tied with Trent Williams for highest paid offensive lineman in the league. Add in the high-end contracts of players like Kenny Clark and Aaron Jones and you begin to get a sense of why re-signing Alexander may be difficult. A trade may be the best option for all parties involved.
Getting More Draft Capital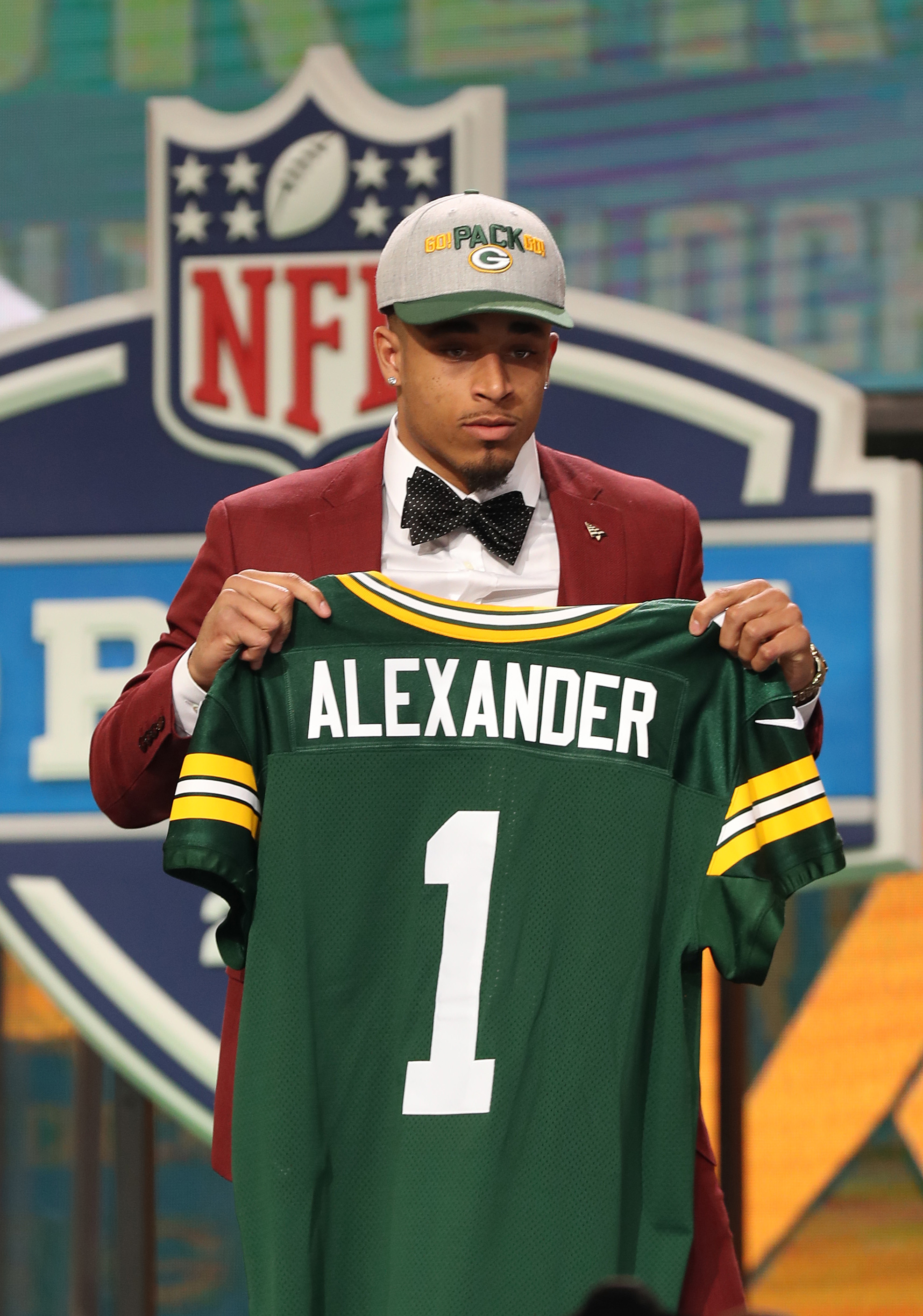 The 2019 Jalen Ramsey deal shows what teams are willing to sacrifice to get a talented, young DB. If the Packers can get similar compensation for Jaire, they could potentially get a few premium picks that would help this team get over the playoff hump. Jaire Alexander has been a terrific player for the Packers, and it would undoubtedly be difficult to see him go. However, this team has been in "win now" mode for years, and it may be time to think outside the box to get to the Super Bowl. Unpopular moves are made every offseason, and this may end up being one of many. 
For More Great Wisconsin Sports Content:
Follow me on Twitter @bradschafer and follow us @WiSportsHeroics for more great content! For the latest in Wisconsin sports, click here. Also, check out our merch store for some amazing WSH merchandise!
[pickup_prop id="20680″]