The Green Bay Packers have one of the best, if not THE best, wide receivers in the NFL in Davante Adams.  However, a former NFL's-best wide receiver, Julio Jones, is disgruntled with his situation in Atlanta.  Packers' fans are all too familiar with situations like that, given the Aaron Rodgers drama this offseason.  However, at least they have not had to witness something like this:
This is huge: Shannon Sharpe called Julio Jones live on @undisputed: Julio said he's "out of there" when asked if he wants to stay in Atlanta. He also said he doesn't want to go to the Cowboys. "I want to win."

Holy cow. I don't think he knew he was live. pic.twitter.com/5D8cXjclQt

— Ari Meirov (@MySportsUpdate) May 24, 2021
Why Is Julio Jones Unhappy in Atlanta?
To put it plainly, the Atlanta Falcons are not very good and they have not shown any signs of getting any better.  With the Buccaneers in the division, the outlook of the Falcons making any noise in the division any time soon does not seem very favorable.  At 32 years old, Jones does not have the time to wait around for a rebuild.  As he states in the phone call, he wants to win.
[pickup_prop id="7545″]
How Would Jones Fit on the Packers?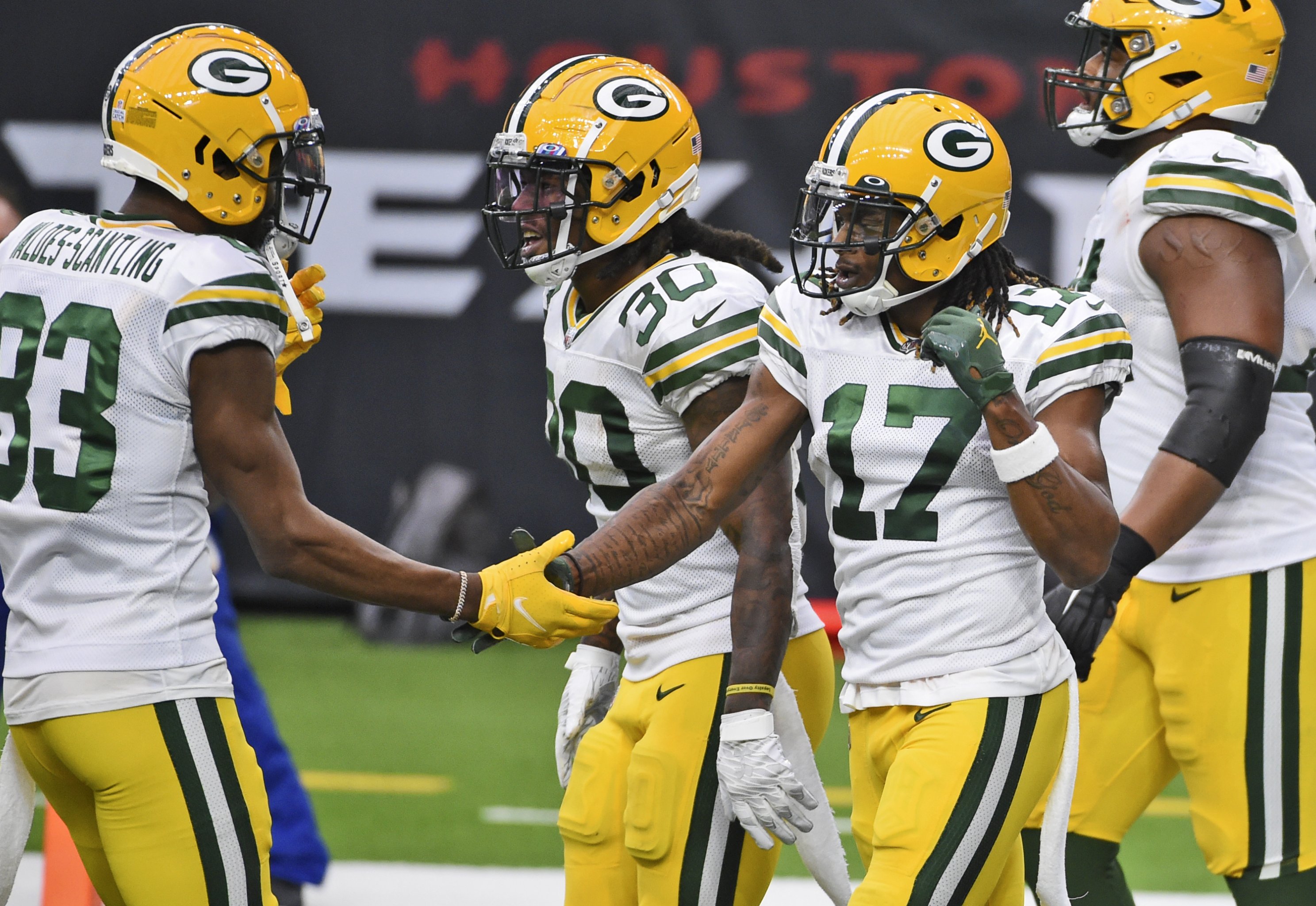 In a word: perfectly.  Julio Jones is not the number one receiver that he once was, but he is still a downfield threat unlike any the Packers have on their roster.  Of course, Marques Valdez-Scantling has the potential to be a dominant downfield threat after leading the NFL in yards per catch last season.  However, Jones would add another dimension to the passing game that would be the envy of the NFL's other 31 franchises.
A receiving core of Adams, Jones, MVS, Allen Lazard, and Amari Rodgers would be nearly unstoppable.  Add in the possibility of Devin Funchess making the team, and the Packers would have one of the deepest receiving groups in the NFL.
Of course, there is the Aaron Rodgers factor.  While his future in Green Bay and his desire to return to the team are still in question, adding a weapon like Julio Jones can only be beneficial.  On the one hand, it would further convince Rodgers that the Packers are the best place for him and offer him the best chance to win now.  On the other hand, should Rodgers force his way out of Green Bay, Jones is another elite weapon for developing quarterback Jordan Love to throw to.
The Packers, though, Should Not Make the Trade
As fun as it may be to imagine a player like Julio Jones on the Packers, it is a deal that the team should not and will not do.  For one thing, the team would have to depart with at least one draft pick, something they are not known to do.
Additionally, the Packers are in salary cap hell, not just for this year, but for next year as well.  There is very little the Packers could do to make room for Jones' contract.  Of course, there are moves they can make, but they would include losing core players that are believed to be important to the team's long-term success.  The Packers could have made any number of moves to ensure short-term success in recent seasons, but have elected not to do so.  There is no reason to believe they would start doing so now.
For More Great Wisconsin Sports Content
Follow me on Twitter at @theotherAdams14 and follow us @WiscoHeroics1 for more great content. Check out our merch page here and use promo code Wisco at check out for $1 off! To read more of our articles and keep up to date on the latest in Wisconsin sports, click here!