On Thursday night, the Packers held their annual ceremony to induct members into the Packers Hall of Fame. This storied franchise has many deserving candidates. At the 51st addition of this ceremony, two players were inducted into the Hall of Fame. Greg Jennings was one who many Packers fans are familiar with. The other is one that is not a household name. Tim Harris, the Packers single season sack record holder, was inducted into the Packers Hall of Fame.
Tim Harris' Career
Harris was drafted in the fourth round of the 1986 draft. (It seems the Packers have always been able to find talent in round 4). Harris spent half of his 10 professional season with the Packers. His most memorable season was the 1989 season where he broke the sack record. He accumulated 19.5 sacks that season following up a 13.5 sack season in 1988. That year Harris got many award nods. He was a Pro Bowler and AP 1st Team All-Pro. He also was second in Defensive Player of the Year voting losing out to Keith Millard of the Minnesota Vikings. His other seasons were good but the 1989 season was the one that propelled Tim Harris into the Packers Hall of Fame discussion.
The Packers Hall of Fame Ceremony
Harold Beane was the presenter for Harris on Thursday night and recalled when he first saw Harris play. It was a high school game where Harris recorded 22 tackles and from there, Beane was sold. They met in college and have been friends ever since. The quote of the night came from Beane with him saying, "This is my guy. I'd slide down a razor blade butt-naked for him." Harris came to the mic and was honored to be chosen from so many players. He lamented that while he had individual success, the team underachieved. This is a testament to his character as he was thinking about the team and not just himself. The team first character is a huge reason why Tim Harris was inducted into the Packers Hall of Fame.
Will His Sack Record Be Broken?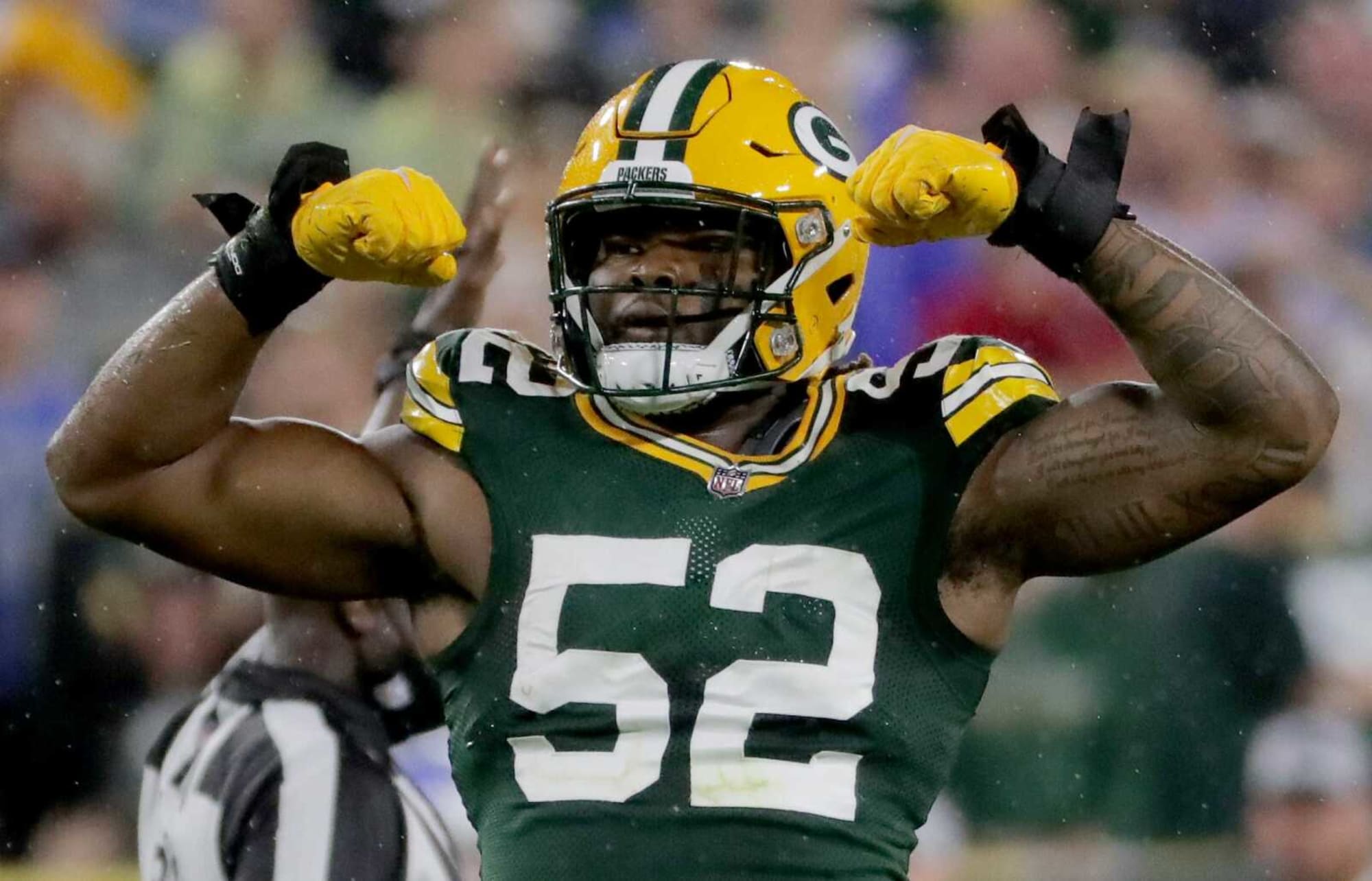 If there was a year for that sack record to fall, this would be it. Rashan Gary is the most likely candidate as he looks primed for a big year. Other candidates would be a surprise but could come out of the woodwork if Gary gets some of the focus. Ultimately, I think it is more likely that the Packers break the team sack record than any individual record. However, it is not out of the realm of possibility.
These types of events are always awesome. It is great to look back and remember past players and their amazing play. Even if the team success was not there, Tim Harris absolutely is deserving to be in the Packers Hall of Fame.