Earlier this year, we published an article debating whether Drew Brees or Aaron Rodgers was that greater of the two.  Unlike that piece, the main purpose of this article is to compare the greatness of Aaron Rodgers and Tom Brady, not to debate which of them is greater.  The reason for this is because people judge greatness in different ways.  If a fan believes Super Bowl wins determine greatness, then Tom Brady is the greatest of all time.  If a fan looks at stats and how a quarterback plays on the field, well then it becomes a much more interesting discussion.  Therefore, here we will lay out for you the reasons why each of them can be considered great, and allow you to form your own opinion.
Super Bowl Victories and Appearances: On the Greatest Stage
If we use Super Bowl victories and appearances to determine who is the greater quarterback, Tom Brady is the obvious choice.  Brady has appeared in nine Super Bowls and has won six of them.  No other quarterback in NFL history has more than four Super Bowl rings (of course, Green Bay fans remember that Bart Starr won five championships, including the first two Super Bowls).  In those six wins, Brady was named the game MVP four times.  He hold several Super Bowl records, including most cumulative pass yards (2,838) and cumulative touchdowns (18).
Aaron Rodgers, on the other hand, has made just one Super Bowl appearance.  In that game against the Pittsburgh Steelers, Rodgers threw for 304 yards and three touchdowns.  He was named the game's MVP and looked primed to begin another Packers' championship dynasty.  Of course, Packers fans know that that was not meant to be.  The Packers reached the NFC Title Game three times since their Super Bowl win, but were never able to advance.
MVP Awards: A Measure of Greatness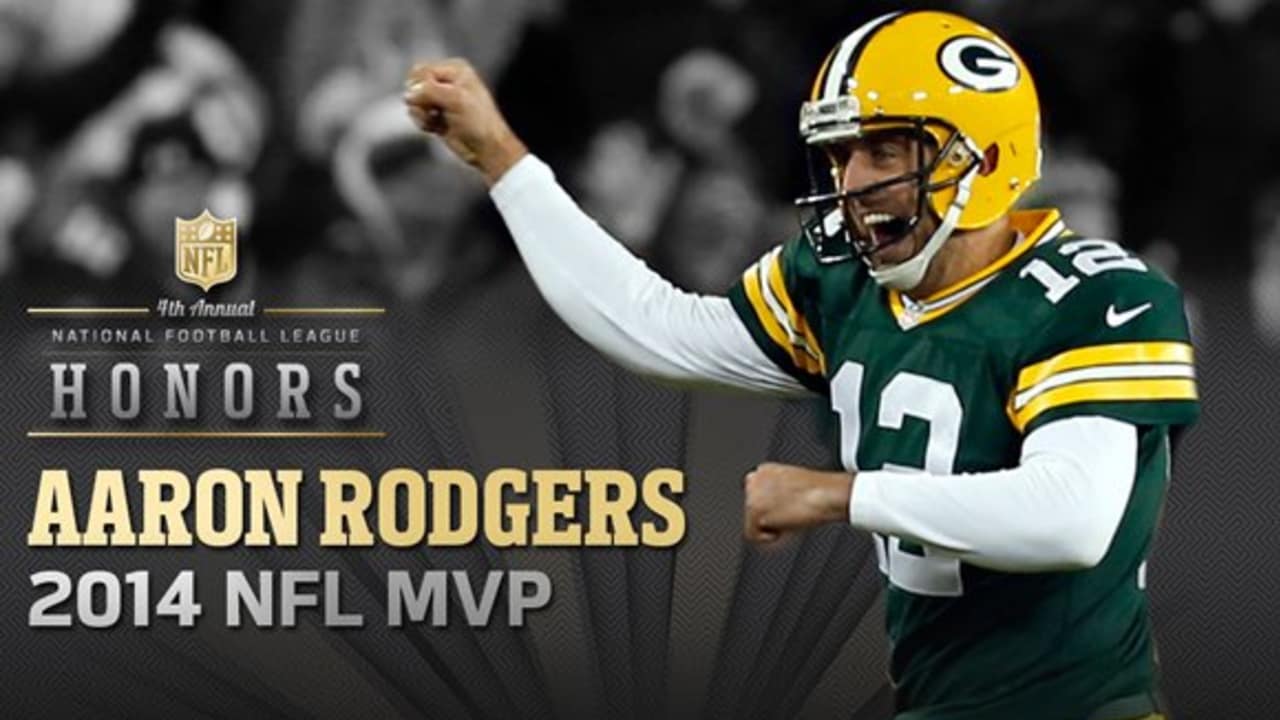 In terms of regular season MVP awards, Tom Brady holds a slight edge over Aaron Rodgers (for now).  Brady has been named the NFL MVP on three occasions (2007, 2010, 2017).  Aaron Rodgers is a two-time NFL MVP, having won the award in 2011 and 2014.  It is quite possible, though, that Rodgers ties Brady in this department in 2020.  So far this season, Rodgers is an early favorite to win the award, along with Seattle's Russell Wilson.  If he continues to put up gargantuan numbers going forward, he will become the NFL's fourth three-time MVP (Brett Favre, Payton Manning, Tom Brady).
Below are a couple of tables that outline Brady's and Rodgers' stats from each of their MVP years:
Aaron Rodgers
Year

Comp.

Atts

.

Comp %

Yards

TD's

INT's

Rate

QBR

2011

343

502

68.3%

4,643

45

6

122.5

84.5

2014

341

520

65.6%

4,381

38

5

112.2

78.3
Tom Brady
Year

Comp.

Atts

.

Comp %

Yards

TD's

INT's

Rate

QBR

2007

398

578

68.9%

4,806

50

8

117.2

88.5

2010

324

492

65.9%

3,900

36

4

111.0

78.3

2017

385

581

66.3%

4,577

32

8

102.8

73.2
As seen here, the two players' MVP seasons are very similar in terms of the stats in which they put up.  Clearly, these five seasons are among the best ever had by any NFL quarterback.
Since Rodgers Became a Starter
One similarity between Aaron Rodgers and Tom Brady is that they both started out as backup quarterbacks.  Ironically, both of those quarterbacks faced off against each other in Super Bowl XXXI (Brett Favre and Drew Bledose).  Brady, of course, became a starter years before Rodgers.  However, when discussing who is greater and comparing their numbers, it is helpful to look at their stats during years that they were both playing.  Therefore, we will take a look at each of their stats from 2009 until now.  Even though Rodgers became a starter in 2008, Brady barely played at all that season after suffering an injury.
Below is a table that outlines each quarterback's stats from 2009 until now:
Player

Comp.

Atts

.

Comp %

Yards

TD's

INT's

Rate

Record

Brady

4,202

6,531

64.3%

49,500

356

97

99.3

135-42

Rodgers

3,635

5,605

64.9%

43,793

348

70

104.2

111-50-1
Conclusion
There are many who are convinced that Tom Brady is the greatest player in NFL history.  There are others who believe Aaron Rodgers is, or at least will be, the greatest when his career is over.  The fact of the matter is that no one is going to be persuaded away from their stance.  A good argument can be made for either player in terms of who is greater.
This Sunday will be just the second matchup between Brady and Rodgers, and it very well could be the last.  It would be best for us, for now, to just enjoy watch greatness on display instead of worrying about which one is greater all time.
That is a discussion for another day.
For More Great Content
Follow me on Twitter at @theotherAdams14 and follow us @WiscoHeroics1for more great content. To read more of our articles and keep up to date on the latest in Wisconsin sports, click here!