With the unvaccinated Aaron Rodgers out with COVID-19, Green Bay got their first real look at his presumed successor, Jordan Love. Although the Packers' defense kept them in this game, their disjointed offense and awful special teams performance was simply too much to overcome.
First Quarter
Green Bay got the ball to start the game, but Jordan Love's first drive ended in a three-and-out. The Chiefs then turned around and executed a long drive that resulted in a one-yard touchdown throw from Patrick Mahomes to his star tight-end, Travis Kelce.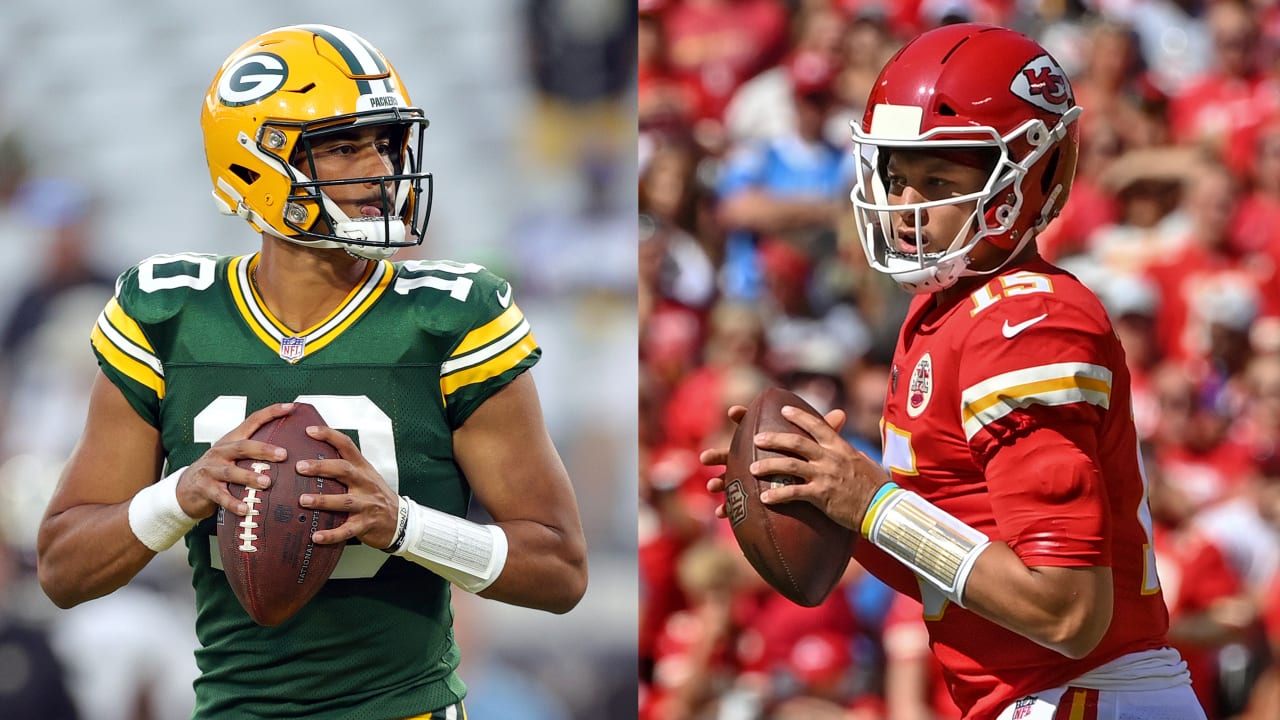 On the Packers' second possession, Love got his first completion on a nine-yard pass to Davante Adams. A.J. Dillon came up big, helping the offense move downfield with several nice plays. Unfortunately, the promising drive stalled and Mason Crosby missed a 40-yard field goal. 
End of Q1:   Packers 0  Chiefs 7
Second Quarter
The first play of the second quarter was exactly what Green Bay needed. Kansas City failed to convert on 4th & 1 thanks to pressure from Rashan Gary and a tackle by Darnell Savage. Although the Pack had great field position and momentum on their side, they once again failed to put points on the board. Crosby's 37-yard field goal attempt was blocked. 
Adrian Amos picked off Mahomes after the Chiefs got the ball back, but it was nulled by an offsides penalty. Despite the Packers' defense getting a huge stop on third-down, the good vibes didn't last long. A muffed punt quickly put KC on the 10-yard line, only furthering Green Bay's atrocious special teams performance. 
Krys Barnes saved a TD with a giant hit on the Chiefs' running back. Kansas City lined up to go for it on fourth down, but a false start pushed them back and they settled for a field goal instead.
Krys Barnes is the best protector in the world https://t.co/6iDCTEq6as

— Sp🧀 #DOUBS (@Spontane24) November 7, 2021
Love found Randall Cobb for a 35-yard bomb to give the Pack a chance. Unfortunately, the young QB's struggles continued to plague the offense. Love missed Adams on 4th & 5 with under a minute left on the clock, and GB couldn't manage a score.
On the other hand, the Chiefs needed only seconds to get into field goal range. Harrison Butker hit from 55 yards to send KC into the locker room with a solid lead.
Halftime:   Packers 0  Chiefs 13
Third Quarter
The Packers muffed another punt, this time at the hands of Amari Rodgers, but he managed to get the ball back. Later on, Love dropped an unexpected snap and was bombarded by the Chiefs' suffocating blitz on multiple plays. These moments perfectly sum up Green Bay's nightmarish disjointment both on offense and special teams.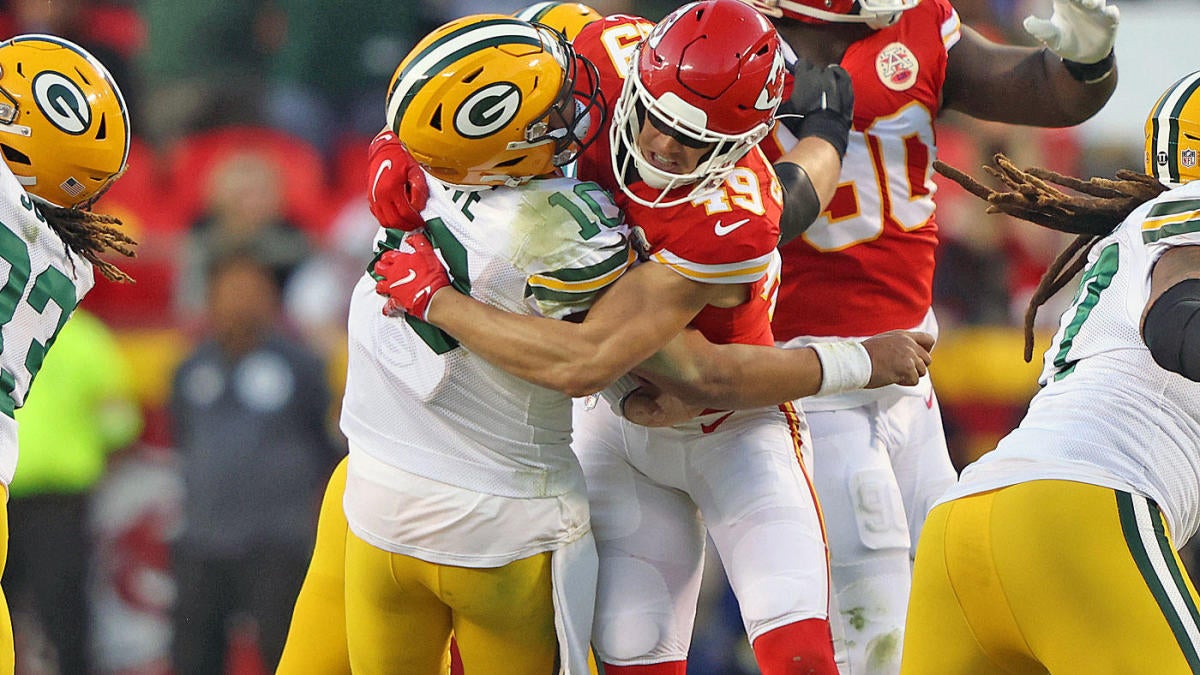 Only Green Bay's defense seemed to be performing well against a sluggish Mahomes and Kansas City's offensive weapons. Even though they weren't as red-hot as usual, the Packers' D at least kept their team in striking distance.
End of Q3:   Packers 0  Chiefs 13
Fourth Quarter
There were a few bright spots where Love showed potential throughout this game. At the start of the fourth quarter, he executed an impressive 68-yard drive. At one point, Love was actually 7/7 with nine straight completions. Adams and Marquez Valdes-Scantling each came up with several big receptions as the Packers moved downfield. 
Unfortunately, Love's inexperience soon caught up with him as he threw an interception just five yards from the end-zone. Another promising drive cut short with no points scored by Green Bay.
After another huge three-and-out forced by the Packers' defense, Green Bay finally got their first third-down conversion of the game… with 7:35 remaining in the fourth quarter. Nevertheless, a few plays later, Love connected with Allen Lazard on 4th & 5 for his first-ever touchdown pass.
.@jordan3love connects with @AllenLazard for the score!

TOUCHDOWN! 🙌 #GBvsKC | #GoPackGo

📺 FOX pic.twitter.com/ltSIHJ3nnj

— Green Bay Packers (@packers) November 8, 2021
Sadly, it was too little too late. Green Bay's D wasn't able to force a stop to get the ball back, and the Chiefs took a knee to run out the clock.
Final:   Packers 7  Chiefs 13
Wrapping It Up
Jordan Love held his own, playing as best as he could under the difficult circumstances. He certainly didn't look outstanding, but then again, no one really expected him to in his first-ever regular season start.
Overall, this loss is a really tough one to swallow. Despite Green Bay's immense struggles, it was still a one-score game when time expired. Crosby's two missed field goals would have given the Packers the six points they needed to tie it late in the fourth quarter.
To put it simply, GB could have easily won this game — even with Love under center. With that being said, it's hard to imagine that the Packers wouldn't have left Arrowhead Stadium victorious had Aaron Rodgers been able to play.
Instead, Green Bay fell to 7-2, breaking their seven-game winning streak. The Packers face the Seattle Seahawks at Lambeau Field next Sunday. It's still unknown whether Rodgers will be available for that match-up.
[pickup_prop id="9943″]
For More Great Wisconsin Sports Content:
Follow me on Twitter at @mal__allen and follow us @WiSportsHeroics! For the latest in Wisconsin sports, click here.