Davante Adams is in the midst of yet another Pro Bowl season with the Green Bay Packers. With just two games left to play, he is already within reach of several Packers' records and milestones. Unfortunately, the Green Bay Packers and Adams were not able to work out a long-term extension during this past offseason, and the talks were broken off. Apparently, neither side has brought up an extension during this season either. According to Ian Rapaport of NFL Network, some sources are saying that the Packers will use the franchise tag on Adams in 2022.
How Much Would It Take to Franchise Tag Davante Adams?
According to Davante Adams' salary this year and the free agent market, the franchise tag is estimated to be about $20 million. Adams has been saying for a while that he wants to be the highest paid wide receiver in the NFL. That honor currently goes to DeAndre Hopkins. Hopkins is making $27 million a year on his new extension with the Arizona Cardinals.
What About the Packers 2022 Salary Cap?
The Green Bay Packers 2022 salary cap is not looking good. Even without tagging Adams, the Packers need to shed $60 million in salary before the 2022 season begins. Adding a $20 million franchise tag will be difficult. Not impossible, but difficult. It should noted that if they tag Adams, they are on the hook for all $20 million in 2022. There would be no "kicking the can" down the road. It will be $20 million, fully guaranteed.
How Will Aaron Rodgers Situation Affect Davante Adams?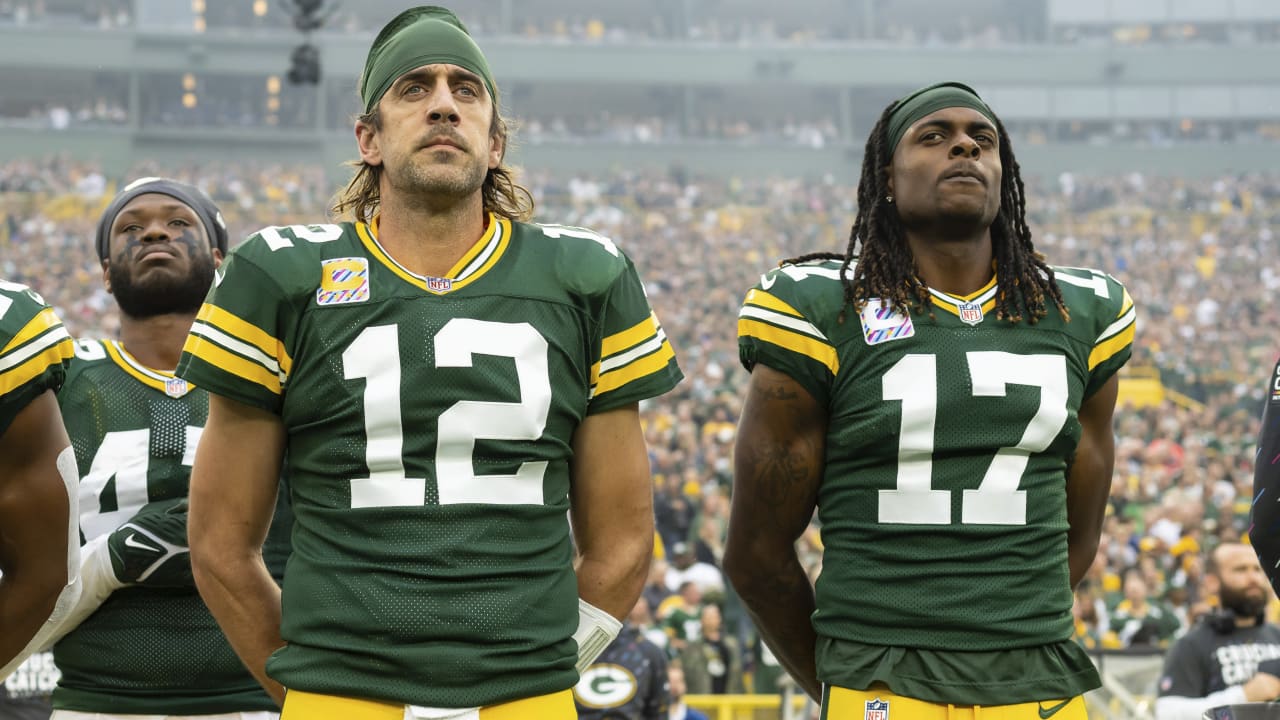 Of course, no one has 100% certainty if Aaron Rodgers will be back as the Packers quarterback next season. While Rodgers has said he will make a decision quickly this upcoming offseason, there are many who feel that his improved relationship with Brian Gutekunst and his love for his teammates will be enough to get him to stay. That will make a franchise tag situation easier for Davante Adams to swallow. If Rodgers does not stay and the Packers still tag Adams, he could be very disgruntled, and it could ruin their chances of getting to sign long term.
In a recent interview, Adams did say that "Naturally," what Aaron Rodgers decides to do will affect what he wants to do as well. If Rodgers does come back, likely on a new contract, the Packers may be able to work out a long term deal with Adams and avoid the tag.
For More Great Wisconsin Sports Content
Follow me on Twitter at @theotherAdams14 and follow us @WiSportsHeroics for more great content. To read more of our articles and keep up to date on the latest in Wisconsin sports, click here!