The Milwaukee Brewers believe they have two bonified aces at the top of the pitching staff in 2020.  After all, Brandon Woodruff already has an All-Star appearance and Corbin Burnes received some Cy Young votes last season.  Last season, the Brewers' offense sputtered all season, and the pitching led them to a Wild Card appearance.  That was in no small part due to the efforts of their two top starting pitchers.  How do they rank among the game's best duos, though?  Here, we rank Major League Baseball's top starting duos to find the answer to that question.
#1- Los Angeles Dodgers: Clayton Kershaw and Trevor Bauer
Clayton Kershaw, the future Hall of Famer, already has three Cy Young awards.  Trevor Bauer is the reigning NL Cy Young winner, and the two sit atop a stacked Dodgers starting rotation.  Kershaw was roughed up in his first start of 2021, but he was pitching in the friendly hitting confines of Coors Field.  Last season, he was 6-2 with a 2.16 ERA and finished ninth in Cy Young voting.
Trevor Bauer took a no-hit bid late into his first start of 2020 before giving up a couple of home runs.  However, he got the win and struck out 10.  One of the game's more controversial personalities, there is no denying his abilities. Clearly, the two have the reputation and talent to be at the top of this list.
#2- New York Yankees: Gerrit Cole and Corey Kluber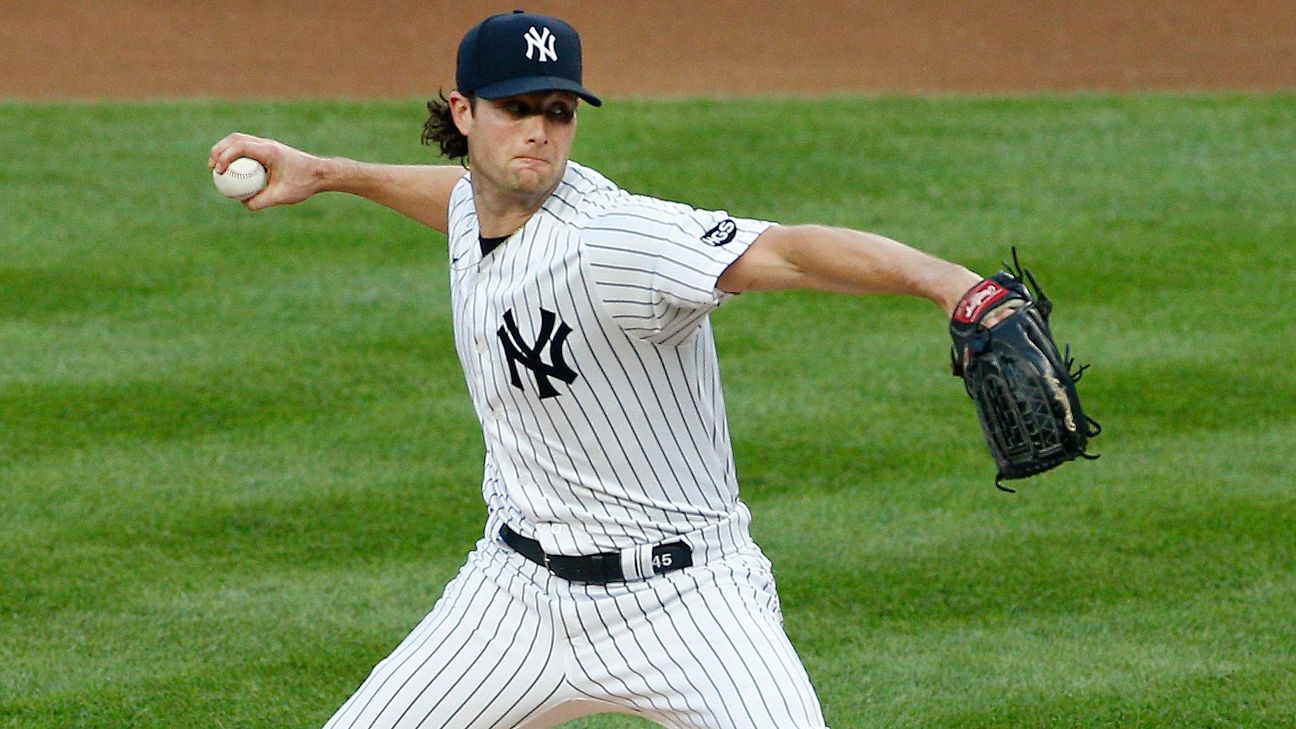 If the Brewers can be thankful for one player being out of their division, it is Gerrit Cole.  The Yankees' ace is easily one of the best pitchers in the game.  In 2019, as a member of the Astros, he went 20-5 with a 2.50 ERA and an insane 326 strikeouts.  Last season, his first in New York, he was 7-3 with a 2.84 ERA and finished fourth in the Cy Young vote.
Speaking of Cy Youngs, Corey Kluber has two.  While he has not pitched much during the past two seasons due to injuries, when healthy he is one of the best in game.  In 2018, his last full season, he went 20-7 with a 2.89 ERA.  Amazingly, that was NOT one of his Cy Young seasons.  Now that he is back from his injury, the Yankees have two perennial Cy Young candidates at the top of the rotation.  Kluber's injury history and the fact that Cole has not yet won a Cy Young are what placed them second behind the Dodgers' pair of aces.
#3- Washington Nationals: Max Scherzer and Patrick Corbin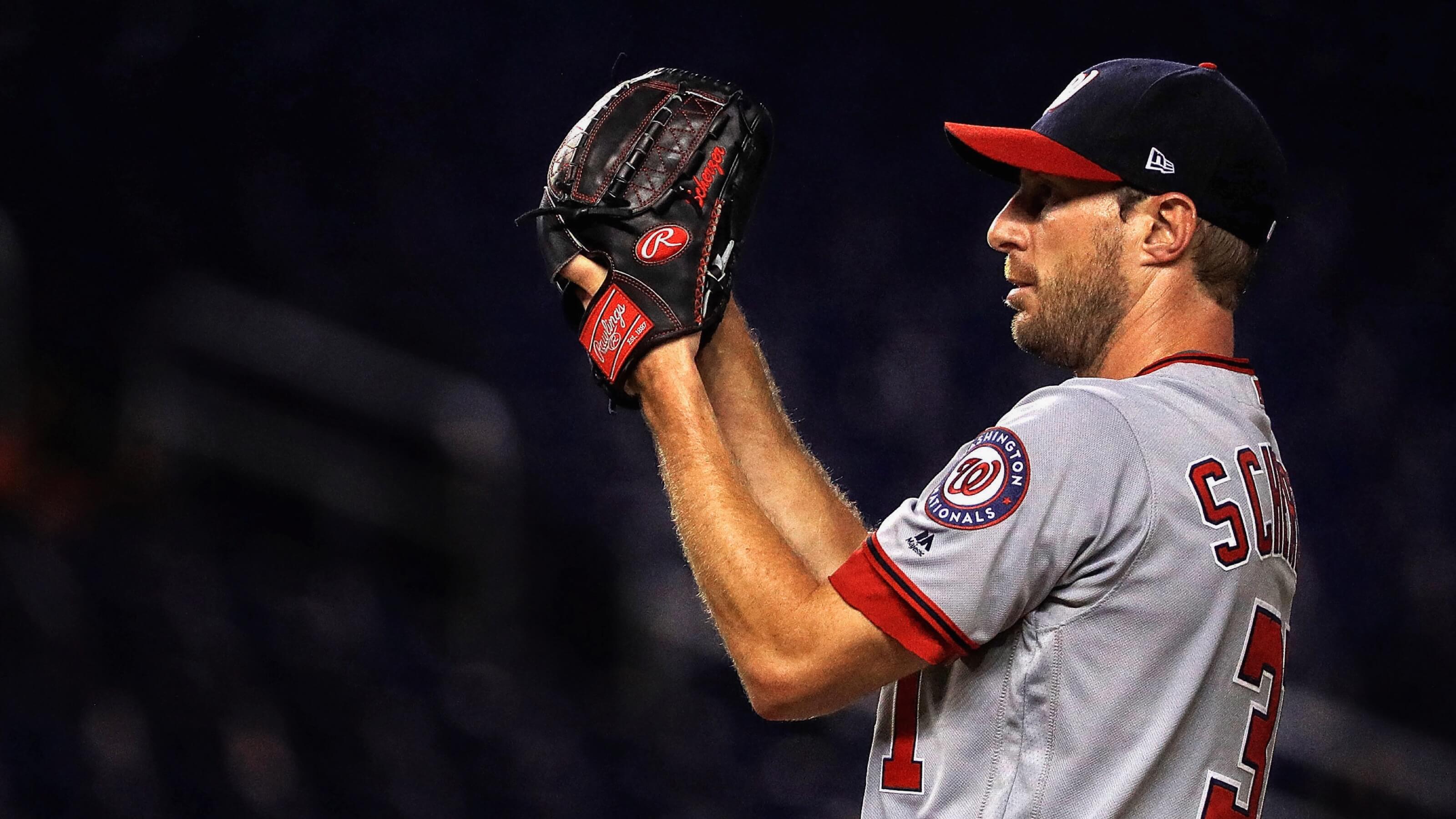 Max Scherzer is arguably still a top three pitcher in the National League.  The three-time Cy Young Award winner had a down year (for him) in 2020.  He went 5-4 with a 3.74 ERA, his highest ERA since 2012.  At age 36, he is entering the final year of his contract.  This will put all eyes on him to see how his production will effect any potential future contract.  Given his history, he will have a bounce-back season and earn himself a nice offer.
Patrick Corbin, too, had a down year in 2020.  He went 2-7 with a 4.66 ERA and led the NL in hits surrendered.  However, 2020 is an anomaly for many players, if not most of them.  In 2019, his first with Washington, he was 14-7 with a 3.25 ERA and finished 11th in the Cy Young vote.  Like Scherzer, he is likely to have a better season in 2021.
#4- Milwaukee Brewers: Brandon Woodruff and Corbin Burnes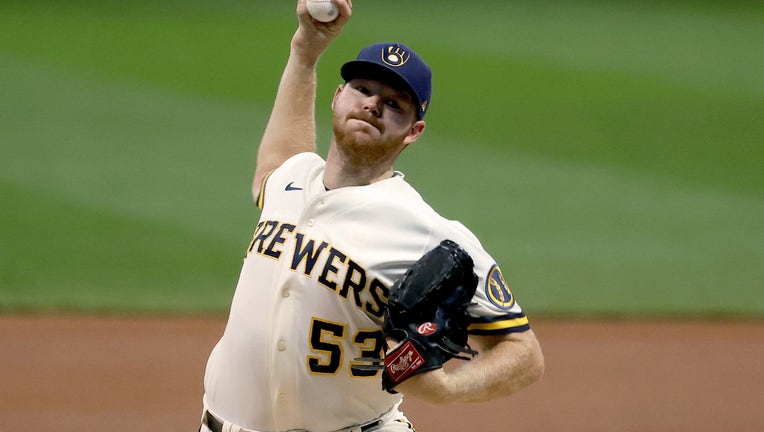 The first duo on this list that boasts no Cy Young winners is that of the two Brewers aces.  What places them here above other potential candidates is their youth and overwhelming talent.  After his no-hit bid on Saturday, Corbin Burnes has shown that he clearly is one of the best pitchers in the National League, if not all of baseball.  Last season, had he not missed his last couple of starts due to injury, he may have won the Cy Young Award.  He sure looks primed to take it this season, though.
[pickup_prop id="3929″]
Brandon Woodruff has one of the best fastballs of any starter, and can touch 100 on the radar gun at times.  He was roughed up on Opening Day a bit, but so was Clayton Kershaw.  As he becomes more comfortable with his changeup, he will become even more unhittable on the mound.  With these two under club control for years to come, the Brewers may boast one of the best starting rotations for the foreseeable future.
#5- Cleveland Indians: Shane Bieber and Zach Plesac
Shane Bieber is the reigning Cy Young winner in the American League.  In 2020, he went 8-1 with a 1.63 ERA and struck out 122 batters in just 12 starts.  He received the loss on Opening Day this year, but still struck out 12 in just five innings.  He is just 26 years old, and could be a perennial Cy Young candidate.
Zach Plesac, the son of former Brewers' closer Dan Plesac, has had a very nice beginning to his young career.  In 2019, his rookie season, he was 8-6 with a 3.81 ERA in 21 starts.  Last season, he was even better.  Plesac finished 2020 with a 4-2 record and 2.28 ERA.  Like the Brewers, both these pitchers are under club control for a while, which bodes well for the Indians' organization.
For More Great Wisconsin Sports Content
Follow me on Twitter at @theotherAdams14 and follow us @WiscoHeroics1 for more great content. Check out our merch page here and use promo code Wisco at check out for $1 off! To read more of our articles and keep up to date on the latest in Wisconsin sports, click here!