While the season hasn't gone how the Brewers had hoped, there is still life to it. The Playoff chase has been hotter than ever with another month of baseball to go. There are multiple Brewers prospects currently tearing the cover off the ball just ahead of the MLB and MiLB playoffs.
Here is a look at a few Brewers prospects staying hot before the playoffs:
There can't be a checkup on Brewers prospects without Chourio. Unfortunately, he hasn't played much as of late due to a wrist injury. However, across 83 games this season he is batting .311 with 17 homers and 27 doubles. there haven't been any concerns regarding his injury and it seems like the Brewers organization is excited to have him play again. Chourio said his plan is to "finish the year" and cap off the best offensive season of his career.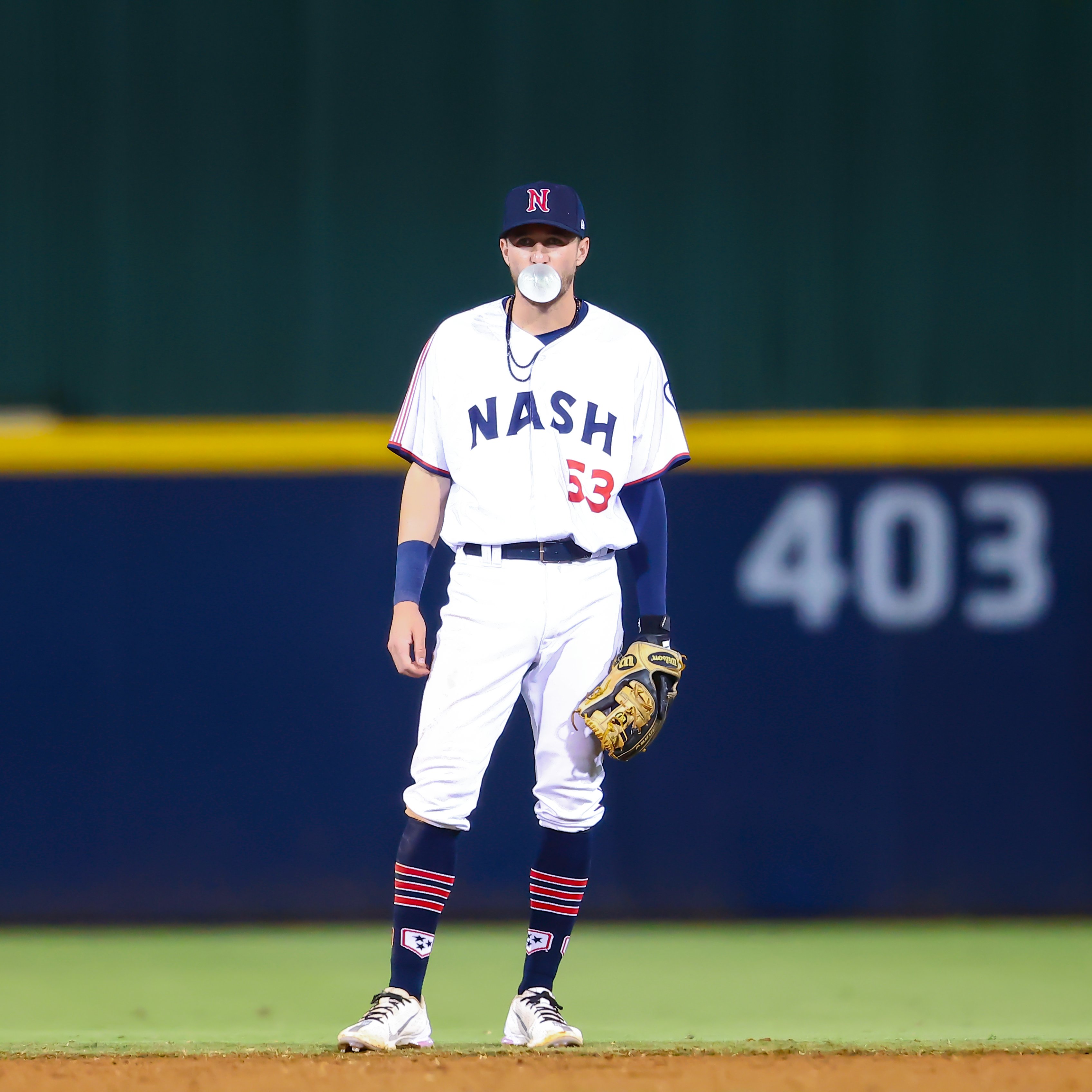 Brice Turang is 22-years old and has played very well in his first full AAA season. Turang is batting .289 this year with 12 homers and 67 runs batted in. He also had recorded an OPS of .777 this season and has been an effective defender as well for Nashville. There have been questions about the future of Turang for awhile now and whether or not he will be able to produce at the highest level. Realistically, he is having a solid year and certainly has proved he has worked on his offense. Ending the year on a high note could bode well for Turang next season.
Mitchell is by far doing the best out of the Brewers prospects since he was called up to the Majors. It is just for the time being and there hasn't been any indication Mitchell will start for the Brewers next year, but it is certainly a good sight. So far since his call up, Mitchell has launched a homer and been a key component to recent victories. In the minors this year, Mitchell batted .287 with five homers and 34 runs batted in. He has had a great year, and getting a chance to finish it in the Majors could be even bigger for Mitchell.
Ruiz is an exciting prospect, who has been traded twice already in his young career. He was acquired by the Brewers in the Josh Hader trade and has since been batting .341 for Nashville. Across three teams, Ruiz is batting .326 with 33 stolen bases. Ruiz also got a chance to play for the Padres briefly before he was traded and he batted .222 in limited action. After the trade, Ruiz became one of the Brewers top prospects and he could serve as a valuable piece in the 2023 season.
Follow us @WiSportsHeroics for more great content. To read more of our articles and keep up to date on the latest in Wisconsin sports, click here!