Even before JJ Watt was released by the Texans, Green Bay Packers' fans have fantasized about him playing for his hometown team.  After he was released, these fantasies seemed to much more realistic.  As it stands, the Packers appear to be a finalist for the veteran defensive end's services.  However, signing such a high profile player will come with some costs.  Here, we analyze the pros and cons of signing the future Hall of Famer.
Pro #1- JJ Watt's Pass Rushing Prowess
In 10 NFL seasons, JJ Watt has accumulated 101 career sacks.  On two occasions, Watt eclipsed 20 sacks in a season.  Additionally, he has led the NFL in sacks twice and has won Defensive Player of the Year three times.  There is no doubt that he is one of the best to ever play the game.
On the Packers, JJ Watt would face less double teams than he has as a member of the Texans.  The Packers have Za'Darius Smith and Rashan Gary, two pass rushers who have demanded double teams themselves.  Indeed, adding Watt would make the Packers' pass rush one of the best in the NFL.
Pro #2- Veteran Leadership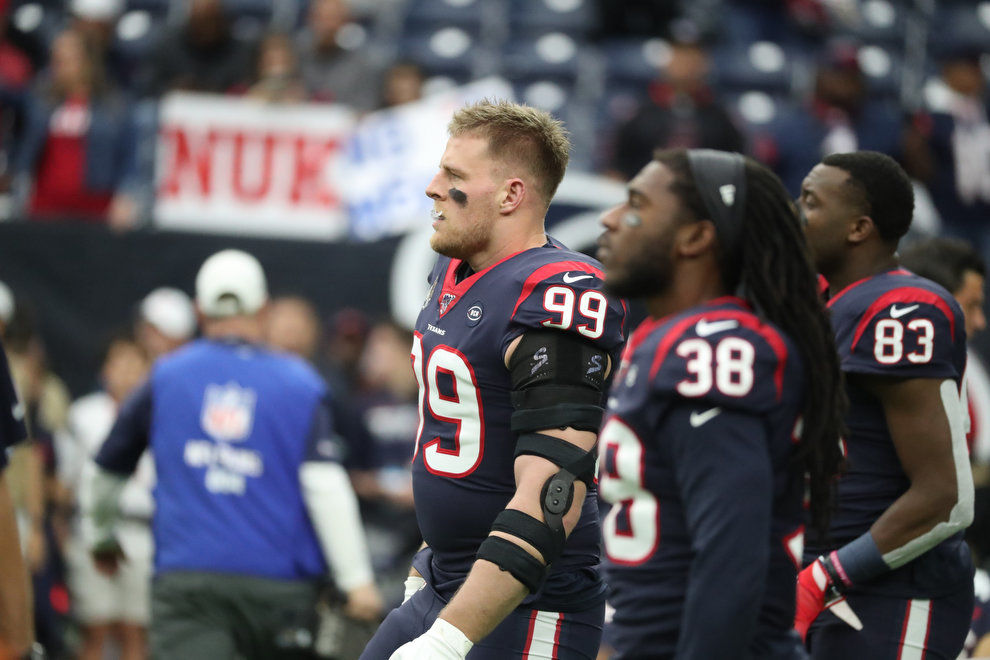 As a 10-year NFL veteran, JJ Watt has experienced almost everything a player could possibly experience.  This wealth of knowledge is invaluable in a locker room.  The Packers have many young players on both sides of the ball, and Watt could be seen as a mentor to many, especially on defense.
When Charles Woodson came to Green Bay, he filled a similar role.  Like Watt, he had not experienced prolonged team success with a his previous team, yet came away with many life lessons to teach to young Packers' players.  Many recall Woodson's inspirational speech to the team in the 2010 playoffs.  It very well could be that Watt brings that same kind of leadership.
Pro #3- A Change of Scenery for JJ Watt
This last pro is more for JJ Watt than the Green Bay Packers.  However, the Packers could benefit from this as well.  The Houston Texans are an absolute mess right now, and Watt's best years were wasted by the team.  For the first time in his career, Watt has the chance to play for a Super Bowl competitor.
Above, a possible comparison was made between Watt and Charles Woodson.  The newly elected Hall of Fame cornerback is perfect evidence as to what a change of scenery can do to a career.  Like Watt, Woodson struggled with injuries towards the end of his first stint in Oakland and his production had decreased.  However, with the Packers, Woodson turned his career around and had his best seasons in the latter days of his career with the Packers.  There is no saying that this will be the case for JJ Watt, but it is a possibility.
Con #1- The Packers' Financial Situation
The Packers, like many teams in the NFL, are facing some tough salary cap decisions due to decreased revenue in 2020.  As it stands, the Packers need to cut players just to make it under the cap, and even more if they want to sign their draft picks.
JJ Watt is a highly coveted free agent and will command a hefty salary.  The Packers were willing to pay Aaron Jones top-five running back money, so they have a plan to have money available.  However, signing Watt will limit their ability to fill other needs in free agency.
Con #2- JJ Watt's Injury History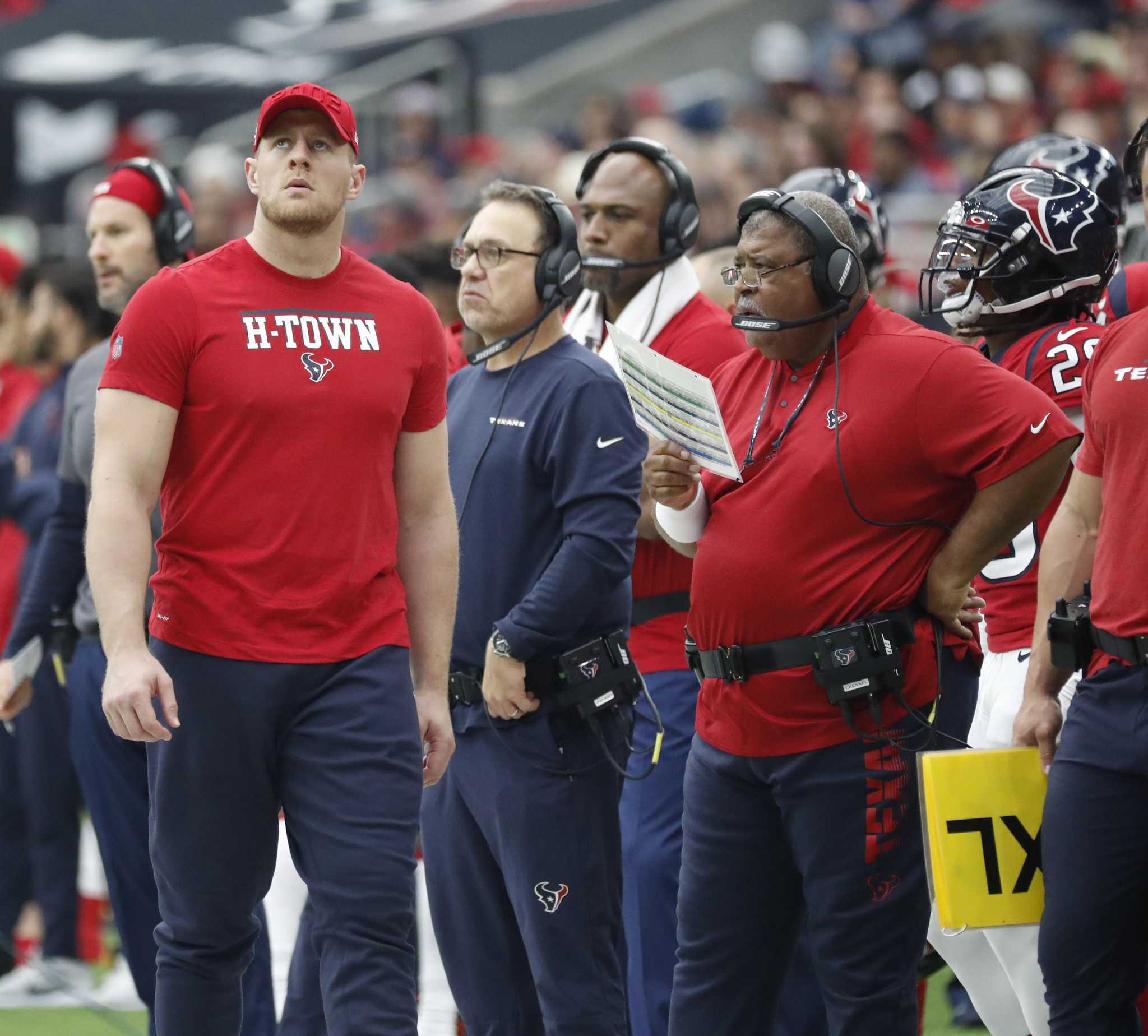 Before getting into Watt's injury history, it should be noted that he played all 16 games last season.  That being said, before 2020, Watt miss substantial time with a slew of injuries.  Between 2016 and 2017, he appeared in just eight games combined.  After a healthy 2018 in which he played all 16 games, he missed eight in 2019 due to injury.
Unlike Charles Woodson, who was a defensive back, Watt plays defensive end, a position that is much more conducive to serious injury.  While it is nice to think that he will not have the same injury issues in Green Bay that he had in Houston, there is no way to guarantee it and it seems very unlikely.
Con #3- Did We Mention the Salary Cap?
This may be a cop-out, but the fact of the matter is that if the Packers can get JJ Watt, they absolutely should.  The only reasons they could not make it happen is if he does not want to play for the Packers or if they cannot afford to pay him.  Green Bay cannot control the first reason, but have some control over the second.  That being said, signing Watt will be costly and will limit their ability to fill other needs in free agency.  This could mean more rookie starters next season at key positions, such as center and cornerback.
[pickup_prop id="4944″]
For More Great Wisconsin Sports Content
Follow me on Twitter at @theotherAdams14 and follow us @WiscoHeroics1for more great content. To read more of our articles and keep up to date on the latest in Wisconsin sports, click here!