Aaron Rodgers and Ben Silverman won the 2023 Pebble Beach Pro-Am on Sunday.  According to Wes Hodkiewicz, Rodgers and Silverman finished 26-under par to win. And the final margin of victory was a nailbiter for the pair:
"The Packers' quarterback and PGA professional Ben Silverman finished 26-under-par to win the 2023 Pebble Beach Pro-Am on California's Monterey Peninsula, besting Peter Malnati and Don Colleran by one shot. The pro-am competition was shortened to 54 holes due to weather suspending play Saturday.

Rodgers, who carries a 10 handicap, had a large hand in his team's victory, as Silverman missed the cut on the pro side with plus-1 through three rounds. Rodgers said Monday was the first time he'd picked up a club since reporting for training camp last July.

As winner of the event, the native Californian will have his name added to the Wall of Champions behind the first tee at Pebble Beach."
One professional golfer had some choice words for Aaron Rodgers after the win.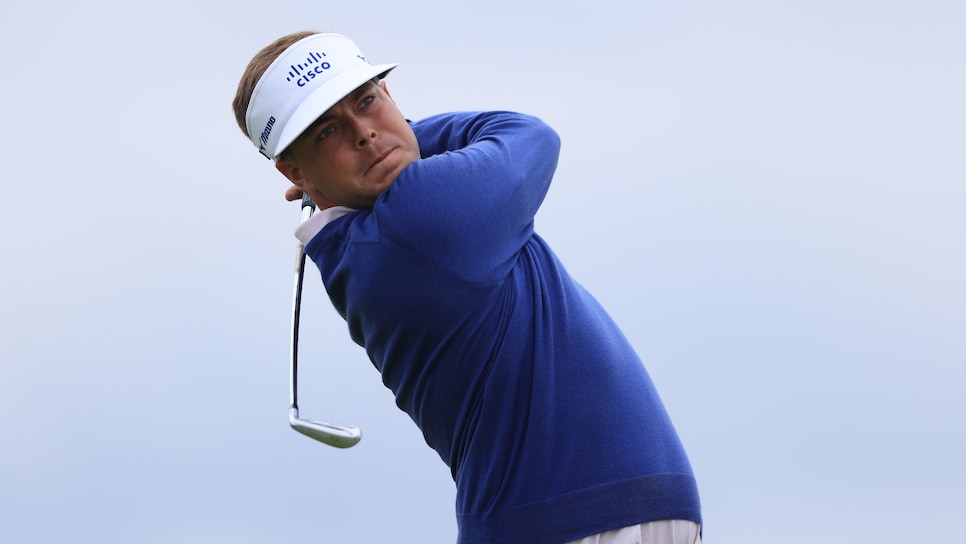 PGA Tour star Keith Mitchell – who finished fourth at the Pro-Am – appeared to dismiss Rodgers' win at the event.  He mentioned that Rodgers has a much larger handicap than he needs for tournaments like this.
"I think Josh (Allen) and I won. Aaron Rodgers doesn't count. His handicap was crap… if we finished second to Aaron, I consider that us winning the trophy," Mitchell said.
Full video below:
keith knows, we all know… a rodge an absolute sand bagger pic.twitter.com/gUwKPK2qSS

— Matt Gannon (@matt_gannon_) February 5, 2023
The Green Bay Packers quarterback has a handicap of 2.6, giving him 10 a shot buffer. Josh Allen, Mitchell's partner, also seemed to take exception to Rodgers being declared the winner.   "One hundred percent (the win should come with an asterisk)," Allen said, via USA Today. "It's only three rounds and a 2.6 handicap got 10 shots? Come on now. I don't know. I'm not the person to ask that question. But it is what it is."