The Wisconsin Badgers return to the Kohl Center Wednesday night against the Northwestern Wildcats. The Badgers (11-3, 5-2 in Big Ten) are coming off a 60-54 win at Rutgers last Friday night. This was a big response after getting destroyed by Michigan last Tuesday night. Northwestern (6-6, 3-5 in Big Ten) has last their last five games; most recently 96-73 to Iowa Sunday afternoon. Below are the keys to a Badger victory Wednesday!
Is Momentum Back?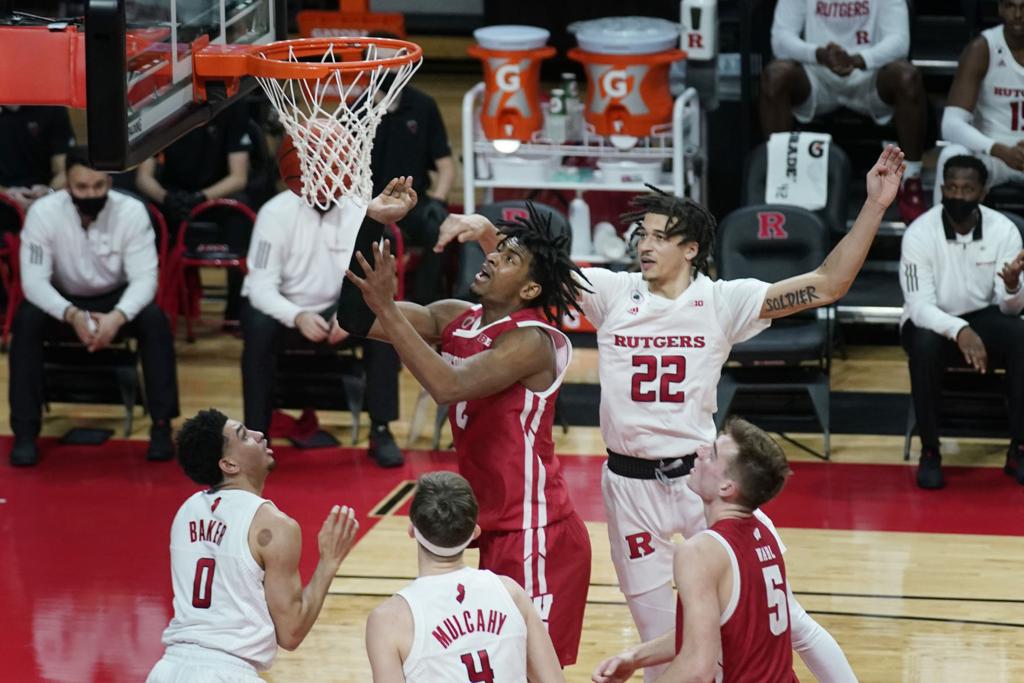 After taking one to the chin last Tuesday, Wisconsin rebounded with a big road win at Rutgers. Rutgers was on a losing streak of their own and was looking for momentum as well. After a game that went back and forth all second half, the Badgers used defense and a 12-0 run late in the second half to seal the win. Wisconsin should feel good about themselves headed into this match-up with the Wildcats.
Aleem Ford and Brad Davison led the Badgers with 14 points each. D'Mitrik Trice also had 13 points and five assists. Wisconsin also held Rutgers leading scorer Ron Harper Jr. to four points on 2-13 shooting. After giving up 77 points to Michigan, the Badger defense went back to normal. This was a big road win for Wisconsin and can be used as momentum moving forward in the gauntlet that is the Big Ten schedule.
Skidding Wildcats
Northwestern is currently on a five game losing streak after starting out Big Ten play 3-0. The Wildcats were even ranked just a few few weeks. However, Northwestern is in the gauntlet of their Big Ten schedule. Their five game losing streak as been to Iowa (twice), Illinois, Michigan, and Ohio State. The Wildcats are giving up on average 86 points a game during this losing streak. This can't make head coach Chis Collins very happy in Evanston.
Wisconsin is going to have a chance to score some points Wednesday night. While Northwestern scores 77.0 points a game, they are giving up 72.2 points a game. This total has been much higher the tougher their schedule has been. As much as Northwestern will scratch and claw for a win, it has the potential to be a very good night in Madison for the Badgers.
Two Mirrored Programs
Wisconsin and Northwestern are very similar in many categories. Some of these are field goal percentage (44.3% for UW 45.0% for NU), rebounds (UW- 34.9 NU- 35.6), and steals (5.6 for both UW and NU). The biggest outlier is defense (UW- 62.1 NU- 72.2). Wisconsin prides themselves on defense while Chris Collins wants his program to be better on the defensive side as well.
Both programs don't have a solidified number one scorer either. D'Mitrik Trice leads Wisconsin with 15 points a game. Northwestern is led by junior Miller Kopp with 13.8 points a game. Northwestern has five players averaging 8-13 points a game. Wisconsin has five players averaging 9-15 points a game.
The biggest difference between these programs is Northwestern is a younger version of Wisconsin. I was't shocked by the 3-0 start in conference play for the Wildcats. They beat Michigan State and Ohio State at home and Indiana on the road. Northwestern has four players that can beat a team any given night. Miller Kopp is a consistent player that can take a game over with three. Kopp is shooting 49.1% from the field, 46.7% from three and 86% from the free throw line.
The Wildcats will also come at Wisconsin with junior Pete Nance and sophomores Boo Buie and Chase Audige. Nance is shooting 53.6% from the field and 92.9% from the free throw line. Buie averages 10 points a game and 81.5% from the free throw line. Buie has a lot of upside and can get hot from the field in a heartbeat. Chase Audige averages 12.3 points a game as well. This is a young Northwestern team that is year away from being dangerous if this core sticks together.
Prediction
If you watch Big Ten football, Northwestern likes to give Wisconsin fits. Basketball is no different. Chris Collins wants his program to mirror Wisconsin. Northwestern is playing it's seventh straight game against a ranked team. While Northwestern has been beaten up in this losing streak, they continue to show fight and promise. I expect Northwestern to want to set the tone and dictate this game from the tip. Wisconsin has had trouble countering energy from opponents this season.
Wisconsin should be feeling good after their Rutgers win. It's a solid win for their tournament resume as well. The Badgers have a great opportunity to beat a team that's in their gauntlet of the season. However, the Badgers need to set the tone early and not give Northwestern any reason to believe. They have a ability to beat a team on the free thrown line and from the three.
Northwestern is going to be a good team in the Big Ten. They can beat you with multiple players. Anyone has the chance to be their leading scorer any night. However, this is a really young team looking for anything to feel good about themselves. I think Wisconsin takes care of business and gets their sixth win on their Big Ten schedule Wednesday night.
Wisconsin 73 Northwestern 63
Follow me on Twitter @DylanBuboltz and follow us @WiscoHeroics1 for more great content! To read more of our articles and keep up to date on the latest in Wisconsin sports, click here!