Let me take you back to August 29th, 2019. The Green Bay Packers have just finished up their final preseason game against the eventual Super Bowl champion Kansas City Chiefs. The starting quarterbacks for this exhibition game were Kyle Shurmur, an undrafted rookie from Vanderbilt, for the Cheifs, and DeShone Kizer, a 2nd round draft pick in 2017 by the Browns, for Green Bay, neither of whom have seen the field in a regular-season game since this season.
For a game missing the likes of Aaron Rodgers, Patrick Mahomes II, and countless other big names, fans filled the seats. For the city of Green Bay, football is a way of life. Being the smallest market of any of the five major sports in the US, Green Bay still finds a way to fill their stadium week in and week out, even if it is just an exhibition game (let alone the family night scrimmage). For this game, in 2019, there were 73,803 out of a possible 81,441 fans in attendance. That's 91% of the total capacity to watch two teams have their eventual practice squad players competing.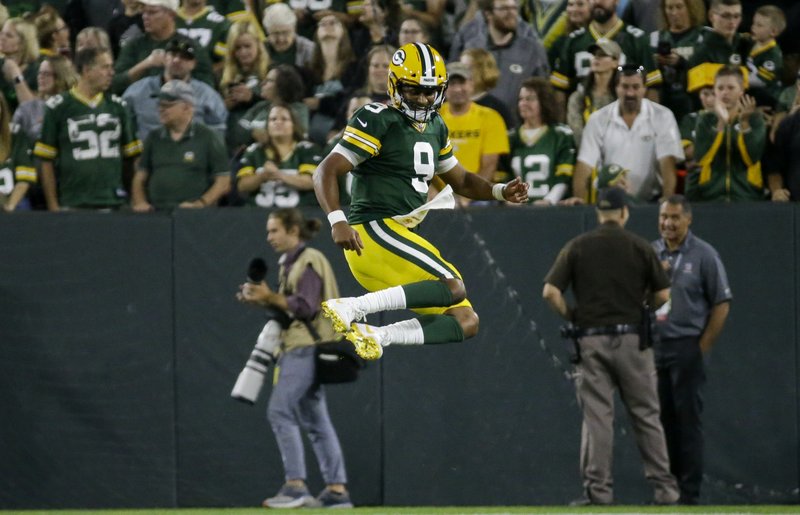 The 2020 COVID Season
Now jump ahead to the following season, one in which we were unsure would even happen amidst the pandemic. No preseason, no fans allowed at training camp, no fans allowed in the stadium until the end of the season and the playoffs. This not only took away a lot of the home-field advantage for teams, but it was devastating to the city of Green Bay and its metropolitan area. The city itself lost an estimated $14 million in revenue for each game in the 2020 season, let alone the homeowners who offer parking for events surrounding the stadium.
Now, the current day, August 14, 2021; 717 days since that final preseason game in 2019, and 581 days since the last meaningful football game with no restrictions on fan attendance, the fans showed up. Out of a possible 81,441 fans, 89% of the seats were filled. 72,348 people gathered together to watch organized football in the city of Green Bay once again. As someone who has been to a handful of football games at Lambeau Field, I can tell you that there was not much of a difference between 2019 and 2021, but I will tell you about three big takeaways I had while in attendance of this preseason game.
Digital Tickets
Most of us have probably bought tickets via a third-party site and then proceeded to scan the barcode from our phones or a printed-out sheet of paper. But there is something that's not only nostalgic but downright memorable about having a physical copy of your ticket to hold on to. Starting this season, all tickets are digital at Lambeau Feild. This isn't that big of a change, seeing as many people already did this, but it's just one of those things that a lot of people looked forward to.
No Cash at Concessions
This isn't that farfetched in the idea that most people already used their debit and credit cards for most purchases. In an effort to limit the exchange of terribly dirty paper money, Lambeau has opted to eliminate all cash tender from the facility; concessions on game day, the 1919 Kitchen and Tap, the Packer Pro Shop, and stadium tours are now cashless. The upside to this is that the lines move quickly due to the stands not counting any money. This won't impact too many people negatively, but there is one big disadvantage to this, and it relates to missing parts of the game.
No Vendors Walking the Aisles
For the average fan, this wouldn't be too big of a deal, but this is Green Bay we're talking about, the fans live, breathe, and die football. Having the luxury of someone walking around with your favorite cold beverage or a mid-game snack is an ideal scenario for not missing a second of the action. The logistics behind not having the vendors walking the aisles make sense, fewer people touching things that are being handed down the row and less of a chance of anything being transmitted, but the lines at concessions are LONG. Yes, I did mention that the lines are moving faster due to card-only payment, but without the vendors walking around, that just that many more people on the concourse trying to get food and drink.
At the end of the day, people will show up and learn to live with the new normal that we are in. Things are always changing and we learn to live with them. The atmosphere was just as electric as any other game, preseason or regular season, and Packer fans know how to make strangers into friends by the end of the first quarter.
[pickup_prop id="9749″]
For More Great Wisconsin Sports Content
Follow me on Twitter at @HahnJordan and follow us @WiSportsHeroics for more great content. Check out our merch page here and use promo code Wisco at check out for $1 off! To read more of our articles and keep up to date on the latest in Wisconsin sports, click here!