The Wisconsin Badgers basketball season ended last Sunday. They lost to the hands of the Baylor Bears. It doesn't look like the seniors from this years class will return for a free year. This is a result of the NCAA ruling this season a free eligibility year. While the off-season is early, it's never too early to look at next year's potential lineup. I am not assuming the Badgers get a transfer from the transfer portal. However, if they do, the lineup could look different.
Point Guard- Chucky Hepburn (FR)
Chucky Hepburn wasn't a well-known product at first. However, he had a fantastic senior season at Bellevue West (Nebraska). According to Max Preps, he averages 15.9 points per game, 8.3 assists, 5.1 rebounds, and 3.8 steals per game. Fans and Twitter handles have become aware of what Hepburn brings to the table.
Besides the fact these look like video game highlights w a create a player, @ChuckyHepburn is a stone cold winner, 1 loss at home in 4 years, never played in anything less than a state semi final in 4 years, state champ in 2020 and runner up in 2021 and great guy off the court!! https://t.co/PU9tZVthI1

— Wade Tracy (@Wade_Tracy) March 18, 2021
With the likely departures of D'Mitrik Trice (and potentially Trevor Anderson), the Badgers need a point guard in their lineup on day 1. I believe this this Hepburn's job to lose. I could see the Badgers potentially adding a transfer point guard (maybe Jordan McCabe?) as well. With Lorne Bowman on the roster next year too, don't be shocked to see Bowman contribute in the rotation as well.
Shooting Guard- Johnny Davis (FR)
With the free eligibility year, Johnny Davis will still be considered a freshman. This is an easy selection. He will be the Badgers best returning player next year. As a freshman, Davis averaged 24.3 minutes, 7.0 points, and 4.1 rebounds a game. As the season went along, he was seeing starters minutes and sometimes playing over 30 minutes a game.
There is a ton of NBA potential in Johnny Davis. For next season being only his second year, he'll be looked on to be a leader on this team. Because of his upside, I don't see this being an issue. It's hard not to love every part of his game. He has potential to be one of the best players in the Big Ten by the time his career his done.
Forward- Tyler Wahl (SO)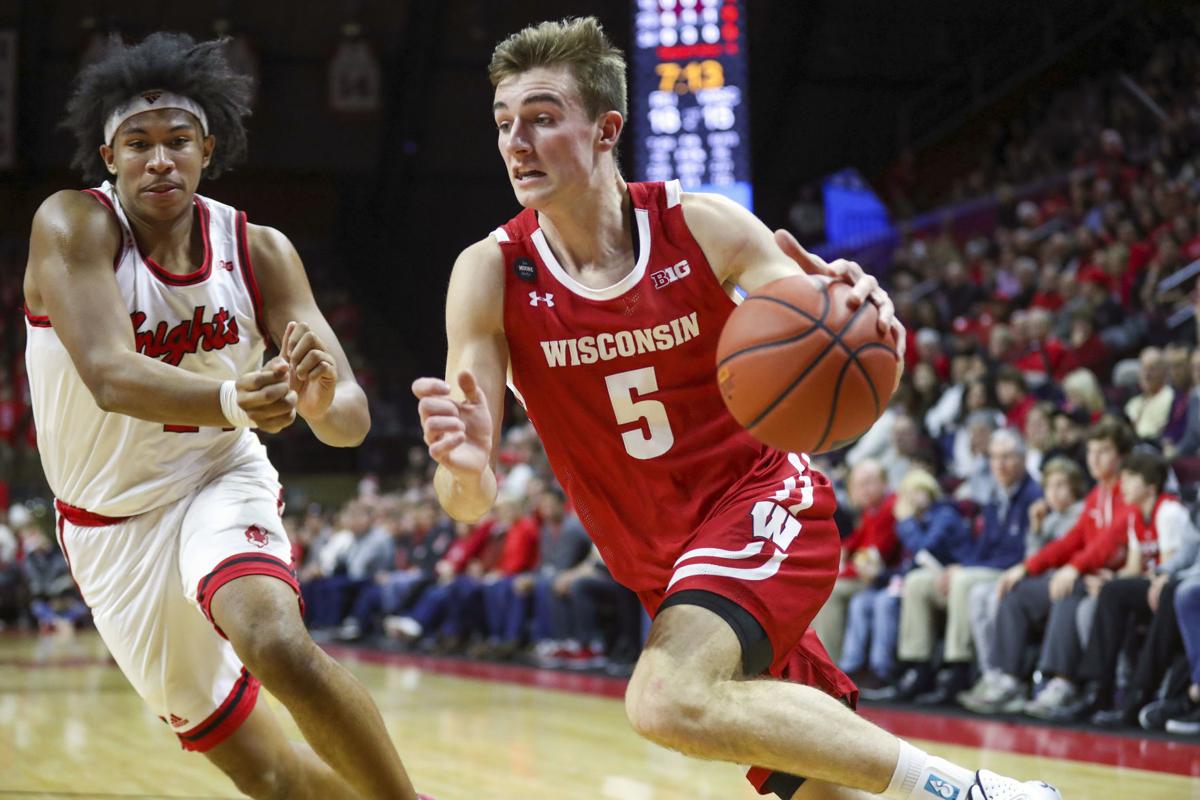 Along with Johnny Davis, Tyler Wahl is an obvious starter next season for Wisconsin. He began the year coming off the bench. However, after Greg Gard got away from his big lineup, he was inserted in the starting lineup for either Nate Reuvers or Micah Potter. As a sophomore, he averaged 24.7 minutes, 5.2 points, and 4.3 rebounds a game.
Tyler Wahl wasn't asked to be a scorer for the Badgers. That isn't his strong suit. Instead, he was a really good rebounder and defender. He does so many things well but doesn't excel at one specific thing. The Badgers will rely heavily on his leadership next season.
Forward- Ben Carlson (FR)
I have been a big fan of Ben Carlson since he stepped foot on Wisconsin's conference. He, Wahl, and Johnny Davis were the first subs of the bench to begin the season. In his first game against Eastern Illinois, he scored 13 points and looked like he belonged in the Big Ten. Unfortunately, an upper body injury limited Carlson to only 7 games.
The Badgers need a big man to score and defend in the paint after losing Nate Reuvers and Micah Potter. I expect the 6'9 freshman to have every chance to be in the lineup and a solid player by the time his career is over.
Forward- Matthew Mors (FR) or Steven Crowl (FR)
I went back and forth on this decision and still am today. Steve Crowl was on the team last season and appeared in 12 games. While only averaging 3 minutes a game, Crowl was asked to enter the North Carolina game early to help out Micah Potter and Nate Reuvers. While The Tar Heels were a tall team, you don't put a raw 7'0 freshman in an NCAA tournament game if you don't like the upside and potential. The Badgers see a ton of potential in Crowl as stretch forward with the ability to shoot the ball.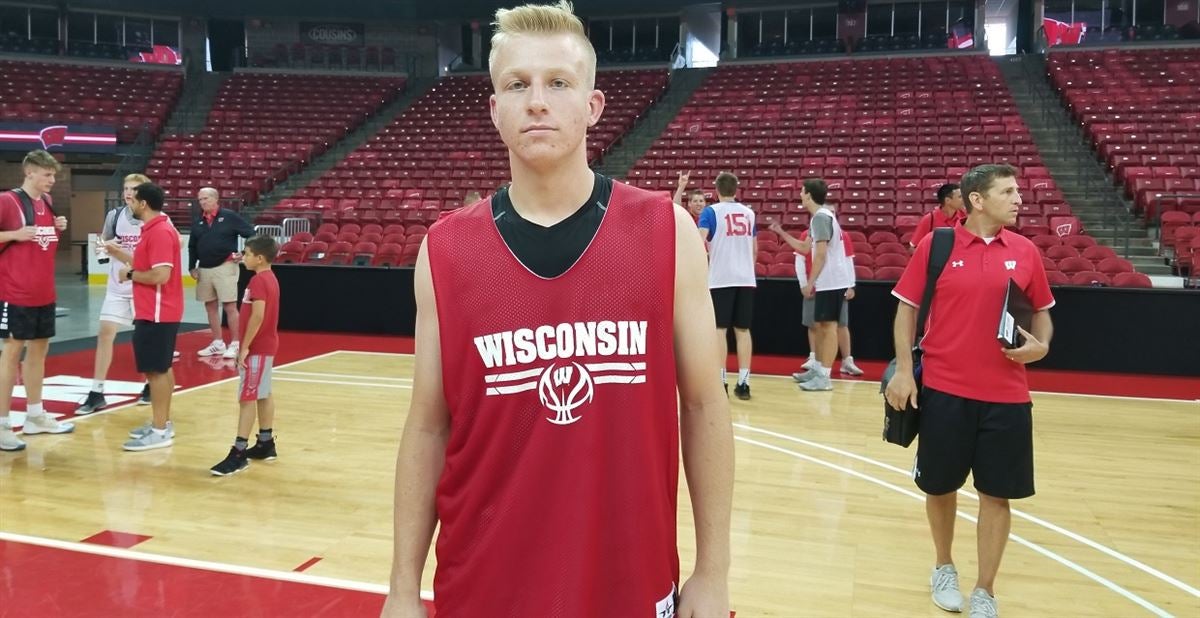 On the other hand, I absolutely believe Matthew Mors is ready to contribute right away. I love his ability to make plays and the ability to score the ball. I believe either Crowl or Mors will be one of the first players off the bench if the other one starts. There's a lot of young players on this team next season, but the upside is potential is certainly there.
Other Contributors
While a number of players didn't see the court much this season, I expect players such as Jordan Davis and Carter Gilmore the crack the rotation. Davis has the ability to shoot the three and defend well. Gilmore was a walk-on this season, but has the ability to shoot the ball and even saw minutes at Northwestern this year. They both has some Big Ten experience. While limited, any experience is good to have.
Follow me on Twitter @DylanBuboltz! Check out our merch page as well. Use promo code WISCO at checkout for $1 off! To read more of our articles and keep up to date on the latest in Wisconsin sports, click here!