Earlier this week, I mentioned three reason why Wisconsin would win the Big Ten West this season. Every schedule includes potential trap games. These are games Wisconsin should be and will be favored in, but could give them fits once they matchup. Let's look at three potential trap games for the Badgers in 2021.
October 2- Michigan (Home)
I know what you're probably thinking. However, this will be a different Michigan team this season. After blowing out the Wolverines 49-11 in Ann Arbor last season, Michigan will be looking for revenge and a signature win on their resume. They won't be favored in the East division, especially with Ohio State, Penn State, and Indiana. This is a great chance to steal a road win if you're a Wolverine fan.
Wisconsin will also be coming off their game against Notre Dame. If Wisconsin can beat both Notre Dame and Penn State in their season opener, it would be one of the best resumes for the College Football Playoff early in the season. Wisconsin is better than Michigan, but they need to be careful with this trap game.
October 9- At Illinois
I'll save Badger fans the headache and just say 24-23. That's it. Illinois was not a good team in 2019 and they certainly won't be good in 2021. If the Badgers can beat Michigan the week before, they would head to Illinois, who is looking at being the worst team in the Big Ten West and the Big Ten Conference.
The tough part with any game like this is that there won't be a ton of fans in stands. As a result, Wisconsin will have to create their own energy which can be hard to do on the road. Illinois won't be impressive, but this is a game that can easily be overlooked. Former Wisconsin head coach Brett Bielema now leads the Illini and will want some revenge against his former team.
November 13- Northwestern (Home)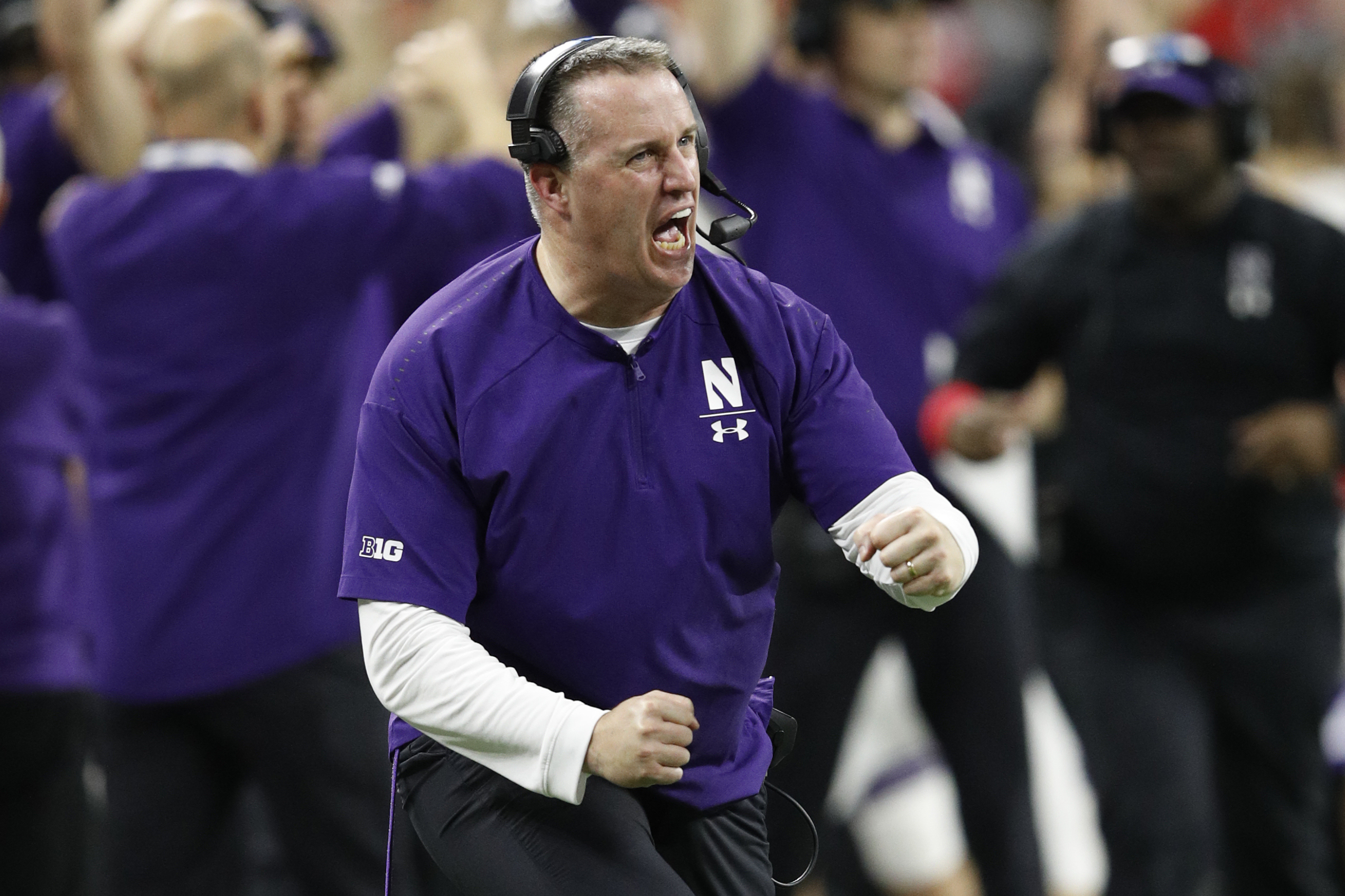 It's fair to say Pat Fitzgerald and the Northwestern Wildcats play Wisconsin tougher than any team in the West, including Iowa. For some reason, every game against Northwestern is a pain to watch. Energy seems to be low, focus isn't always there, etc. I'm not sure what it is, but it's the same case every year, regardless if it's at Ryan Field or Camp Randall.
Northwestern is expected to take a step back this season. After representing the West in the Big Ten Championship last season, not many will expect Northwestern to be in the same spot. If the Badgers want to win the West, they can't forget about Northwestern. Iowa and Minnesota are the games that stick out to win the West, but Northwestern will come ready to play and make this a painful contest.
[pickup_prop id="6216″]
Follow me on Twitter @DylanBuboltz! Check out our merch page as well! Use promo code WISCO at checkout for $1 off! To read more of our articles and keep up to date on the latest in Wisconsin sports, click here!