Gosh I really do hate how cliché my first article is. Guy gets a new role to cover a sports team and his first article is one of potential trade targets. I wanted to give you guys something more interesting and something that isn't talked about by every fan during this time of year but key word is "this time of year." Since the deadline is approaching and I won't be able to write about this later, it has to be now. So sorry guys but buckle up and listen to what just another fan thinks the Milwaukee Bucks should do before the trade deadline.
A couple things to note first. The NBA trade deadline this year is Thursday February 6, at 3 p.m. eastern time. The second important thing to note are the Bucks draft picks. Typically, during this time of the year, draft picks are more sought after compared to the offseason or towards the beginning of the year. This is because the closer you get to the trade deadline; the better idea teams get of how their season will finish. What is fortunate for the Bucks right now is that they have a pretty decent first round pick in the 2020 draft. The Bucks currently hold the Pacers' 2020 first, which they acquired in the Brogdon sign-and-trade. This pick should be around 20-25. This pick will almost certainly be the driving force in all trade talks this February. But now, onto the potential targets.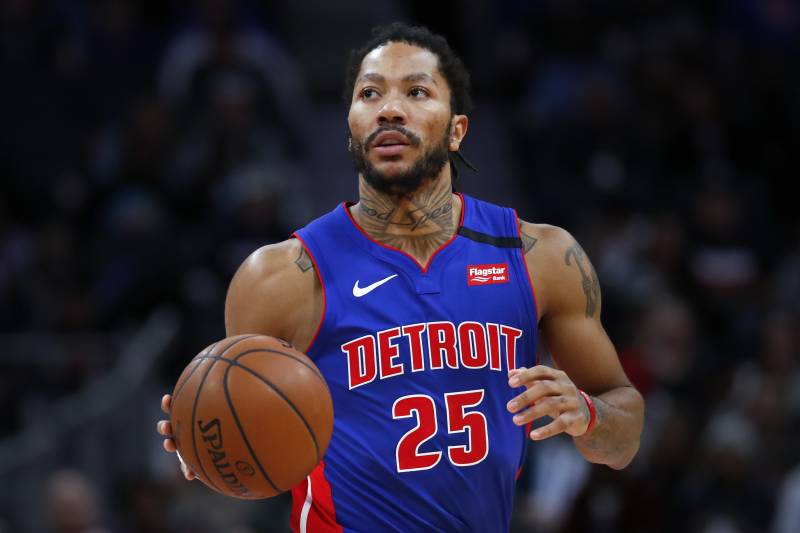 Derrick Rose
I know what you're thinking but just let me explain. Yes, the Bucks have Bledsoe and Hill, but there is still a lot of room for Derrick Rose to help. He's currently on a tear and playing like an all-star again. Before exiting the game this past Sunday, he was on a streak of 14 consecutive games scoring 20 plus points (Old D Rose mode). He averaged 23.5 points in that stretch while shooting over 50% from the field. Also throw in almost six assists per game in that run.
How arose Can Fit.
Here is why I think he'd be a great fit in the Bucks lineup. Small-ball. Plain and simple. Come playoff time, teams unload their "death lineup" which nowadays comprises of a small-ball lineup. With Bledsoe and Rose, the Bucks can match up pretty well with all of their opponents. 
Philadelphia– Rose will be able to handle guarding Josh Richardson, as he will be mostly the fourth or fifth scoring option for them. Bledsoe should do well guarding Ben Simmons. Simmons can't and won't shoot. Height is a huge factor in defending because it is more difficult for a shorter player to jump and extend his arms to contest a shot from the taller player. As for Ben's style of play, it's much more horizontal which fits perfectly for Bledsoe to guard. Simmons won't beat you in the air with his shot, but he beats players with his speed, dribbling and passing ability. All of which Bledsoe will excel at defending. Bledsoe doesn't need to be tall to get his hands in there and try to disrupt Simmons, and in fact, Bledsoe is probably stronger than Simmons so he should be fine standing his ground and not allow Simmons to get to the paint easy. Lastly, Bledsoe's speed will definitely be able to keep up with Simmons.
Celtics – Rose on Marcus Smart and Bledsoe on Kemba Walker. Great matchup for both players.
Raptors – Rose on VanVleet and Bledsoe on Lowry. Another great matchup.
Pacers – Rose on Brogdon and Bledsoe on Oladipo.
Heat – Not exactly sure who will be the primary guards of the Heat during the playoffs, but Bledsoe and Rose can guard any combo of Nunn, Herro, Dragic, or Waiters.
Nets – Bledsoe on Kyrie and Rose on Dinwiddie. So, in all, with Rose and Bledsoe, I see them being able to guard any backcourt they meet in the playoffs.
Andre Iguodala
*Edit-The Miami Heat have traded for Iguodala.*

Someone has to swoop in and save Iggy from Memphis. Not only has he wanted out, but now the Grizzlies seem like they are getting fed up with his behavior. Iguodala would be a perfect fit for the Bucks and I think he would make them the favorite to win the Finals. Come playoff time, he'll slide in and replace Matthews during crunch time. He'll be able to guard anyone from the 1 to 3 positions. With this addition, the Bucks very well may end up being the best defensive team in the playoffs. The only problem with Iggy is how much to pay for him. Being on a one-year 17 million dollar deal is hard for the Bucks. Is it worth it for them to give up the Pacers' first for a guy that is 36 years old and most likely won't re-sign with them next year? Any trade for Iggy would be an "all-in" move. Also, to land Iggy, they would have to get rid of Hill's or Brook Lopez's contract which would be a huge loss since both of them are key pieces.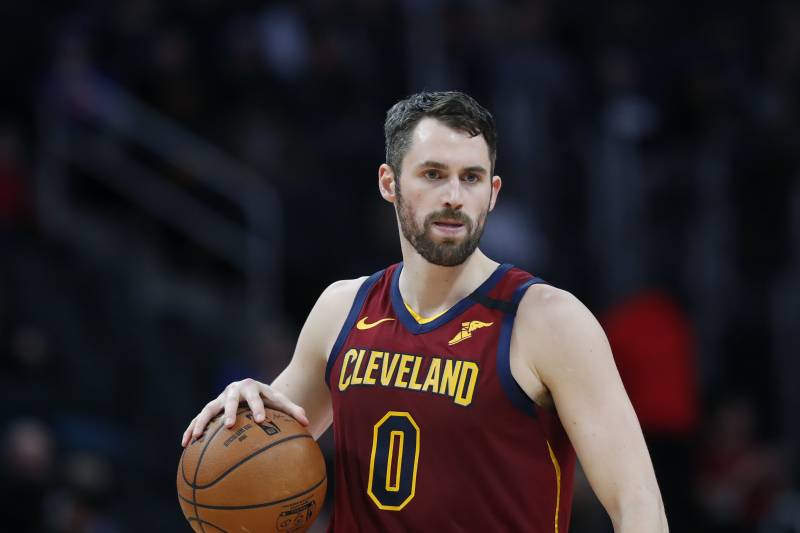 Kevin Love
It's not a rumor that the Cavs plan to move Kevin Love. Although, recent news says that they are going to hold onto him until the Summer, if the Bucks can swoop in and bring him in, he would be a great fit. Love is on a huge deal that would hinder the Buck's ability to give Giannis what will probably be the most lucrative deal in NBA history but until the Summer of 2022. Love would give the Bucks two playoff runs, then the Bucks can try to move him later. To land Love, in addition to the Pacers' first, the Bucks would have to let go of Brook Lopez, George Hill, and Ersan Ilyasova. The Bucks do have great young guys that can fill in the void though. Love can extend the floor, shoot the three, bring in double-digit boards, and has loads of playoff and finals experience.
In Conclusion
It definitely will be interesting to see what moves the Bucks will pull, if any. But what will also be interesting is what moves the other teams in the East will pull. Celtics very well can land Capella, 76ers can land D. Rose, Heat can land Chris Paul or Jrue Holiday, and the other teams will look to enhance as well. So it is important the Bucks make some kind of move. 2020 June basketball awaits for them.
Follow me on Twitter @ali6manutd and follow us at @OTHWisconsin for more great content!
Also, be sure to check out the Overtime Heroics Forums page to join in on the discussion.
Head over to our shop if you are interested in purchasing some Overtime Heroics gear.