The Bucks Won With Defense
The ever-so-famous quote by coach Bear Bryant that goes, "Defense wins championships" rang true throughout Milwaukee's theatric path to the Larry O' Brian this past season. It's important the Bucks continue taking pride in their defense and make decisions on the trade block that reflect their values.
Brook Lopez had a great season in 2020. He was a solid defender in the post, averaging 1.5 blocks per game. However, due to his age, his performance will likely decline soon.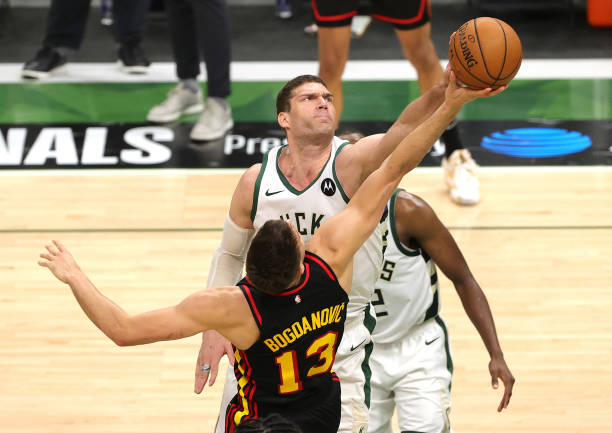 Lopez's Age Does Not Align Well With The Bucks
The Bucks are a relatively young squad, and to create a dynasty, they need every piece to have decent longevity.
Brook Lopez is 33 years old. As a big man, he will certainly start to decrease in athletic performance in the coming years. The center position for the Bucks is very important. With a good center, effective mismatches are made due to Giannis's versatile play style whilst being a 7-footer.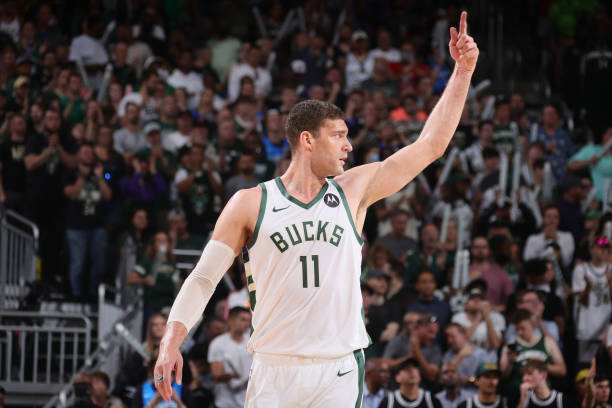 Jusuf

 

Nurkic

 Could Be A Perfect Replacement
In the 2018-19 season, Nurkic was off to an extremely impressive start. Unfortunately, it ended terribly with a broken leg suffered against the Nets. This caused him to miss the entire 2019-20 season.
When Nurkic returned in 2020-21, he just wasn't himself. He averaged only 11.5 points and nine rebounds. Despite that, Nurkic could – and likely should – start feeling comfortable again and become the player he once was. Though he had an off-year last season, he developed greatly as a passer and defender. His solid defensive presence, decent three-point shooting, and developing passing IQ is a great replacement for Lopez if he is shipped off.
Nurkic

 Is Not Happy With His Role In Portland
According to Michael Scotto from SportsHype, Nurkic voiced that he is not happy with his role in Portland. He is being paid $12 million partially guaranteed. This is less than Lopez's contract of about $13 million. Trailblazers' star Damian Lillard has been outspoken about his need for the team to figure something out that will help the them in the long run. Conveniently, Nurkic already has one foot out the door.
Potential Trade Offerings
It would be surprising if the Blazers were confident that 33-year-old Brook Lopez could fill the shoes of Jusuf Nurkic. The Bucks may need to give up a younger player, role player, or draft picks with potential in the trade to satisfy both sides.
Jordan Nwora has made an image for himself through summer league. Using the young forward as a piece of the trade could be a fair deal. Overall, the Bucks will need to make sacrifices if they wish to acquire Nurkic, a player with great potential and a style that meshes well with the organization.
For More Wisconsin Sports Content:
Follow me on Twitter @JonahJSports and follow us @WiSportsHeroics for more great content. To read more of our articles and keep up to date on the latest in Wisconsin sports, click here!