The Packers currently on their 90-man roster are stacked with some talent. They are deep at a number of position groups on the team. There will be a lot of competitions to watch when training camp starts in a couple of months. Here are the ones to watch for the Packers.
Wide Receiver- Which Receiver Will Step Up?
The spots outside of Davante Adams are wide open at wide receiver. There is no true number two wide receiver in the group. Yet, it is not needed in this offense. There will be competition for playing time at this position group as each player brings something to the Packers offense. Unlike last year, there will be a lot of bodies in the wide receiver room. Who will stand out? We will see this season.
Cornerback- There Is A Lot of Talent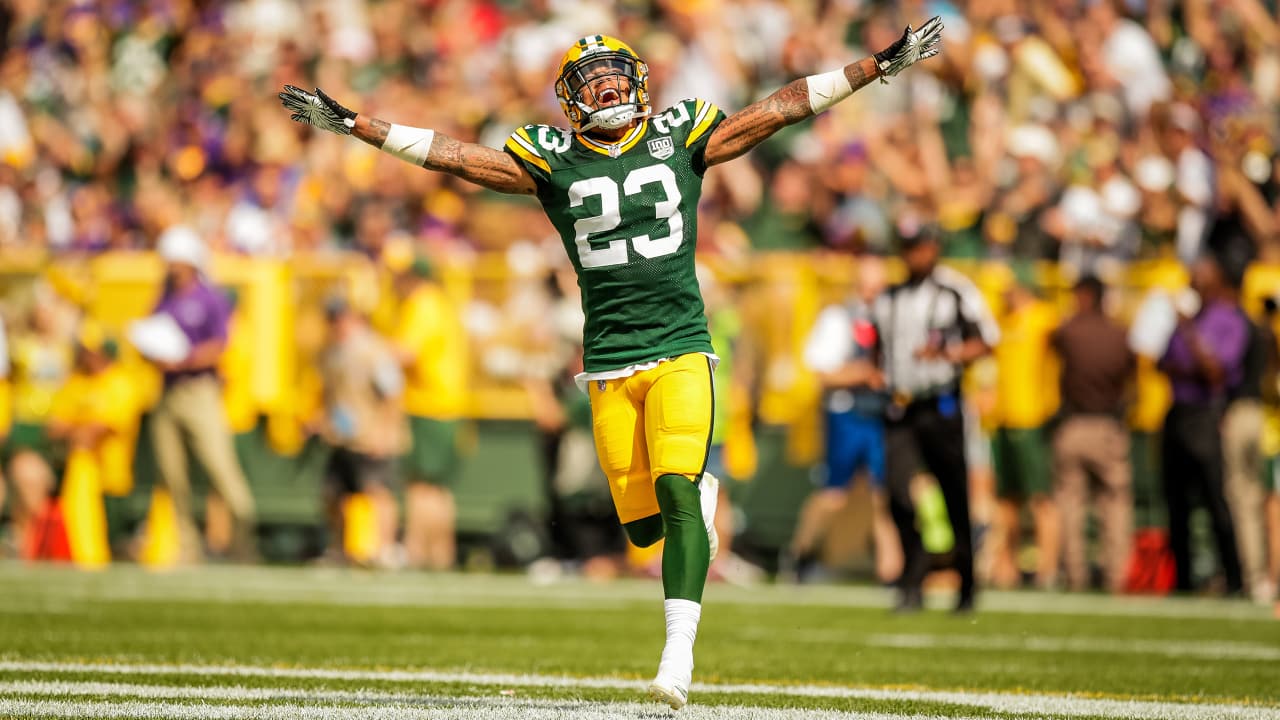 The Packers have a shut down corner in Jaire Alexander. He is the future of the Packers defense. On the other hand, after him is really unclear. Kevin King and Eric Stokes will compete for playing time on the outside. Both might be on the field to move Jaire around the defense. The starting slot position is Chandon Sullivan's spot to lose. He will have some competition behind him with Kadar Hollman and rookie Shemar-Jean Charles. This is the most talented cornerback they have had in years. There are a number of spots open for the Packers at corner and it will be interesting to see who will standout this year.
Defensive Line- Who Will Be the Final Piece Upfront?
The person who really needs help on the Packers is Kenny Clark. Clark has been in need of some help upfront next to him for some time.  Kingsley Keke most likely will be the guy. Newly drafted rookie Tedarrell Slaton could also be the guy next to Clark. Anthony Rush is someone that can surprise everyone this year. Dean Lowry and Tyler Lancaster are more depth pieces and bodies that should not see the field a lot. This group is definitely more deep then last year. Who will be the guy to help the defensive line take that next step?
Offensive Line- Right Guard Is Wide Open
The only spot that is really up for grabs on the Packers offensive line is right guard. Lucas Patrick is a decent player, but his play down the stretch was not good, especially in the NFC Championship game. The Packers went heavy on offensive linemen this year in the draft. So far in OTA's, there has been a lot of rotation at right guard. Patrick might be the guy there for now. There are players such as Jon Runyan, Simon Stepaniak, and even rookie Royce Newman can take the starting job away from him. There are a number of guys are candidates for the right starting spot at right guard. It will be interesting who becomes the starter this season.
[pickup_prop id="7227″]
Follow for More
Follow me @CarlosS29143608 and follow us @WiSportsHeorics for more content. Check out our merch page. Use the promo code WISCO at the checkout for 1$ off! To keep up on all of your favorite sports Wisconsin click here!