For a large portion of this season, the MVP race has been considered to be a three-man one. Nikola Jokic, last year's MVP, leads the NBA in PER again. Joel Embiid of the Philadelphia 76ers, too, has been a media favorite for most of the season. Giannis Antetokounmpo, a two-time MVP winner and the reigning Finals MVP, as been considered a distant third, if that. In the latest NBA.com poll of MVP voters, Giannis still has not taken over their top spot, despite his latest heroics.
https://t.co/wWGNmWnCY9's updated MVP Ladder:

1. Nikola Jokic
2. Giannis Antetokounmpo
3. Joel Embiid
4. Jayson Tatum
5. Devin Booker
6. Luka Doncic
7. DeMar DeRozan
8. Ja Morant
9. Kevin Durant
10. Karl-Anthony Towns

— NBACentral (@TheNBACentral) April 1, 2022
Giannis Antetokounmpo on the MVP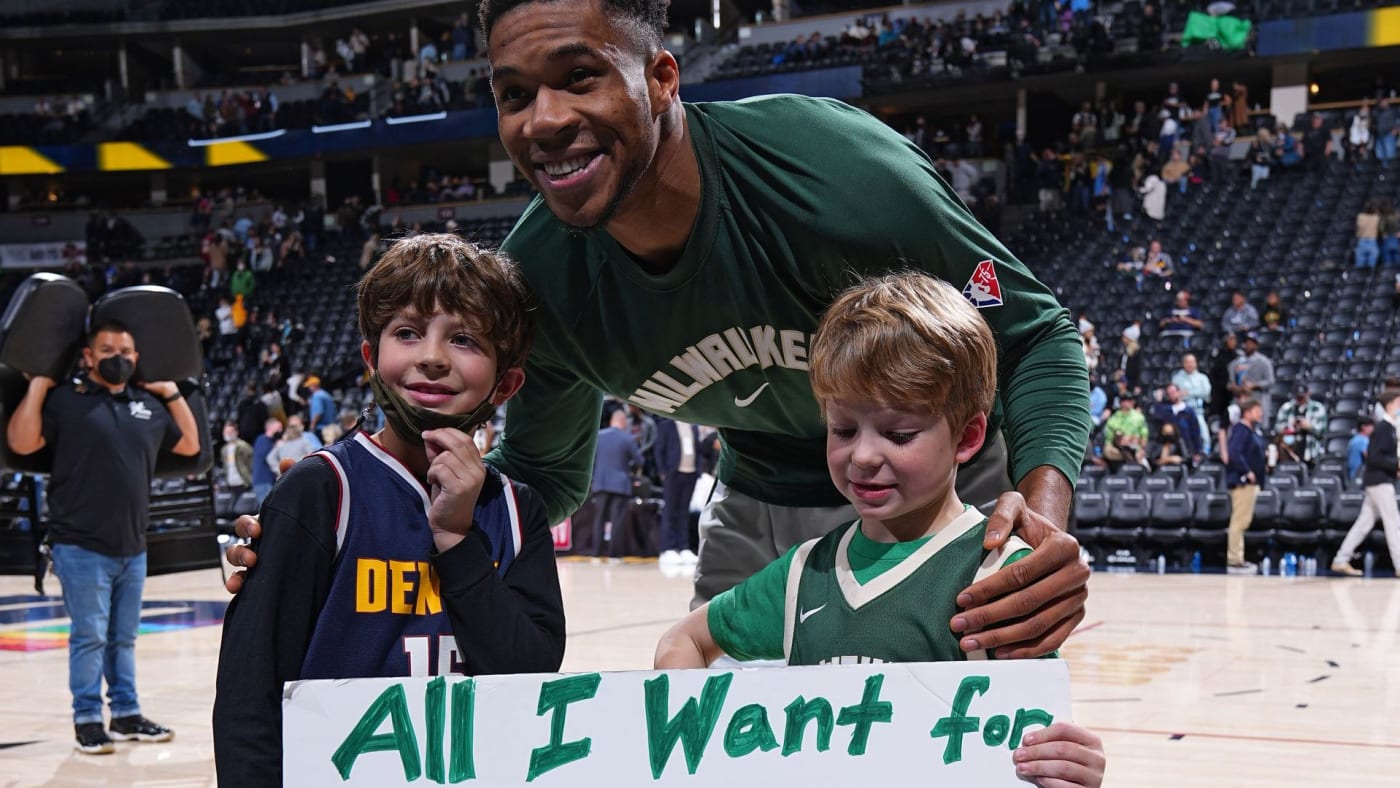 The truth of the matter is, Bucks fans probably worry more about him winning the MVP than he does. In a conversation with The Athletic, Giannis had this to say about the MVP Award:
"Oh, hell no. I've done it. I've done it. I'm OK. I'm OK with myself. You know, I don't have social media on my phone. Like I cannot follow it."
"I want another championship. You know, like, the joy that I felt when I won the MVP was unbelievable. I was with my family. I wish my (late) Dad was there. That was an unbelievable feeling. Grateful. But the joy that I felt when I won a championship, there's no comparing. There's no comparing (an MVP) to the joy of being on the bus and seeing 200,000 people celebrating — White, Black, Hispanic, or whatever the case may be. Everybody was celebrating, and you're giving everybody that joy."
Should Giannis Be the MVP?
Of course Giannis doesn't care about winning another MVP. He is far too unselfish and team-oriented for that. However, the question of whether or not he is deserving of another MVP award is still one that fans and analysts can continue to debate.
[pickup_prop id="8174″]
The fact of the matter is this: Giannis is now tied for the lead in scoring this season. He is also a favorite to win Defensive Player of the Year. He even has convinced Antoine Walker, one of his biggest critics from First Things First:
"I have to apologize to 2 people. First @getnickwright, you were 100% right — Giannis is the MVP. Second, Giannis. What Giannis did vs. the Nets was a statement game. He's unbelievable, he's the best player in the league & it's not even close." — @WalkerAntoine8 pic.twitter.com/WSIW7g3BJk

— First Things First (@FTFonFS1) April 1, 2022
For More Great Wisconsin Sports Content
Follow me on Twitter at @theotherRobin19 and follow us @WiSportsHeroics for more great content. To read more of our articles and keep up to date on the latest in Wisconsin sports, click here! Also, check out our merch store for some amazing WSH merchandise!