On his baseball podcast, former Major League player Trevor Plouffe spent some time talking about the Milwaukee Brewers.  Citing some unnamed sources, he said that the Brewers are looking to make a huge addition at the trade deadline.
"The BrewCrew is going to make additions. And a BIG addition. I got little birdies telling me all sorts of stuff. I can't talk about it yet. But the BrewCrew, their looking for a World Series. They don't care about the Division."

-Trevor Plouffe on the Talkin' Baseball Pod👀

— Pitchers⚾️ & Pitchers🍺 (@BrewersOfMKE) July 19, 2021
Now, these are just rumors.  However, with so many teams willing to sell at the deadline, it is more than probable that the Brewers will be adding a major piece on or before July 30.
What Are the Brewers' Areas of Need?
Offense
With the acquisition of Willy Adames in late May, the Brewers have shored up most of their infield spots.  The Adames trade was made due to the defensive struggles of Luis Urias at the position.  Since the deal, though, Urias has flourished as a third baseman.  Additionally, Adames has thrived with the Brewers, even earning NL Player of the Week honors this past week.
[pickup_prop id="8962″]
With Kolton Wong returning from IL, the second base position has been solidified as well.  Jace Peterson, the super utility on-base specialist, adds depth to the position.  That leaves first base as the only spot with a question mark.  Rowdy Tellez was acquired when Daniel Vogelbach went on IL, but has not impressed in his limited starts.  Peterson has been seeing some playing time there due to concerns over Tellez's lack of production.
Omar Narvaez is an All-Star catcher, and Manny Pina is as solid a backup as there is in baseball.  In the outfield, Christian Yelich is showing signs of life, and Avisail Garcia leads the team in home runs and RBI.  Lorenzo Cain is coming back from IL soon, but concerns about his health may still remain.  Jackie Bradley Jr. has been disappointing at the plate, but has provided as good of defense as anyone could ask from a Gold Glove outfielder.  Still, adding another outfield bat may not be out of the realm of possibilities.
Pitching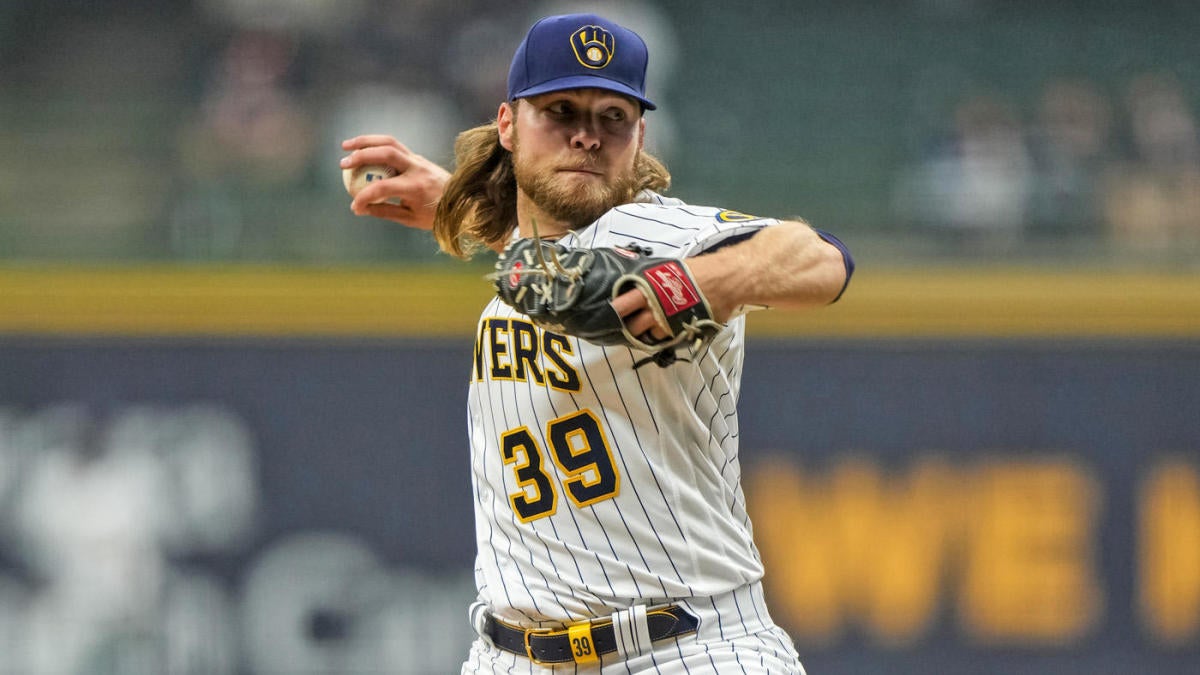 The Brewers sent three of their starting pitchers to the All-Star Game.  Brandon Woodruff was selected for the second time, while Freddy Peralta and Corbin Burnes were all first-time selections.  After them, though, the Brewers' rotation has been shaky.  Perhaps another arm to go with the three All-Stars is in the cards.
[pickup_prop id="6569″]
Josh Hader, too, was selected to the All-Star game.  Beyond him, the Brewers have had decent relief pitchers, but none that have commanded as much respect and fear as in the past.  Devin Williams is now on IL, but has not been the pitcher he was last year when he won NL Rookie and Reliever of the Year.  The Brewers could certainly add another bullpen arm to make a push for the World Series.
Trade Candidates
For more information on who the Brewers could trade for and who they would be willing to deal (or not), check out these pieces from the Wisconsin Sports Heroics Brewers' staff:
[pickup_prop id="9660″]
For More Great Wisconsin Sports Content
Follow me on Twitter at @theotherAdams14 and follow us @WiscoHeroics1 for more great content. Check out our merch page here and use promo code Wisco at check out for $1 off! To read more of our articles and keep up to date on the latest in Wisconsin sports, click here!