The Green Bay Packers barely escape out of Baltimore with a 31-30 victory and earn their third consecutive NFC North division title. Rodgers tied Brett Favre's passing touchdown record, Green Bay clinched a playoff spot, and has a comfortable lead in keeping the NFC's #1 seed. They'll travel back home to face the Cleveland Browns in Lambeau Field on Christmas. Each week, PFF (Pro Football Focus) grades a player's performance as we look at some of the top performers in week 15.
Marcedes Lewis: 89.9 (Elite)
Big Dog has been significantly involved in the offense the past couple weeks, earning 91 yards on seven receptions. Since Robert Tonyan tore his ACL in week 8, Lewis' snap count has increased the past seven weeks. In addition, This is Lewis' second consecutive elite PFF grade as he earned a 92.9 against the Chicago. This season, when lined up as the starting right side tight end, Lewis averages a 71.6 PFF grade. However, when lined up on the left side, Lewis only averages a 56.1 PFF grade. He'll look to be involved, along with Josiah Deguara, in this offense as the starting tight end the last three games of the season, especially in play action.
Tyler Davis: 89.7 (Elite)
Davis, a sixth round pick from the 2020 NFL draft, played a career high 19 snaps this week against Baltimore. He caught one pass for 22 yards. Rodgers found Davis on a seam route from the slot on 2nd and 7, while trying to avoid a corner blitz from Anthony Averett. Davis is third on tight end position depth chart behind Josiah Deguara and Marcedes Lewis.
Eric Stokes: 88.3 (Elite)
Stokes earned a career high 88.3 PFF grade, and only allowed 35 receiving yards. He defended one pass, earned seven tackles, and allowed a 82.9 NFL passer rating when targeted. Stokes covered Marquise Brown most of the night, Baltimore's best wide receiver, who ended with just six catches for 28 yards. Stokes has been playing lights out these past few weeks when being called upon. He's only allowed a 54.9 NFL passer rating when targeted. In addition, Stokes totaled two passes defended, twelve tackles, and averages a 75.6 PFF grade. He continues to prove his first round draft capital each week.
Marquez Valdes-Scantling: 84.7 (High Quality)
It was obvious that Rodgers has been trying to get MVS involved in the offense these past few weeks. This week, Valdes-Scantling earned his third touchdown of the season and easily his best PFF grade of the season. He ended the night with five catches, for 98 receiving yards and one touchdown. Valdes-Scantling is easily the field stretching option for Green Bay as he's ADOT (average depth of target) is 19.0 yards this season. In the last four games, MVS has caught 16 of 26 targets, for 291 receiving yards and two touchdowns.
Tyler Lancaster: 81.1 (High Quality)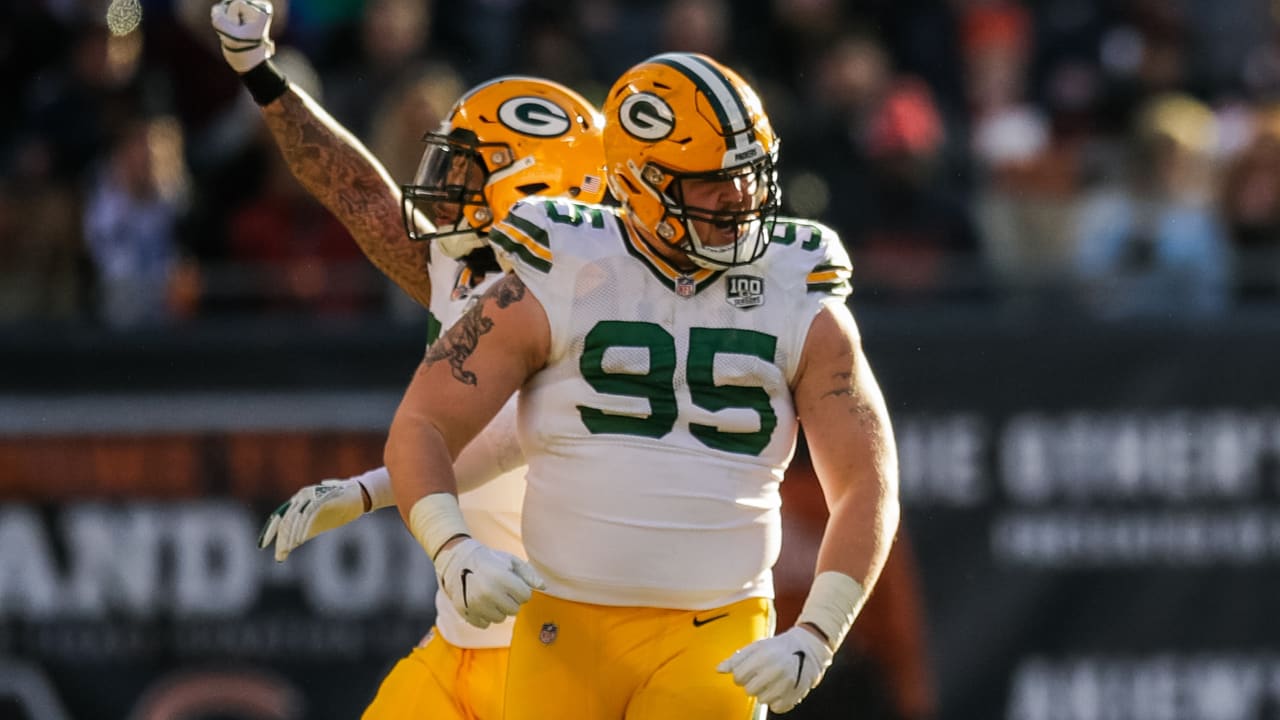 With Kenny Clark on the reserve/Covid-19 list, Lancaster stepped up big for the defensive line and earned his highest PFF grade of the season. He had two total pressures, four total tackles, with three defensive stops. Lancaster only has four total pressures this season, but he has eighteen total tackles with thirteen defensive stops. He provides great depth behind Kenny Clark and Dean Lowry.
Aaron Rodgers: 79.2 (Above Average)
Rodgers has been playing at a MVP caliber level these last few weeks. Since week eleven, he's thrown for 1,301 passing yards, thirteen touchdowns, and zero interceptions on only 103 completions. As mentioned before, he tied Brett Favre's franchise passing touchdown record with 442 touchdowns. In addition, Rodgers is averaging a 67.8 completion percentage, and leads the league with a 110.4 passer rating. He has a chance to earn the MVP in back to back seasons, the fourth in his career.
Honorable Mention- De'Vondre Campbell: 67.6 (Above Average)
Campbell didn't earn a significantly high grade this week, but his play has not gone unnoticed. In the past two weeks, Campbell earned 26 tackles, two quarterback pressures, and one sack. He's the 2nd best graded linebacker in the NFL this season through 14 games, and leads Green Bay with 125 total tackles. He has a 82.9 overall defensive PFF grade, along with a 82.1 run defense PFF grade.
Want More Great Packers Content?
Follow me on Twitter at @PackerEddy_FF and follow us @WiSportsHeroics for more great content. To read more of our articles and keep up to date on the latest in Wisconsin sports, click here!