Christian Watson certainly has some high expectations on his shoulders this season. Not only is he the Packers' highest drafted wide receiver since Javon Walker in 2002, he is going to help replace the production of Davante Adams. It appears that Tipico Sportsbook thinks he will be up to the task.
Only Four Rookies Have Better Odds to Win than Christian Watson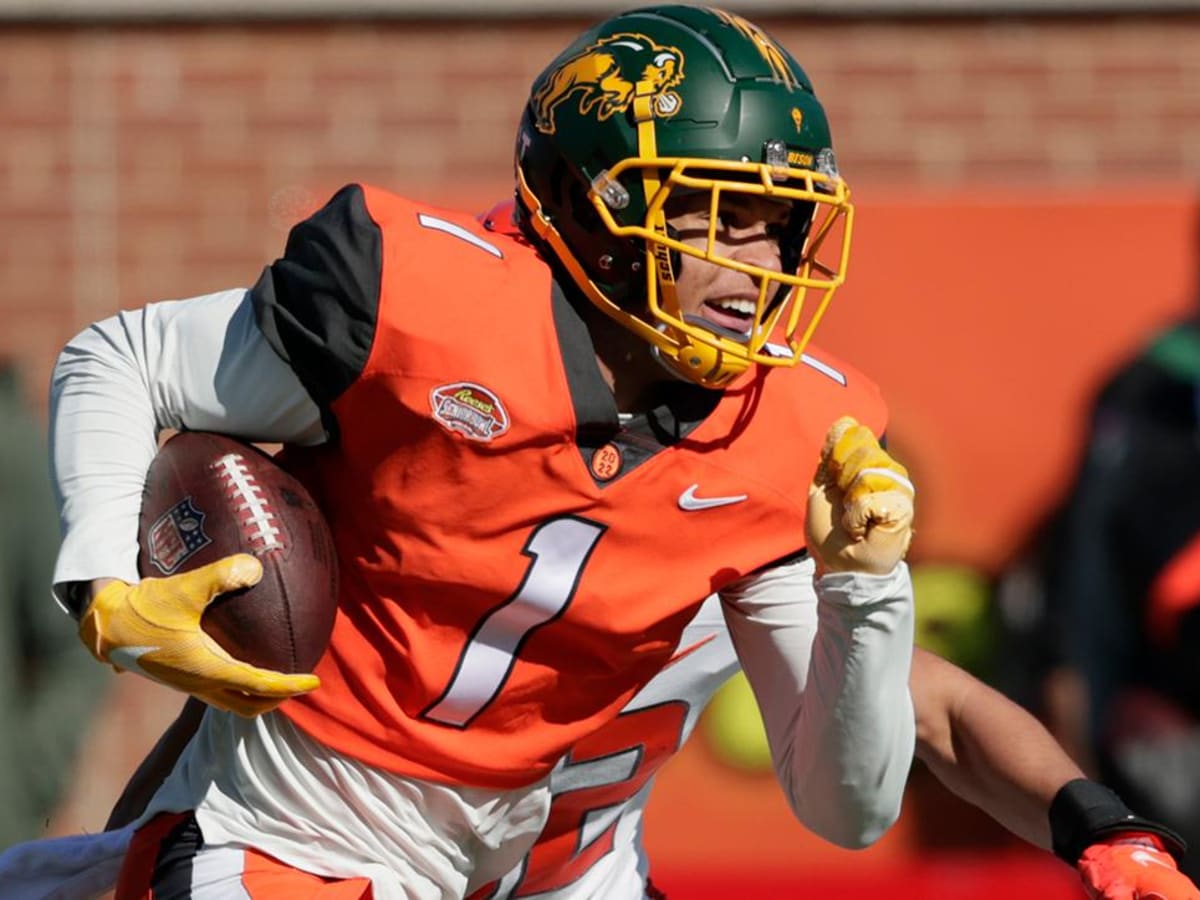 According to Tipico Sportsbooks, Christian Watson is +900 to win the Offensive Rookie of the Year Award. These are the fifth best odds to win the award among offensive rookies. The rest of the top four are as follows:
Pittsburgh Steelers QB Kenny Pickett: +500
Atlanta Falcons WR Drake London: +700
Tennessee Titans WR Treylon Burkes: +700
New York Jets RB: Breece Hall: +750
Wide Receivers Do Not Win Offensive Rookie of the Year Very Often
The Offensive Rookie of the Year Award was started in 1967, with Detroit Lions running back Mel Farr winning the inaugural award. Since then, a wide receiver has won the award just 10 times. Below is a list of wide receivers who have won the award:
Earl McCullouch- Detroit Lions (1968)
Sammy White- Minnesota Vikings (1976)
Louis Lipps: Pittsburgh Steelers (1984)
Eddie Brown: Cincinnati Bengals (1985)
Carl Pickens: Cincinnati Bengals (1992)
Randy Moss: Minnesota Vikings (1998)
Anquan Boldin: Arizona Cardinals (2003)
Percy Harvin: Minnesota Vikings (2009)
Odell Beckham Jr.: New York Giants (2014)
Ja'Marr Chase: Cincinnati Bengals (2021)
Only Two Green Bay Packers Have Won Offensive Player of the Year
If Christian Watson does end up winning Offensive Player of the Year, he will be just the third Packers player to do so. The first was John Brockington in 1971. In his rookie season, Brockington rushed for 1,105 yards and four touchdowns. He was also named a First-Team All-Pro and to the Pro Bowl.
The second Packers player to win the Offensive Player of the Year Award was Eddie Lacy in 2013. In his rookie season, Lacy rushed for 1,178 yards and 11 touchdowns. He was named Second-Team All-Pro and made his only career Pro Bowl.
For More Great Wisconsin Sports Content
Follow me on Twitter at @theotherRobin19 and follow us @WiSportsHeroics for more great content. To read more of our articles and keep up to date on the latest in Wisconsin sports, click here! Also, check out our merch store for some amazing WSH merchandise!