The Packers head into free agency with some big decisions to make on some free agents to whether re-sign or release. Some big names on this list were heavily active for the Packers this season, including Aaron Jones and Kevin King. To read about the first half of this list, please click here. This time, we break down part two of the list. They already released middle linebacker Christian Kirksey and offensive tackle Rick Wagner to make some cap space. More cap casualties will be made before free agency in March, but some of their free agents should be re-signed. These next two months should be very interesting.
Lane Taylor, G
Taylor was almost a non factor this season, as he played a total of 65 offensive snaps, all at the right guard position. However, in those 65 snaps he did not allow any sacks or quarterback pressures. After suffering a torn biceps injury last season, the eight year veteran suffered a knee injury that required season ending surgery in week 1 against the Vikings. This did give rookie lineman Jon Runyan the opportunity to play some snaps at the right guard position after playing left guard in camp.
The Packers have some restructuring to do on that offensive line, since they may lose Corey Linsley as well. In this case, they should probably sign Taylor on a one year deal to provide depth. However, after being bombarded with injuries, and with him turning 33 this November, it may be time to move on from Taylor. After impressive performances by Billy Turner and Elgton Jenkins this season, chances are one of them will take over at right guard. Also, the Packers may draft a lineman in the upcoming draft.
Kevin King, CB
King was drafted back in 2017 in the second round out of Washington, and was inconsistent each year. His best season was 2019 where he had five interceptions, 62 tackles (his most in a season), eleven pass breakups, and one fumble recovery. However, he struggled immensely this season. He only played in eleven games, played in 64.6% of defensive snaps, defended five passes, and allowed a 70.3% reception rate. Not to mention, he got blown out in coverage for two touchdowns in the Conference Championship game alone against the Buccaneers. He also combined for a mere 2nd career best 57 tackles, and had 1 fumble recovery. He was the 99th ranked cornerback out of 121 eligible players according to Pro Football Focus.
Having played the last year of his rookie contract, King did not earn an extension and should be released this offseason. The cornerback position is a high priority on the team's list to find help for Jaire Alexander on the other side. Chandon Sullivan (another free agent) may come back on an extension since he played significantly better than King this season. At age 26, King should be able to find an opportunity to play somewhere next season.
Damon "Snacks" Harrison, DT
Harrison signed a one year, $1.05M deal with the Seattle Seahawks earlier this season. After being released, the Packers claimed him off waivers and signed him to the active roster a day later. The 2016 all-pro defensive tackle provided great depth at nose tackle behind Kenny Clark. However, he only played a total of twelve snaps in week 17 against the Bears. 
The team was always interested in signing Harrison since last summer when they attempted to claim him off Seattle's practice squad. Knowing this, the team may sign him to a one year deal to provide depth and bolster their atrocious run defense. However, the 32 year old should be released, and they should draft an interior defensive lineman in the draft.
Billy Winn, DE
Winn played a majority of his snaps on special teams, and played six games this season. He was signed to the active roster on October 24th, 2020 after missing the last three seasons. He played for Denver in 2016, but injuries have kept him from playing through the 2017-2019 seasons. He ended up only totaling six tackles and two passes defended in 2020. Also, he only played 41 snaps on defense, and 37 snaps on special teams.
His career came to a halt when he suffered season-ending triceps and knee injuries, both in consecutive preseason openers.  It was an emotional moment when he was activated to the active roster prior to the week three matchup against New Orleans. It marked 1,365 days since he played his last NFL game with Denver on January 1st, 2017. Along with that, he did deal with a triceps injury this past December and landed on injured reserve. He was on a one year deal, and should be released. It was an amazing comeback story, but it's time to move on from the thirty-two year old.
Montravius Adams, DE
Adams was drafted in the third round back in 2017. In four years, he's only started in 3 of 45 career games, posted 44 combined tackles, 1.5 sacks, and defended 3 passes. He played in only eight games this season and totaled eleven tackles with just two for loss. His talent is great without question, but keeps getting outshined by Dean Lowry, Kingsley Keke, and Tyler Lancaster. Unfortunately, he didn't receive much playing time, topped 44% of snaps in only two games, and played 130 snaps total on defense. Adams also landed on injured reserve with a toe injury back in November.
Playing in a contract year, he unfortunately did not make a case for an extension. Part of that was being placed on injured reserve in November with the toe injury he sustained during training camp. On the other hand, he did earn himself the defense's second highest player grade against the run according to Pro Football Focus, behind only Kenny Clark. It's tough to see any player's contract year end due to injury, but chances are Adams played his last game in green bay. He was third in the rotation at some positions, and the twenty-five year old should be released.
Will Redmond, FS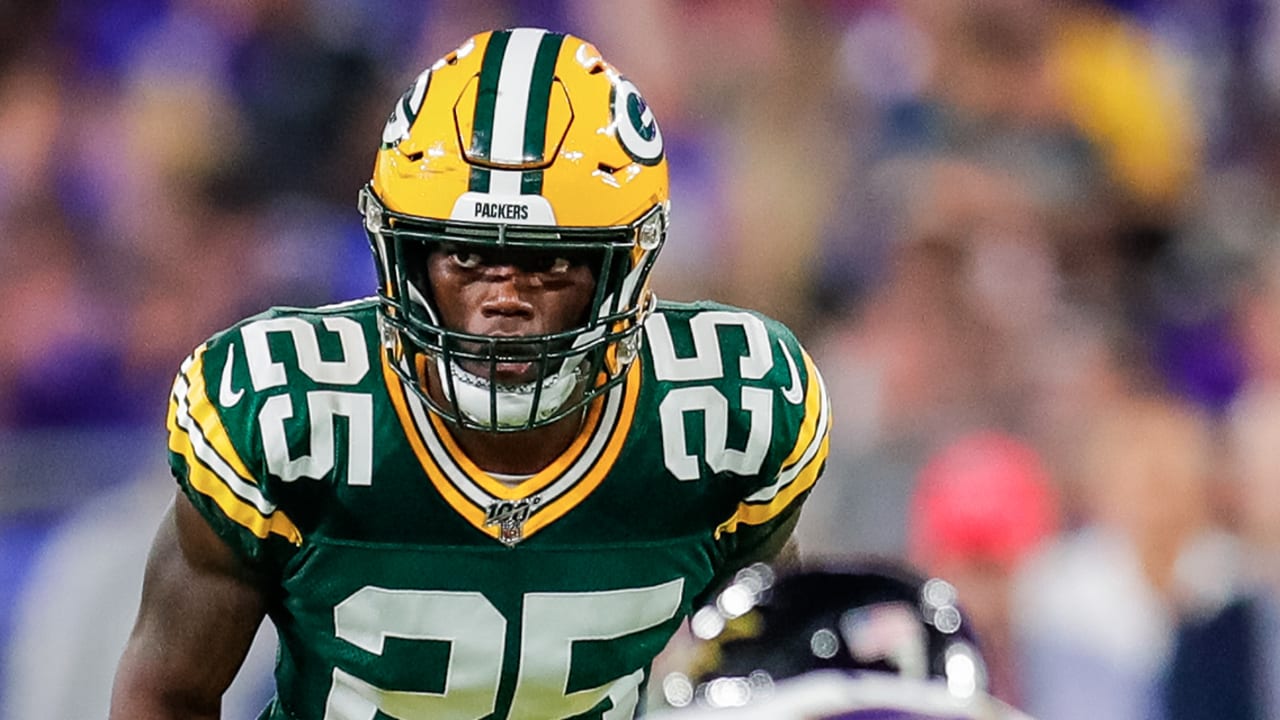 Redmond started his career by battling injuries, but has gotten off to a great start recently in green bay. In the past two seasons, he played in thirteen games each year, made 64 combined tackles, had two quarterback hits, and defended two passes. While playing behind Amos on the depth chart, he did play 33% of defensive snaps, and 55% of special teams snaps in 2020.
His future is dependent upon what the team does with fellow safety free agent Raven Greene. To read up on Raven Greene, click here. The team may choose to only bring back one of them, with it most likely being Redmond. He has the talent, and more experience in the system. He's proven he can line up anywhere on the field, and is a good backup to Amos and Savage.
Parry Nickerson, CB
Nickerson was drafted by the New York Jets back in 2018 and played a full rookie season. He produced 21 combined tackles, and one pass defended. Since then, he's played in only five games the past two seasons combined. He signed a one year deal with the Packers in September 2020, but landed on injured reserve in October with a hamstring injury. There's still time for the 26 year old to develop his game and stay healthy. On the other hand, the packers are most likely going to draft a cornerback within their top two picks in this year's draft. His status will be something to monitor as he looks to get healthier in an attempt to actually a full season. For now, Nickerson should be released.
Allen Lazard, WR
Lazard made a name for himself these past two seasons. After just playing one game in 2018, he posted 68 receptions and 928 receiving yards in the last two years. He averaged thirteen yards per reception and produced three touchdowns in each season consecutively. His yards per game, yards after catch, and catch percentage have increased dramatically, and is a prime candidate for a breakout season next year. For that, the Packers need to re-sign him.
Remember back when Davante Adams wasn't "that good", and was criticized for his drops? Two seasons went by and many people were starting to question his talent. He developed his game, gained Rodgers' trust, and is now the best wide receiver in the NFL. Not saying Lazard is the next Davante Adams, but he's rapidly becoming a reliable weapon. He gained Rodgers' trust after Rodgers noticed Lazard's work ethic during practice. The 2019 week 6 game against Detroit happened, and the rest is history.
One interesting stat is just this year, 69% of Lazard's receptions resulted in first downs. The team relies on him to extend the drive, and he played 45% of the offensive snaps. He's definitely earned more playing time next season.
There's been a lot of "hype" for green bay to draft a wide receiver, or sign one during free agency. That shouldn't stop Lazard from becoming one of Rodgers' top options, and has earned himself an extension. The team should look into releasing Equanimous St. Brown, Malik Taylor, and/or Tyler Ervin to make room in the receiving core.
Aaron Jones, RB
Aaron Jones has been one of the main focal points in this Packers offense the past few seasons. In fact, since being drafted in 2017, he's rushed for 2,916 yards, and averaged 5.1 yards per carry. Along with that, he has 1,035 receiving yards and 43 total touchdowns. Being a part of a committee hasn't stopped Jones from showing off his talent. He's averaged 78 rushing yards per game this season on just fourteen attempts per game. That's a ten yard increase from last year where he rushed for over 1,000 yards and a league high 16 touchdowns. 
Just like the other running backs in his class, Jones has earned his own extension. The fifth rounder has secured a suggested market value of $15 million per year. The team may sign him on a franchise tag, until they figure out the cap situation. However, Jones will most likely be playing for another team next season. So far, it's been rumored that the Miami Dolphins and Jones have mutual interest. It'd be nice to have Jones back, but the team's well known for developing through the draft. Both running backs Aaron Jones and Jamaal Williams are set to hit free agency.
Randy Ramsey, OLB
After being released in August 2019, the Packers signed him to the practice squad the next day. The undrafted free agent out of Arkansas played twelve games and produced eleven combined tackles. He was a bigger factor on special teams where he played 48% of the snaps compared to 7% on defense. Ramsey didn't make his debut this season until week 4 against the Falcons after suffering a groin injury during training camp.
The twenty-five year old linebacker can still make a splash on this packers defense, especially after the team released Christian Kirksey. He is currently 2nd on the depth chart at outside linebacker behind Za'Darius Smith. On the other hand, with the defense heading in a new direction, he could find more playing time at inside linebacker. The second year pro should have a one year deal, or at the very least be put on the practice squad.
Tim Boyle, QB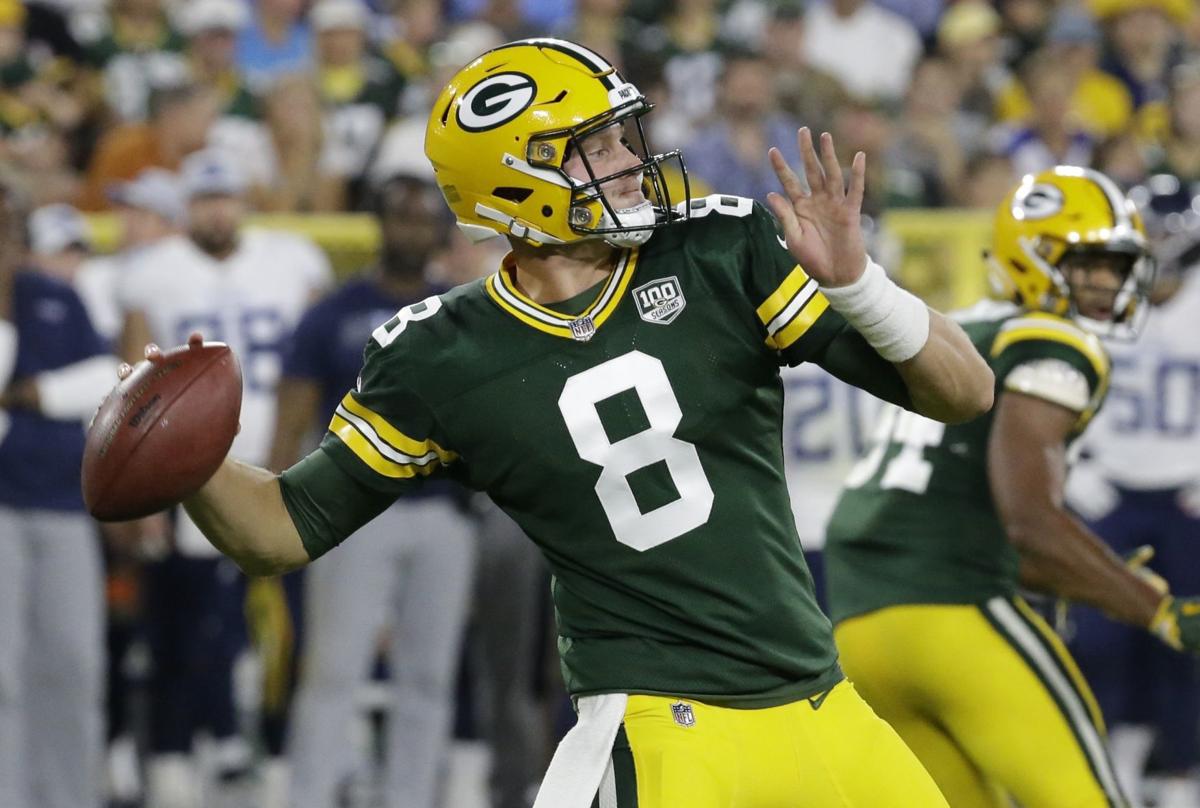 Boyle has been Rodgers' backup for three years, but has been only active for the past two. After being signed as an undrafted free agent from Eastern Kentucky in 2018, he suited up for three games in 2019. However, he was only active in week 12 against San Francisco where he completed three of four passes for fifteen yards. This season, he had one drop back total in week 6 against Tampa Bay, which resulted in a sack and fumble.
The team did trade up in last year's draft and landed Jordan Love to potentially be Rodgers' replacement. Perhaps, the coaching staff sees something in Boyle that makes them believe he's not the future for this team. Love's been in this offense for a year now, and the organization hopes to get him involved soon. He had a very fluctuant career in Utah State, but has the potential to be Rodgers' successor. It would not be surprising if the team releases Tim Boyle this offseason, and he finds playing time for a different team.
Yosh Nijman, T
Nijman was signed as an undrafted free agent in May 2019, and was activated from the physically unable to perform list in August 2020. He was active for all 16 games this season, but only played fourteen snaps. Nonetheless, these snaps were all at the left tackle position, and were all run blocking plays. With Matt Lafleur's run heavy offense, Nijman could be an answer to the offensive line woes. He's in a unique situation as he's a free agent this year but could stay in green bay.
The Packers are most likely going to lose Corey Linsley due to free agency. Furthermore, the team may be without their star left tackle David Bakhtiari at the beginning of next season. Nijman is only twenty five years old and could potentially have a bigger role come the 2021 season.
Want More Great Content?!
Follow me on Twitter at @PackerEddyFF, and follow us at @WiscoHeroics1 for more great content! To read more of our articles and keep up to date on the latest in Wisconsin sports, click here.