The Green Bay Packers have many needs to fill before the 2021 season starts.  In particular, they have holes on the defensive side of the ball.  The defense, which was the team's weakness in 2020, will look to improve under new defensive coordinator Joe Berry.  According to multiple sources, the Packers may look to fill one of their holes, inside linebacker, with familiar foe Lavonte David.
Lavonte David's Career
Lavonte David has spent his entire nine year career with the Tampa Bay Buccaneers.  The Packers got to know David all too well in 2020.  David and the Buccaneer defense blew out the Packers in Week Six and then defeated them in the NFC Title Game.  Now a Super Bowl winner, David is on the market.
Lavonte David is a one-time Pro Bowl selection and one-time First Team All Pro.  A sure tackler, David has racked up 100 or more tackles in eight out of his nine seasons.  Throughout his career, he has amassed 12 interceptions, 24 forced fumbles, 16 recovered fumbles, 24 sacks, and 1,125 tackles.
After spending the first seven years of his career as an outside linebacker, David moved to the inside in 2019.  In that role, David has been one of the best run defenders in the NFL.  This was evident in the Packers' Week Six loss to Tampa, a game in which the their running game could not get anything going.  It was evident again in the Super Bowl.  David led the Bucs' defense to victory in one of the greatest defensive performances in Super Bowl history.
How Lavonte David Would Fit on the Packers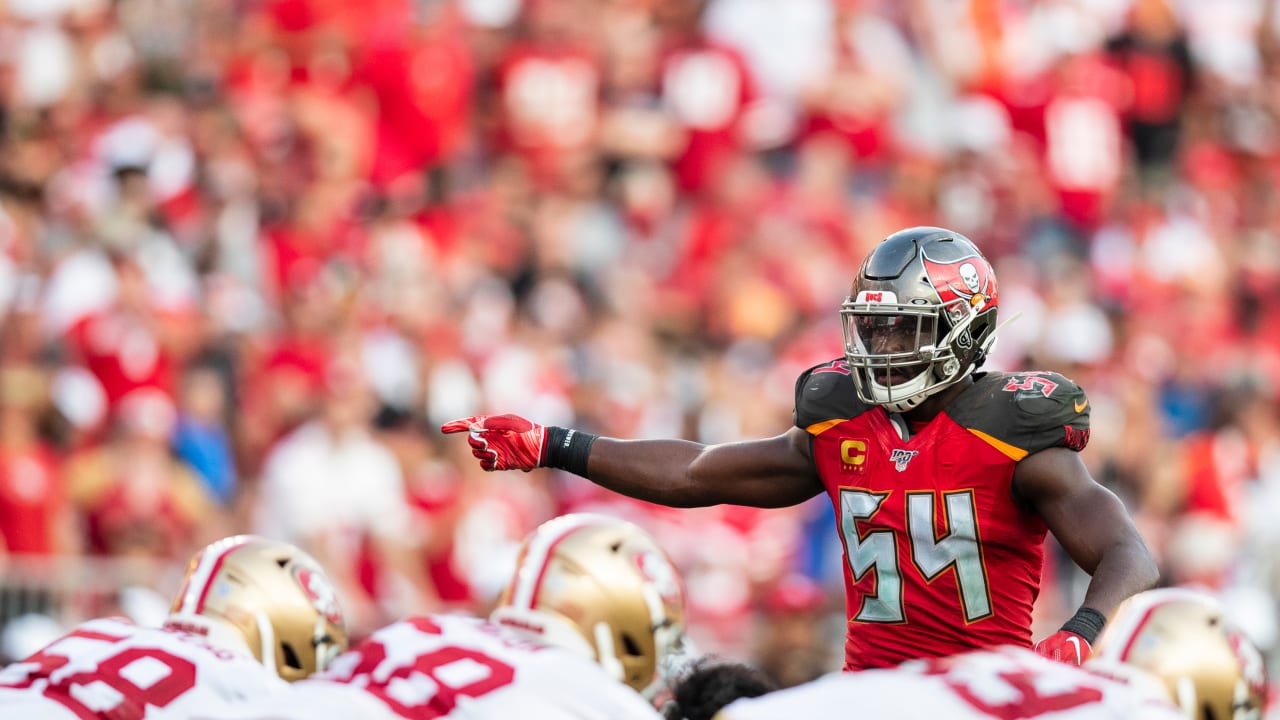 Lavonte David would be an immediate upgrade over any inside linebacker on the Packers' current roster.  He would bring leadership and experience which he can pass down to Green Bay's young core of Kamal Martin and Krys Barnes.
The Packers' run defense, a source of much frustration in 2020, would highly benefit from David's play.  As mentioned, he is a sure tackler who has amassed over 100 tackles in eight of his nine seasons.  Green Bay has struggled to tackle for what has seemed like years, and David could be a definite boost in this aspect of the game.
In terms of salary, David could be an affordable option on a short one-year deal.  The salary cap is down this year and most teams will not be able to afford large long-term contracts.  Therefore, the Packers could go all in with Lavonte David, banking on him to help make their defense a Super Bowl caliber one in 2021.
[pickup_prop id="4363″]
More Trade/Free Agent Targets
For More Great Wisconsin Sports Content
Follow me on Twitter at @theotherAdams14 and follow us @WiscoHeroics1for more great content. To read more of our articles and keep up to date on the latest in Wisconsin sports, click here!