The Green Bay Packers defeated the Los Angeles Rams on Sunday afternoon. The defense forced several turnovers, and even the special teams got in on the positive play-making forcing and recovering a fumble. While there were plenty of great performances (and not many poor ones), we decided to highlight some players who have been battling the odds and critics all season.
Three Studs
Randall Cobb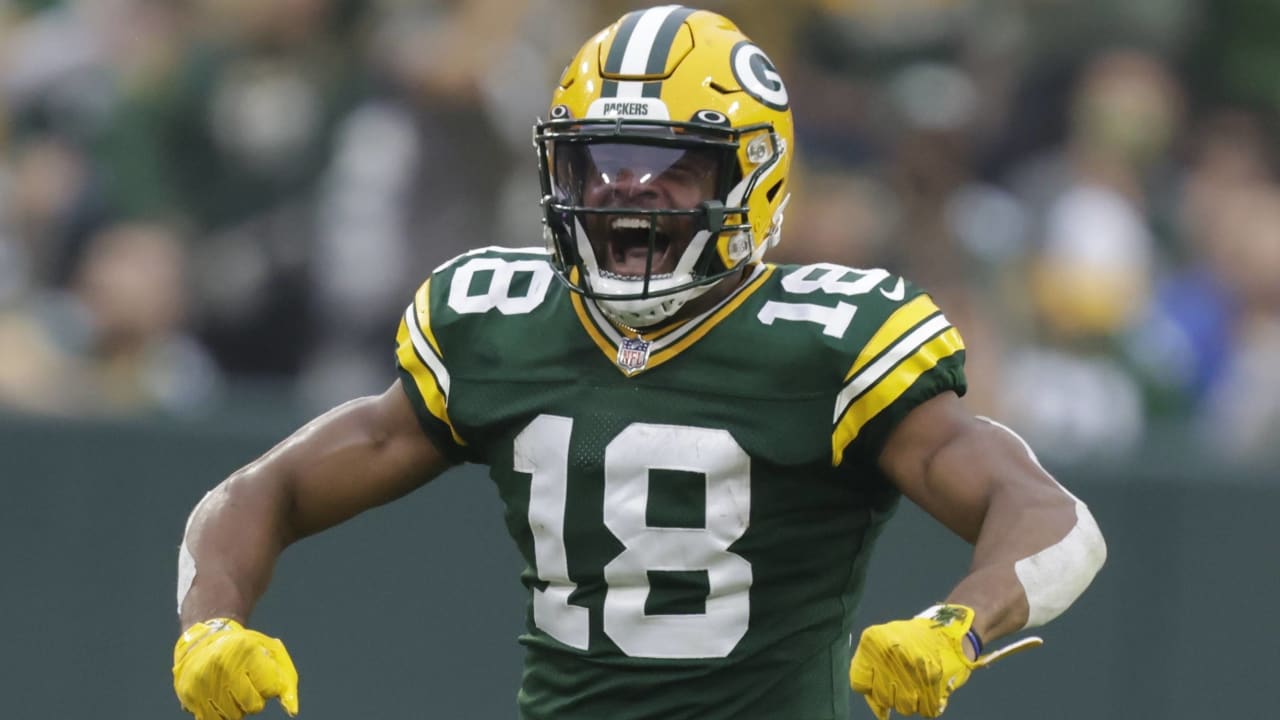 Randall Cobb may have muffed a punt, but he sure did make up for it in the receiving game. The veteran had a vintage performance with four receptions for 95 yards and a touchdown. Unfortunately, he injured his groin before halftime. He was ruled out for the rest of the game.
Rashan Gary
After missing just one game with a hyperextended elbow, Rashan Gary returned to the field in force. Despite criticism since the day he was drafted, all Gary has done is work hard. Against the Rams, he logged a sack in the first quarter which resulted in a Matthew Stafford fumble.
Aaron Rodgers
Playing on a broken toe (not COVID Toe), Rodgers led the Packers' offense in a grueling effort to put up enough points to get the win. Many times, Rodgers placed the ball where only his receivers could reach it. Other times, he threaded the needle to sneak passes in between defenders. Rodgers finished the day completing 28/45 passes for 307 yards and two touchdowns. He also ran in for a score a la the NFC Divisional Game last season. I guess some things never change.
Three Duds
Chandon Sullivan
Chandon Sullivan finds himself on the duds list for allowing the long touchdown pass in the first quarter. Rasul Douglas also allowed a long touchdown reception, but at least he had a pick six too. Sullivan has not been playing terribly this season, but he will likely see his playing time go down once Jaire Alexander returns.
Billy Turner
Blocking Aaron Donald is no easy task. Perhaps it is unfair to put Turner here. However, one particular play, he completely whiffed on a block and Donald ended up tackling Aaron Jones in the backfield. Overall, Turner did an admirable job keeping Rodgers clean. However, that play stuck out as a big mistake.
Lucas Patrick
Like Billy Turner, Lucas Patrick had a decent game overall. However, a few penalties committed by him put the Packers offense in situations where they had a lot of yardage to make up. Again, he was going against Aaron Donald, which is not easy. However, a much cleaner game is needed out of Patrick going forward.
For More Great Wisconsin Sports Content
Follow me on Twitter at @theotherAdams14 and follow us @WiSportsHeroics for more great content. To read more of our articles and keep up to date on the latest in Wisconsin sports, click here!