The Green Bay Packers are no strangers to seeing fan favorites leave. Aaron Rodgers himself listed 12 players that he believed still had more to offer the team when they were let go. Randall Cobb, one of those players, is back this season after a trade with the Houston Texans. Last postseason, the Packers brought back Tramon Williams for their final playoff push. Recently, both Cobb and Rodgers have publicly stated that they would love for Clay Matthews to be brought back this season. Brian Gutekunst, however, stated that no such talks with Matthews have place. That being said, here are three players fans would love to see return, if age and price were not an option.
Jamaal Williams- RB
Putting Jamaal Williams on this list is no slight to any of the running backs the Packers already have on their roster. Aaron Jones is a bonified star. AJ Dillon is a force in the backfield and showed what he can do when given the majority of snaps last season against Tennessee. Kylin Hill has been turning heads in training camp and Dexter Williams had a nice game against the Texans.
As many fans noted in the first televised preseason game, it was strange not seeing #30 dancing along the sidelines. Jamaal Williams always kept things loose, along with being a productive backup to Jones. Unfortunately, the Packers decided to re-sign Jones instead of Williams. With AJ Dillon, their second round pick from 2020, in the wings, Williams was forced to find a new home. Williams is now with the Detroit Lions, and has brought his fun-loving personality with him.
Formal request to mic up Jamaal Williams every day
pic.twitter.com/86oY2xZgUA

— Barstool Detroit (@BSMotorCity) August 10, 2021
It would be difficult to add Williams onto this team that is already very talented at the running back position. However, it sure would be nice to have him along for a Super Bowl run.
Sam Shields- CB
Unlike Jamaal Williams, Sam Shields is no long in the NFL. He last played with the Los Angeles Rams in 2018 at the age of 31. He played all 16 games that season, logging just one interception and deflecting four passes.
Unfortunately, a severe neck injury limited Shields to just one game in 2016 and kept him out of the entire 2017 season. Just two seasons prior, in 2014, Shields was in the Pro Bowl.
The likelihood of Sam Shields making a comeback to the NFL is slim-to-none. However, as mentioned previously, this is about who we WISH could be a part of this team regardless of age and cost. After seeing Josh Jackson allow seven receptions for 91 yards against the Texans' backups, one has to think it would be nice to have Sam Shields on this team as a great depth piece.
Clay Matthews- LB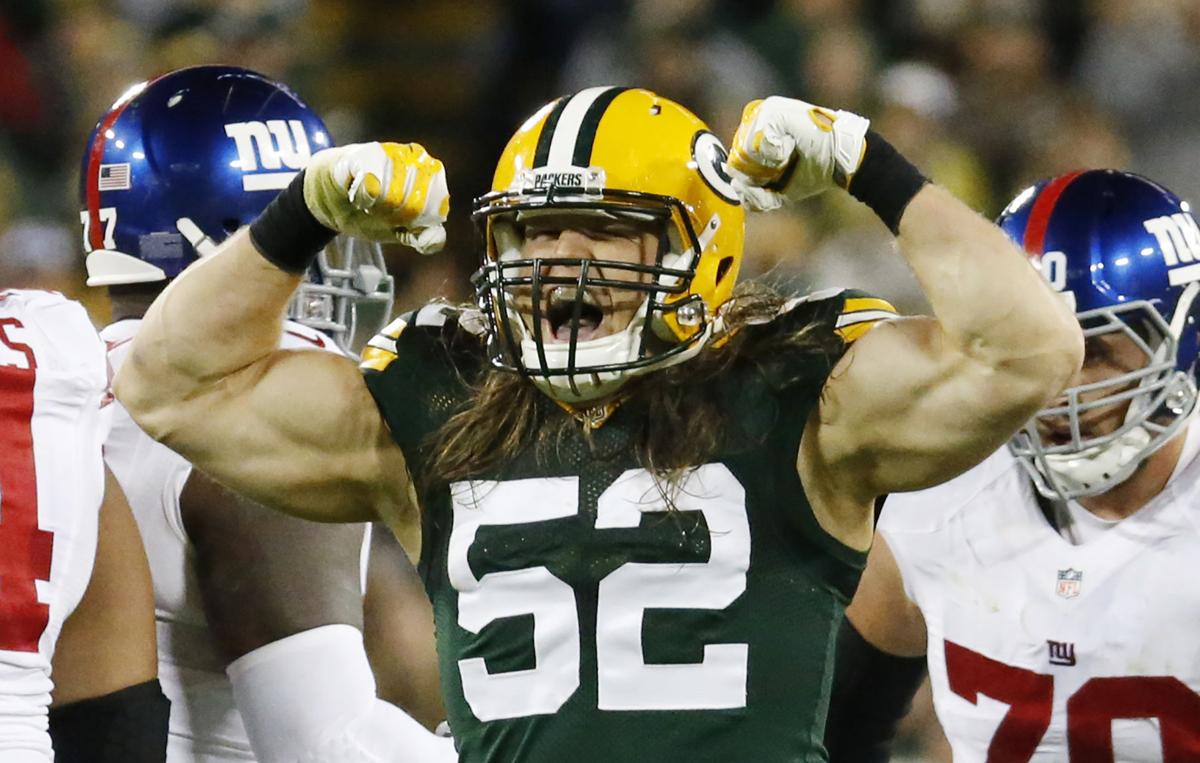 The Cobb and Rodgers' post from last week sure created quite the debate among Packers' fans on whether or not the Packers will or should bring back Clay Matthews. After all, Matthews has not played in the NFL since 2019. That year, with the Rams, he had 8.0 sacks while playing for Joe Barry, the Rams' linebackers coach and current Packers' defensive coordinator. It was the most sacks he had had in a season since 2014.
Of course, Brian Gutekunst has stated that he has not spoken to Matthews about the possibility of coming back. If he were, however, Matthews could certainly be a leader in the locker room as well as depth at inside and outside linebacker. The Packers have great edge rushers already in Za'Darius Smith, Preston Smith, and Rashan Gary. However, having Matthews as a fourth option in this defense would not be horrible.
For More Great Wisconsin Sports Content
Follow me on Twitter at @theotherAdams14 and follow us @WiscoHeroics1 for more great content. Check out our merch page here and use promo code Wisco at check out for $1 off! To read more of our articles and keep up to date on the latest in Wisconsin sports, click here!