With the Super Bowl now completed and the offseason officially beginning, it is time to do some reflecting on the Green Bay Packers' 2022 season. Trust me, this is not going to involve a four day darkness retreat. Overall, the 2022 season was a disappointment from start to finish. We saw a Green Bay team completely out of sync for most the season and just simply could not find their groove until it was almost too late. However, there was still plenty of positives to take in from what was the most frustrating season in the Matt LaFleur era. There is also more that needs to be addressed this offseason that is going to play a big factor in the 2023 season. Let's take a look at three lessons that we learned in 2022 and should be of concern in 2023:
Matt LaFleur Has Taken A Step Backwards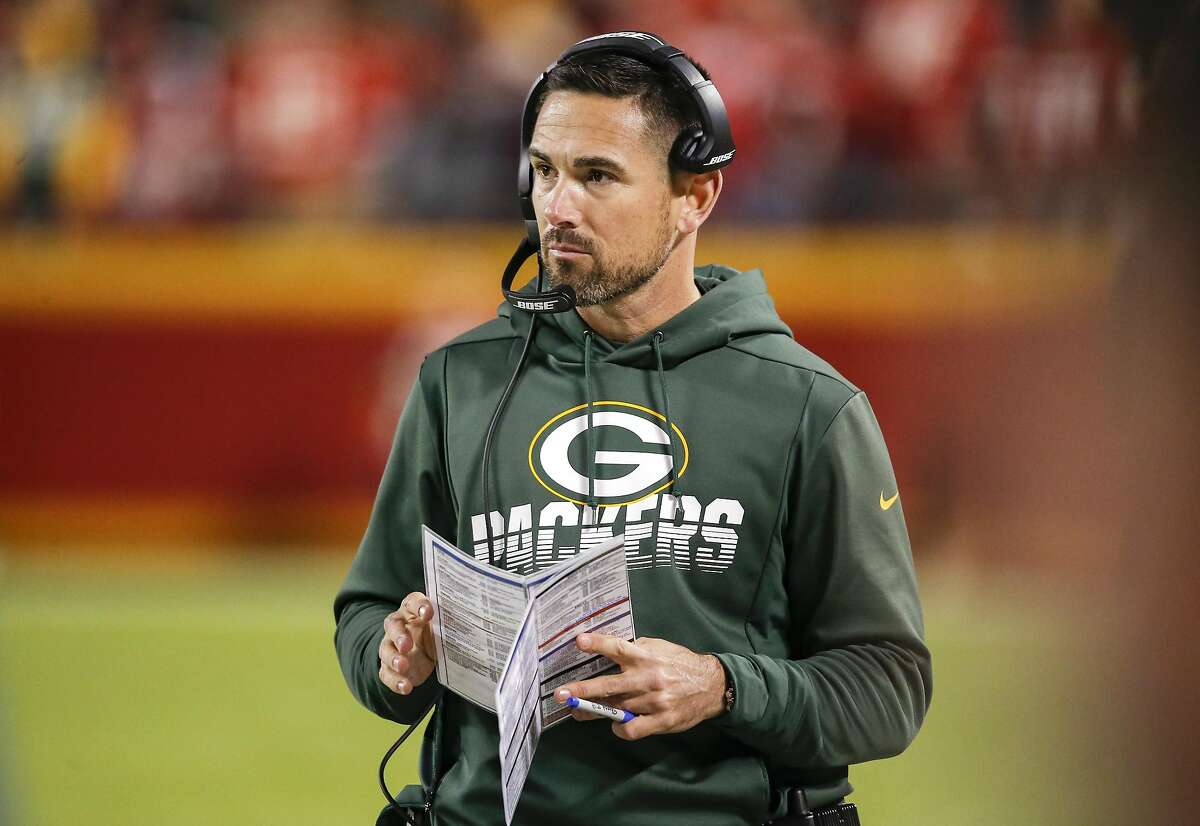 Matt LaFleur had arguably the most successful first two seasons as a head coach in NFL history. However, the 2021 and 2022 seasons saw the Packers take a dip in terms of a playoff home loss to San Francisco and now an 8-9 record. The biggest causes for concern going forward was evident this past season. Too many times we saw LaFleur not make second half adjustments on the offense. On top of that, another concern is his extremely questionable support of Joe Barry, resulting in  keeping him on the staff in 2023. There were tendencies in LaFleur's postgame press conferences to put blame on himself and other players, but none on Barry. Why is that? Barry has never had a top 20 finishing defense in his time as a defensive coordinator, so it is pretty obvious his scheme is ineffective no matter where he goes. Not seeing the need for change on a defense that undewhelmed with elite talent and dodging in-game adjustments is inexcusable for a fourth year coach and should be put on notice in 2023.
The Front Office Needs To Create A New Roster Identity
The Green Bay Packers are one of the bluebloods of the NFL. There is a reason why they are 13 time world champions. Every successful team has an identity to how they build their roster. For Green Bay, it is the 'Draft and Develop' philosophy. While this philosophy was successful pre-free agency era, it is safe to safe to say that this method has not been carried out very well the past 20 or so seasons. The only argument I can make to this is the draft selection of Aaron Rodgers. Green Bay can most certainly continue with their current identity to roster building, but it needs to improved. The best way to improve the 'Draft and Develop' philosophy is to assess the top needs in the offseason and address them the first two days of the draft. I do think that Green Bay likes to gamble too much in the draft and see what they can find on day three. The Packers also need to utilize free agency much more. The perfect example of this is the Davante Adams trade. Gutekunst did not do enough to fill this gap, and it is clearly evident. The entire front office, starting with Brian Gutekunst, need to make some big time changes on how the roster built if a rebuild is not what they want to do.
Green Bay Will Struggle To Win The NFC North
My confidence level in Aaron Rodgers coming back to Green Bay continues to keep going down as the days go on. The Packers have made it very clear since 2020 that they do not think they can win another Super Bowl with Aaron Rodgers. They also need to see what they have in Jordan Love, which is also why I do not think Rodgers will be back. The best way to put it is that Detroit and Minnesota have both caught up and surpassed Green Bay in terms of roster talent and coaching. Brian Gutekunst put the team behind in 2020 and has made little headway in recovering. Can Green Bay  get back to their dominant ways in the NFC North? I sure hope so. But, Brian Gutekunst and Matt LaFleur both have things that they need to adjust going into the 2023 season. If no progress is made by the both of them, things could look iffy and very very concerning for quite some time at 1265 Lombardi Avenue.
Follow me on Twitter @ChrisBuboltz and follow us @WiSportsHeroics for more great content! To read more of our articles and keep up to date on the latest in Wisconsin sports, click here. Also, check out our merch store for some amazing WSH merchandise!