The special teams unit is the part of the team no one talks about unless it is bad. The Packers special teams were talked about way to much last season. The hope is that the changes that have been made will move the special teams in a positive direction. The special teams have been making some waves in training camp practices. Let's take a look at the Packers special teams performance at camp.
Field Goals
Mason Crosby has been on the PUP list for all of training camp. In his absence, rookie Gabe Brkic has been filling in. He hit 5/6 field goals today all of them being 45+ in yardage. This is good to see out of the rookie from Oklahoma. Is there a true kicking competition in Green Bay? Probably not. However, while Crosby says he plans to be ready for Week 1, there is always the chance of a setback. Brkic making field goals consistently gives the Packers an option in case of emergency.
Punting
Punting is never exciting but man can it change a game. Flipping the field at a key point in the game can make a huge difference. Punting has been amazing in training camp. The Packers signed veteran punter Pat O'Donnell in free agency and he has been booming punts in training camp. His last punt of the day was a 56 yard kick with a hangtime of 4.64 seconds. He was consistently having 4 second hangtime punts with great yardage. This is exactly what you want to see as a Packers fan. With the defense the Packers will roll out this season, giving opponents a long field will make it very difficult to score. This is a key part of the Packers special teams this season.
Punt Returns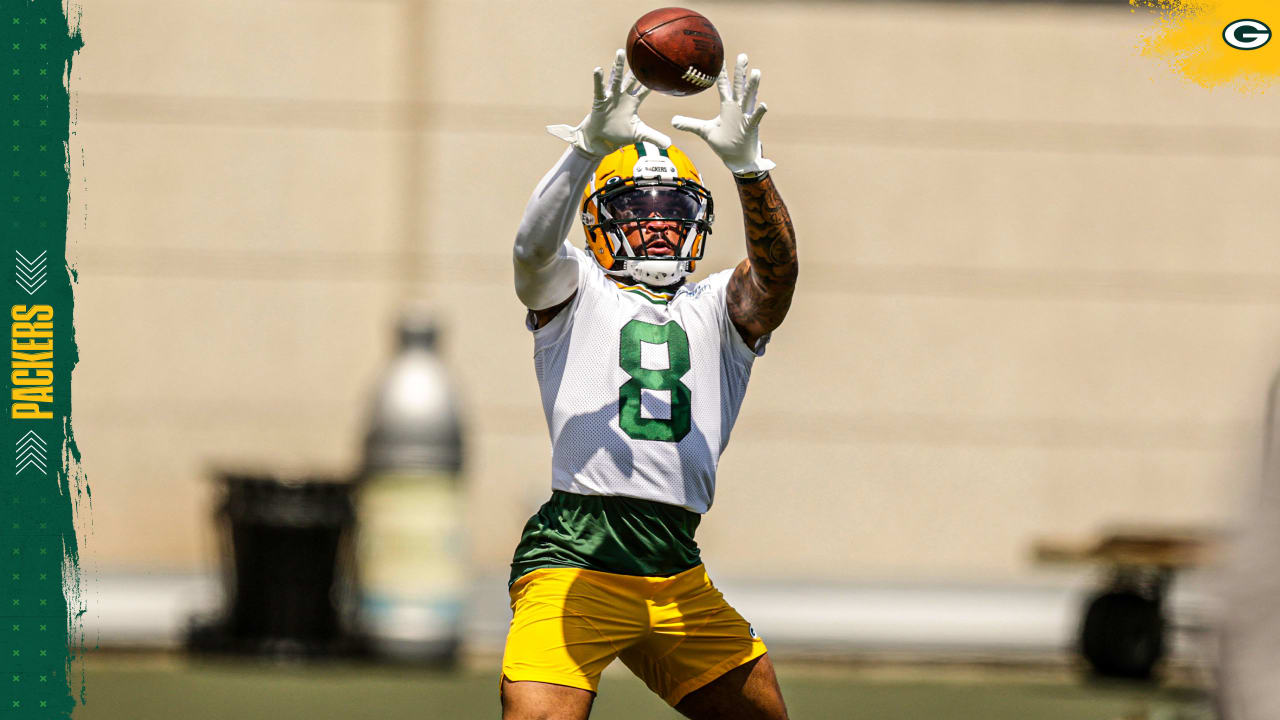 There has been a rotating cast of characters that have returned punts in training camp. Randall Cobb, Amari Rodgers, training camp standout Romeo Doubs, Ishmael Hyman, and Rico Gafford have all returned punts. A couple of moments stand out in the punt return game. Amari Rodgers was apparently fair catching too many punts for Rich Bisaccia's liking and he had some choice words for him. Rodgers responded by shooting through a gap for a big return. Bisaccia was fired up yelling "That a baby!" at Rodgers. Romeo Doubs fair caught a poor punt by O'Donnell which doesn't seem like a lot but gaining great field position for the offense is going to be key this season.
Everything seems to be trending in the right direction. Special teams are something that I am watching for this preseason. I don't know if I have ever been as excited for punting as I am this season. The Packers special teams unit will be one to keep an eye on all season.