The Green Bay Packers may have missed the playoffs, but that did not stop one former quarterback from trying to get on the field. When San Francisco 49ers quarterback Brock Purdy went down with a sprained elbow, Kurt Benkert posted the following on Twitter:
— Kurt Benkert 🧑🏽‍🚀 (@KurtBenkert) January 29, 2023
The Packers released Kurt Benkert early in the summer after signing him to a futures contract after the 2021 season. While Benkert spent most of his time pursuing other interests, he did spend a portion of the 2022 season with the San Francisco 49ers' practice squad.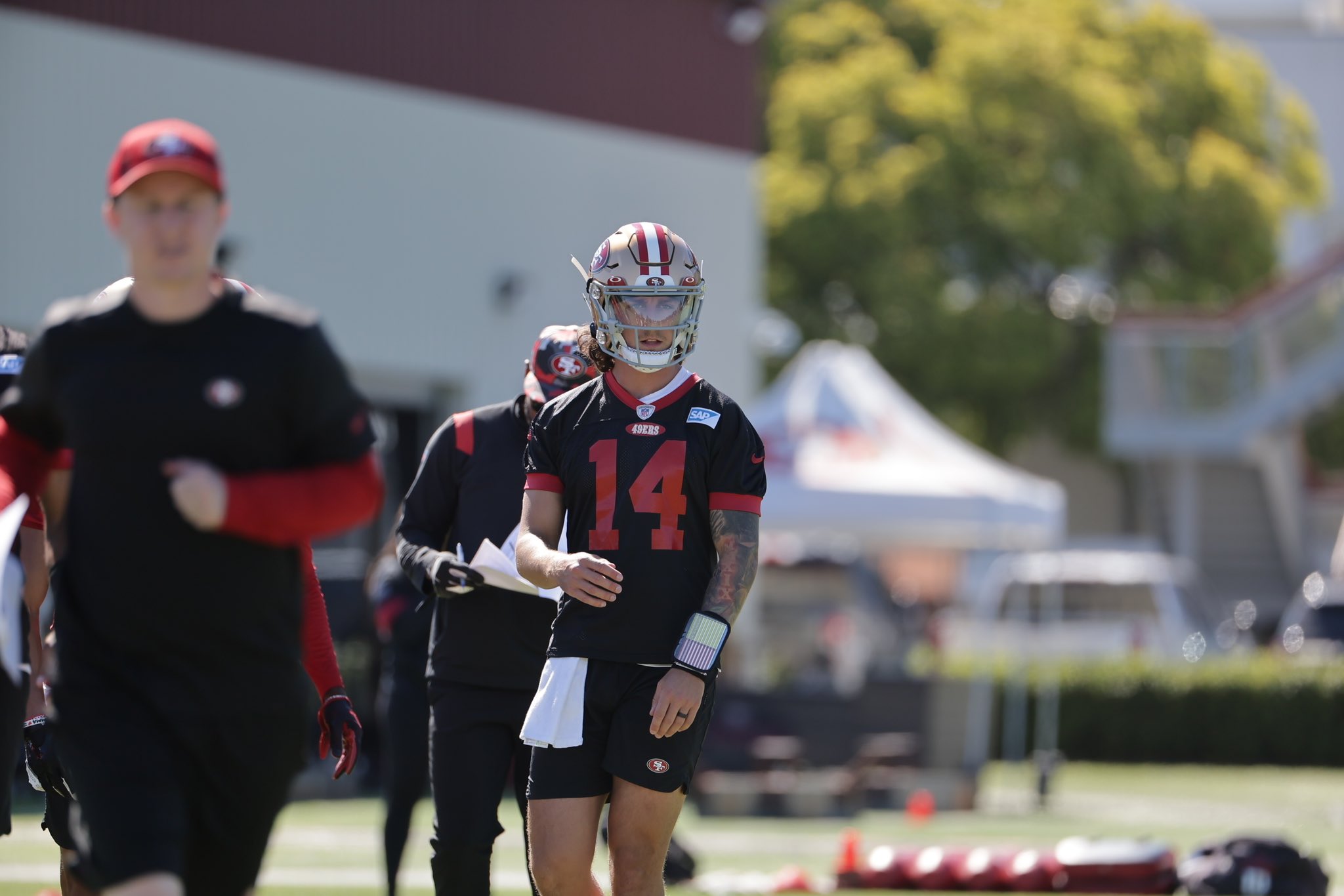 After being released by the 49ers, Benkert had tryouts with the Minnesota Vikings, Baltimore Ravens, Chicago Bears, and Tennessee Titans.
Kurt Benkert was a Packers Fan Favorite
Prior to joining the Green Bay Packers, Benkert was with the Atlanta Falcons organization. Once in Green Bay, Benkert immediately endeared himself to the fanbase with his interactions with them on social media. He even spent the Fourth of July in 2021 at a fans' house.
In addition to his interactions with fans, Benkert was honored with the United States flag from the navy ship the USS Green Bay. When Jordan Love missed a game in 2021 due to COVID, Aaron Rodgers insisted that Benkert take the final knee to seal the Packers' victory. It was the first time Benkert appeared in a NFL game.
For More Great Wisconsin Sports Content
Follow me on Twitter at @theotherRobin19 and follow us @WiSportsHeroics for more great content. To read more of our articles and keep up to date on the latest in Wisconsin sports, click here!