The Green Bay Packers suffered their eighth loss of the season against the Philadelphia Eagles on Sunday night. Not only did the Packers give up 363 yards on the ground, but they also missed an embarrassing amount of tackles throughout the game.
Missed Tackles Haunt Packers On Sunday Night vs Eagles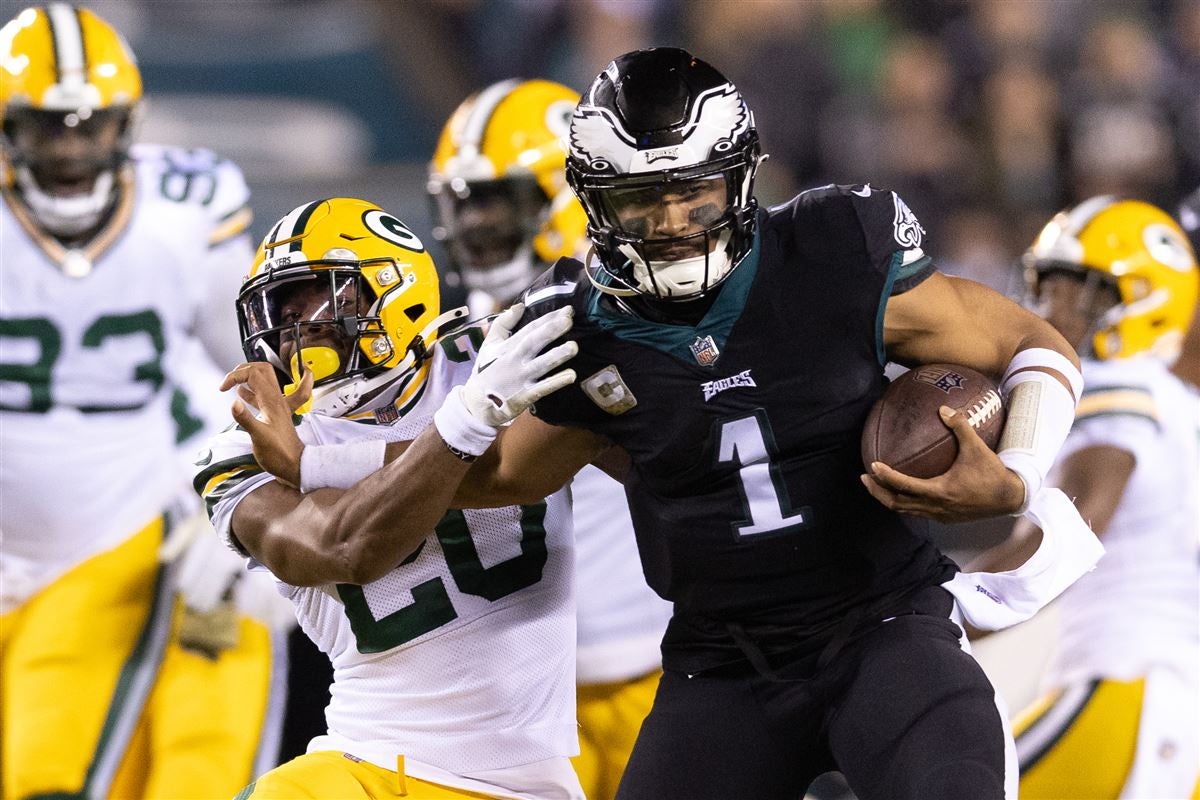 Head coach Matt LaFleur originally thought that his team missed 15 tackles during the Packers' 40-33 loss to the Eagles on Sunday night. Pro Football Focus tallied 16 missed tackles at first. However, LaFleur and his staff calculated 22 missed tackles after a final review of the game. All of these missed opportunities resulted in the Eagles scoring their most points this season and racking up 500 yards of total offense.
LaFleur said,  "No matter what we have called, we have to tackle, first and foremost. And if you miss 22 tackles…that's what we had, it's going to be a long day. To miss that many, it was obviously very disappointing. You get what you emphasize, and we have to make a strong emphasis in that regard. We have to have more hats at the ball."
Eagles quarterback Jalen Hurts finished the game with 157 rushing yards, which is a franchise record for a quarterback. In addition, Eagles running back Miles Sanders gained a career-high 143 yards on the ground.
The Packers play the Chicago Bears next. If Justin Fields is cleared to play, Green Bay might be in for another long day. Fields set the NFL record for most rushing yards in a regular season game by a quarterback with 178 earlier this year. The Bears rank first in the NFL in rushing attempts, rushing yards, and rushing average in 2022.
For More Wisconsin Sports News:
Follow me on Twitter at @alex_ratliff and follow us @WiSportsHeroics for more great content. To read more of our articles and keep up to date on the latest in Wisconsin sports, click here!