It is the final preseason game for the Packers this Saturday against the Buffalo Bills. With that being said, the day of finalizing the 53-man roster is right around the corner. This Saturday is the last chance for players on the roster bubble and to make a final impression. There are certainly a lot of possibilities for the Packers to finalize their 53-man roster this year. Here are the possibilities for them.
Lucas Patrick Will Either Be Cut or Trade from the Packers
The Packer's offensive line as a whole this year is deep and versatile. However, there is one negative and that is last year's starter at right guard Lucas Patrick. He has been bad so far and has not earned back his starting job. In addition, he might be on the roster bubble this year as well. The Packers have options in rookie Royce Newman, Jon Runyan, Cole Van Lannen, and Ben Braden. Here is how he has graded for the Packers offense this preseason. He has arguably the lowest grade on offense this far and it is not a good look for someone trying to earn a starting job.
5 Lowest Offensive Grades for the Packers through two games via PFF:

1. Patrick Taylor (45.7)
2. Dexter Williams (47.2)
3. Coy Cronk (48.4)
4. Isaac Nauta (53.6)
5. Lucas Patrick (53.7)

Dolegala was technically the worst but only threw one pass. Oh yeah, Kylin Hill is RB3

— Alexander Basara 🇵🇱🇸🇪🐺 (@Basaraski) August 25, 2021
At this point, Lucas Patrick is on the roster bubble. Not a bad player, but he has definitely not earned a starting job for the Packers this year. The Packers could save two million by cutting him, which is pretty useful seeing how tight their cap is going to be. Also, they could trade him and get some value for him as he has shown to be a capable starting guard. Nonetheless, Lucas Patrick's days with the Packers might be coming to an end.
Will The Packers Keep Seven Wide Receivers After The Devin Funchess Injury?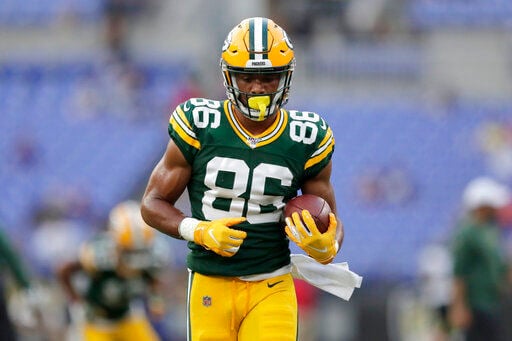 Breaking news just came in as Devin Funchess was put on injured reserve. This means he will not be part of the Packers this year as he had suffered a serious hamstring injury. This means that Malik Taylor's roster spot is almost a lock. He has shown that he is worthy of a roster spot, especially with his play on special teams. Yet, there is still Equanimious St. Brown, who is on the roster bubble. He was the odd man out. Thanks to Devin Funchess's injury ,he has a chance to make the roster. The Packers love his potential and that may keep him on. However, it really depends if the Packers keep seven wide receivers. If they only keep six then St. Brown is the odd man out as he will not beat out Malik Taylor. This will be an interesting situation on cut-down day.
Jack Heflin Could Convince the Packers to Keep Six Defensive Linemen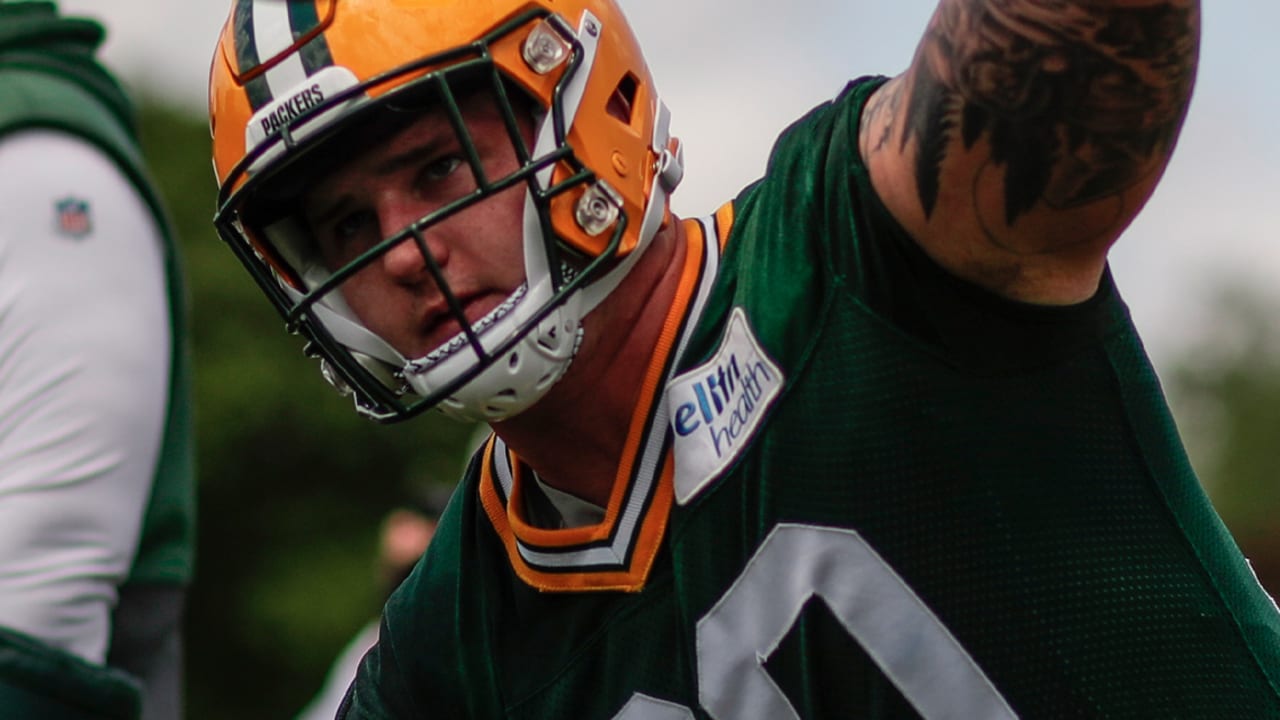 The Packers look to already have their defensive linemen set with Kenny Clark, Kingsley Keke, Dean Lowry, TJ Slaton, and Tyler Lancaster. However, an undrafted rookie out of Iowa named Jack Heflin is making some noise. He has had a strong preseason and has caught the eyes of the coaching staff. His strong performances have made a case for him to make the final 53-man roster and for the Packers to keep six defensive linemen.
Why could he make it? He plays the same position as Tyler Lancaster but brings more juice and energy. Heflin may take a roster spot over Lancaster. Unfortunately, the Packers love Lancaster's work ethic as he does do the dirty work for the Packers defense. Defensive line coach Jerry Montgomery raves about Lancaster a lot as well. It will be a tough decision for the Packers to decide whether to keep Heflin on the roster.
Packers Might Keep Five Safeties
Will Redmond, who was a core special teams player for the Packers is on injured reserve and his season is over. I Hope he heals up well, but he is not a big loss that the team can not overcome. The Packers look to have a talented safety room this year. Behind Darnell Savage and Adrian Amos are some really promising young players. Both Vernon Scott and Henry Black are at this point locks for the roster as they both have had strong preseasons and can play well on special teams. It will come down to whether the Packers either keep Innis Gaines or Christian Uphoff. Both have made cases for making the roster and it may come down to whoever stands out on the final preseason game on Saturday. This will be a group to watch on the final cutdown day.
[pickup_prop id="10632″]
Follow for More
Follow me @CarlosS29143608 and follow us @WiSportsHeorics for more content. Check out our merch page. Use the promo code WISCO at the checkout for 1$ off! To keep up on all of your favorite sports Wisconsin click here!