To say that the Packers' offensive line faced a great deal of adversity in 2021 would be an understatement. David Bakhtiari, who is widely considered the best left tackle in football, missed the entire season while recovering from an ACL tear. The Packers also lost versatile star offensive lineman Elgton Jenkins early in the season due to injury. This injury bug bit promising second round rookie center Josh Meyers as well, causing him to miss a good chunk of the season.
Overcoming losses like these would be a difficult task for any NFL team. Yet, the Packers still managed to finish the season with the best record in the league. This was due in no small part to excellent coaching and having good depth along the line. Taking a deeper dive into this topic is a great way to gain a better understanding as to how this was achieved.
By The Numbers
Pro Football Focus (PFF) ranked the Packers' offensive line as the 14th best in the NFL last season. This feels like a pretty accurate assessment, with all things considered. Although backups Yosh Nijman, Lucas Patrick, and Royce Newman performed admirably, the Packers' offense had to change quite a bit to make up for their deficiencies. Utilizing the quick pass/screen game more frequently is just one of the many ways that the offense had to adjust. A.J. Dillon saw a lot more use in the passing game and proved to be a reliable target. Green Bay's tight ends were also used to assist with chips more often than in past seasons.
The individual PFF grades looked a bit harsh at first glance for members of the Packers' patchwork offensive line. But after further review, they actually seem relatively fair. Yosh received a 63.8, and while his three sacks and 16 pressures allowed may not seem bad at first glance, it's important to keep in mind that the Packers were utilizing the quick pass game and giving him TE help. Jon Runyan received a 65.0 grade, Lucas Patrick a 57.6, Royce Newman a 56.1, and Billy Turner a 66.2. It's understandable that these numbers are less than awe-inspiring, but again, not too shabby all things considered. 
Final Thoughts
The Packers did a fantastic job of fighting through adversity and maintaining integrity on the offensive line last year. The fact that they were able to shuffle so many players around and still perform at a high level should inspire confidence. Having great coaches and versatile depth pieces is what got this team another 13 win season.
However, Green Bay ultimately fell short of their Super Bowl goal, and there is always room for improvement. With that being said, I would grade this group as a solid B.
David Bakhtiari should be ready to go next season. Elgton Jenkins will likely be available at some point as well. With those two players back in the lineup, and a tackle likely being added in the draft, this could be a top-five offensive line.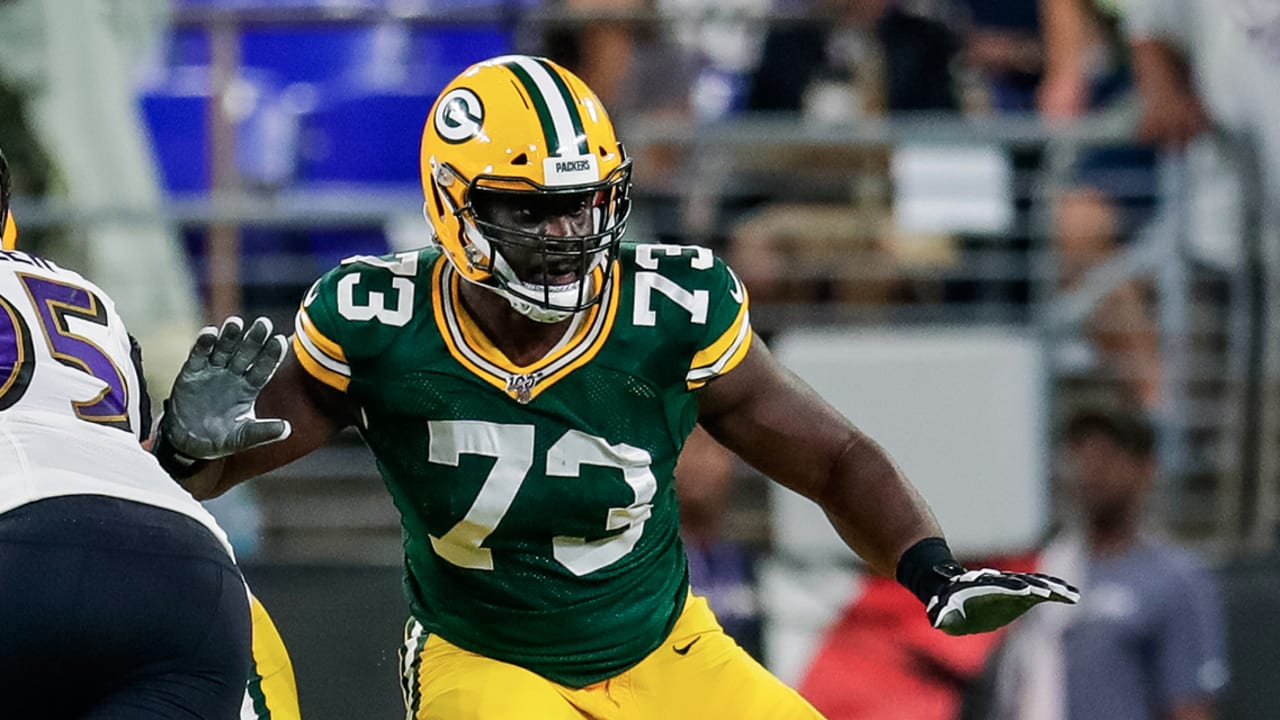 For More Great Wisconsin Sports Content:
Follow me on Twitter @bradschafer and follow us @WiSportsHeroics for more great content! For the latest in Wisconsin sports, click here. Also, check out our merch store for some amazing WSH merchandise!
[pickup_prop id="20680″]