Allen Lazard has been dealing with an ankle injury that held him out of week 1. His presence was missed. Aaron Rodgers talked all throughout preseason how Lazard was his number one target. The pass catching is what most people focus on. However, the Packers OC talked more in a press conference about the importance of Allen Lazard.
Lazard Does The Dirty Work
Adam Stenavich on big benefit Allen Lazard gives #Packers: "If he's in there, he's going to do the dirty work, the blocking, the things you might not see on the stat sheet, but he's going to be physical."

They want to run the ball more. Helps getting their best blocking WR back.

— Ryan Wood (@ByRyanWood) September 15, 2022
It is one thing to be a good receiver. It is another to do the dirty work that doesn't show on the stat sheet. Lazard is a true team player. The Packers are a running team with the running back tandem of Aaron Jones and AJ Dillon. The reason that Jones and Dillon are able to break off big runs is the blocking on the outside by receivers like Allen Lazard. The Packers OC clearly sees the importance that Allen Lazard has in the run game. This is rubbing off on the young receivers too.
Rookie Receivers Are Following The Example Of Lazard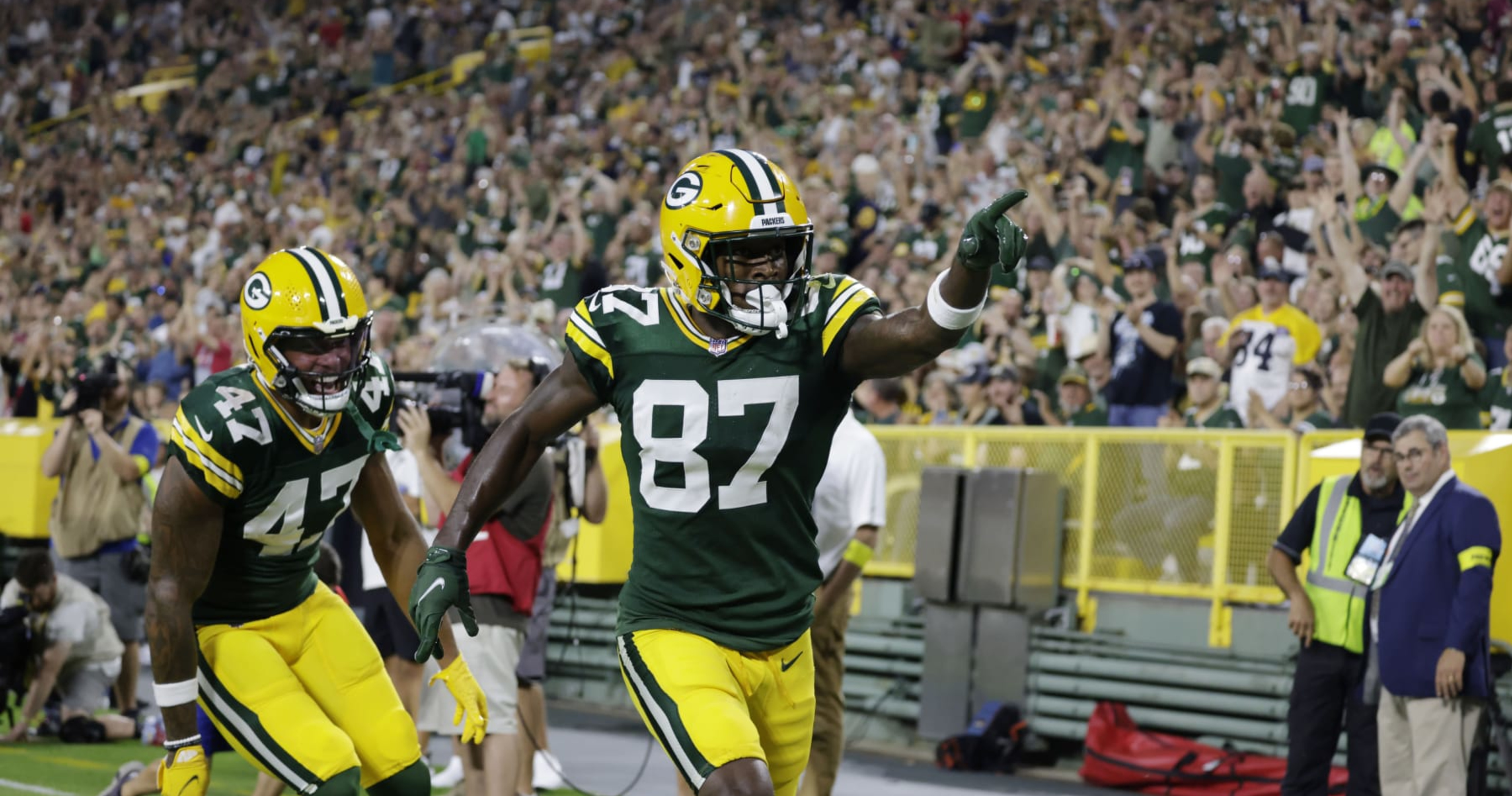 On Sunday, one of the bright spots was a 29 yard run by Aaron Jones. Everyone will focus on Jones but I loved what I saw out of rookie Romeo Doubs. He was hustling downfield and throwing blocks to try and get Jones to break free. This is the exact type of hustle that the Packers want to see. These are the little things that make a huge difference in an offense. Clearly Allen Lazard's habits are rubbing off on the young receivers.
Lazard Is The Key To Sunday's Game Plan
The Packers have said that they want to feature Aaron Jones more this week. He only got 8 touches last week. I expect that to increase drastically. Part of what makes this more effective is if the receivers are blocking on the outside. Lazard being out on the field will help this game plan more smoothly. He has practiced all week albeit in a limited fashion and all signs point to him playing this week. The hope is that he can and do all of the little things on the field.
Week 2 is a big one for the Packers. I'd go as far to say a must win. Starting 0-2 with both losses coming in the division would not be great. The importance of Allen Lazard cannot be overstated. Hopefully he will be on the field Sunday night against the Bears.
Follow me on Twitter at @sorcerermatt, follow us @WiSportsHeroics. To read more of our articles and keep up to date on the latest in ALL of Wisconsin sports, click here!