The Green Bay Packers have done a great deal to help bring back their key contributors from last season. They have already re-signed De'Vondre Campbell and Rasul Douglas. Preston Smith and Aaron Rodgers signed extensions. One big loss, though, is Davante Adams who was traded to the Las Vegas Raiders. Despite the Packers' willingness to pay him, Adams indicated that his time in Green Bay was over, and the Packers were forced to trade him. That leaves a major gap in the offense. Allen Lazard has returned on a $4 million deal, and Randall Cobb has taken a pay cut to stay. However, the Packers still need more weapons on offense, particularly at wide receiver. Tommy Garrett of Pro Football Network called the Packers' wide receiver room "the worst in the NFL." Due to this, he believes the Packers will be the top landing spot for five-time Pro Bowl wide receiver, Jarvis Landry.
Can the Packers Afford Jarvis Landry?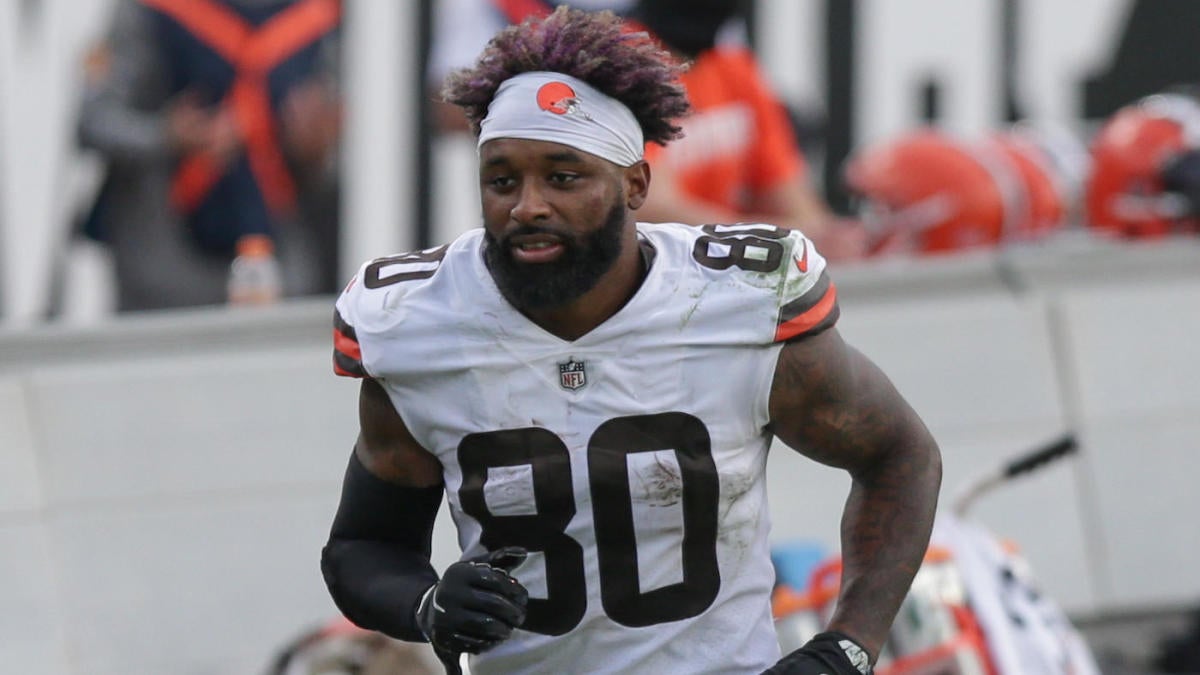 The truth of that matter is this: the Packers were reportedly willing to give Davante Adams more than he is getting from Las Vegas. Adams is getting about $28 million per season. He had told the Packers he wanted $30 million per year, so it makes sense to conclude that the Packers were ready to give him the bag. In other words, the Packers can afford whoever they want to afford. That doesn't mean players will choose to come play in Green Bay, though.
With the trade of Davante Adams, Green Bay has roughly $20 million in cap space available. On his last contract, Jarvis Landry made about $15 million per season. So yes, the Packers CAN afford Landry, and they may make him an offer. That does not mean he will choose Green Bay, though. Several other teams are reported to be in the market for his services.
For more on how Jarvis Landry would fit Green Bay's offensive scheme, read more here.
[pickup_prop id="21789″]
For More Great Wisconsin Sports Content
Follow me on Twitter at @theotherAdams14 and follow us @WiSportsHeroics for more great content. To read more of our articles and keep up to date on the latest in Wisconsin sports, click here! Also, check out our merch store for some amazing WSH merchandise!