Addressing the media at the NFL owners meetings, Matt LaFleur stated that the Green Bay Packers need more speed in the wide receiver room. The team has lost Davante Adams via trade, but even he was not the fastest wide receiver on the team. That title went to Marquez Valdes-Scantling, who signed a three-year $30+ million deal with the Kansas City Chiefs. While many are debating who the Packers should acquire to be their number one wide receiver, LaFleur is focused on finding speed.
Matt LaFleur quoted as saying:

"We need a legit guy that can take the top off the coverage."

— Whats The Pack (@whatsthepack) March 29, 2022
The Green Bay Packers have not drafted a wide receiver in the first round since 2002, the year they last saw a great wide receiver turnover on the roster. Perhaps this is the year they will take one in the first round, especially with two picks to use on day one. Since speed is the focus, here are the fastest wide receivers in the NFL Draft this year.
*Speed based on 40-yard dash times
Chris Olave- Ohio State: 4.39
Chris Olave is a wide receiver that many fans believe will be drafted by the Green Bay Packers. He certainly has the speed that Matt LaFleur is looking for, having run a 4.39 40-yard dash at the combine. Olave used this speed to not only become one of the best wide receivers in the country, but also blocked two punts in his role as a gunner on special teams.
Garrett Wilson- Ohio State: 4.38
Another Ohio State wide receiver who is scary fast, Garrett Wilson projects to be an early first round pick. Just a shade faster than Olave, Wilson was a projected first-round talent last season, but decided to return to Ohio State. He still needs to improve his route-running, and he tends to getting bullied at the line of scrimmage, but all the other intangibles are there.
Christian Watson- North Dakota State: 4.36
Christian Watson is a name that many have being drafted in the second or third rounds of the NFL Draft, though others have him being drafted in the first. He was definitely one of the most explosive wide receivers in all of college football last season, but some worry about the huge talent jump between the defenses he faced at North Dakota State and the NFL.
Bo Melton- Rutgers: 4.34
Bo Melton is projected to be a Day Three draft pick in this year's draft. He is very fast, but is somewhat undersized. At five-foot-ten and 195 pounds, he projects more as a slot receiver in the NFL. The Packers already have Randall Cobb and Amari Rodgers as their slot receivers. A selection of Melton to Green Bay late is not likely.
Danny Gray- SMU: 4.33
Danny Gray is a projected fifth round draft pick according to Joe Marino at The Draft Network. Though quick and athletic, Gray lacks the physical toughness that many teams want from their wide receivers. He is a poor run blocker, which may disqualify him from consideration by the Packers. On top of that, he does not sell routes well. He also seems limited in what routes he is able to run.
Calvin Austin- Memphis: 4.32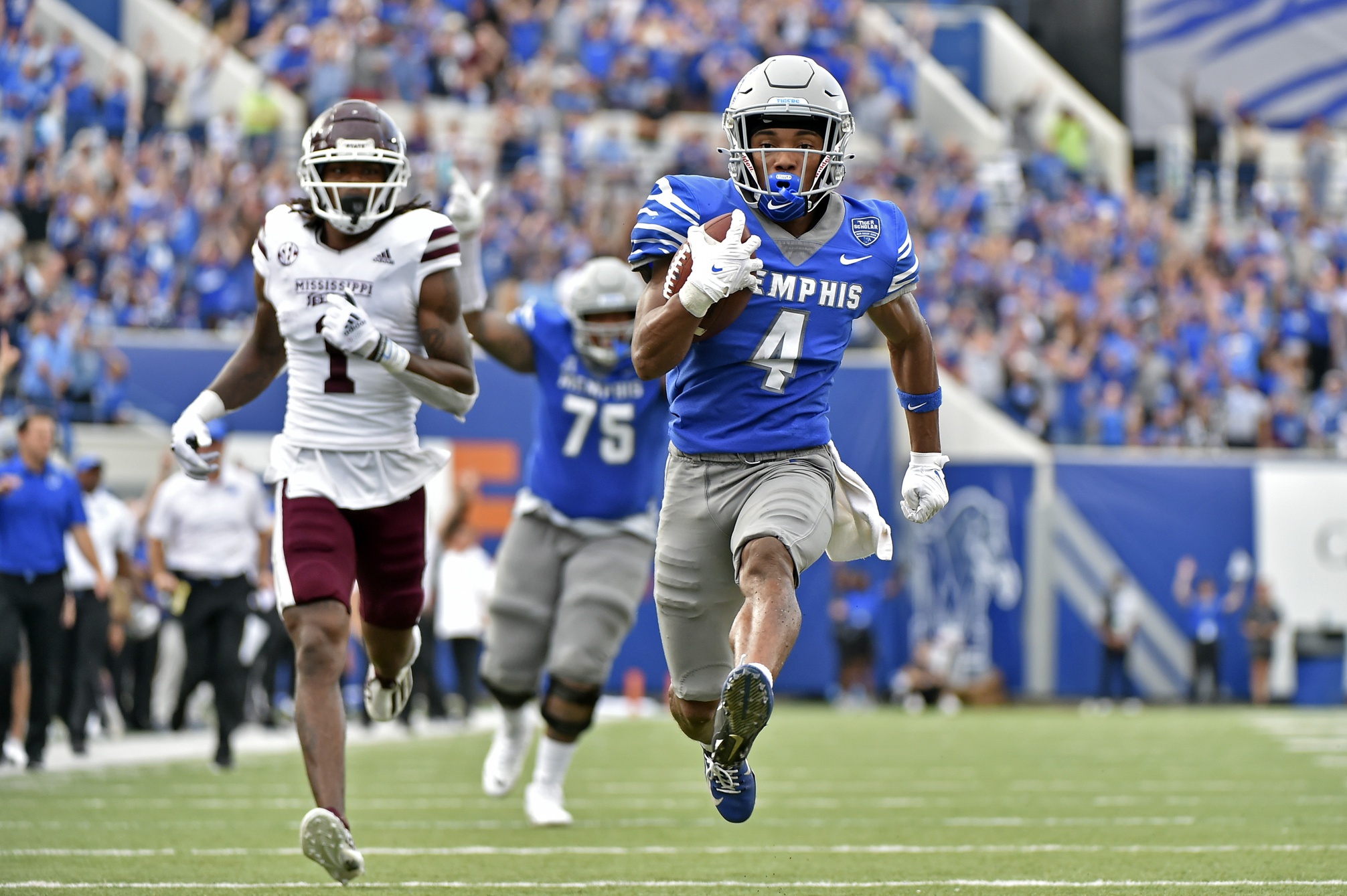 Another undersized wide receiver is Calvin Austin. Very fast, he has punt return capabilities that could prove valuable in the NFL. However, he projects to be a number four wide receiver, at best, and is often bullied by bigger cornerbacks. The Packers already have Amari Rodgers on the roster, so Austin is likely not headed to Green Bay.
Velus Jones- Tennessee: 4.31
Velus Jones continues our trend of undersized wide receivers that are fast, but are better suited for slot roles in the NFL. The Packers already have those, so it's hard to imagine them taking a flyer on Jones. However, he is projected to be a sixth round pick, so they may decide to see what he is capable of. He has punt return abilities and is an excellent blocker, something the Packers value.
Tyquan Thornton- Baylor: 4.28
The fastest wide receiver in the draft this year is Baylor's Tyquan Thornton. He ran a 4.28, but still projects to be a fourth round draft pick. Thornton is not like the previous three wide receivers on this list. He is an outside receiver who is tough to bring down thanks to his speed. If the Packers do not take two wide receivers in the first two rounds, and he is on the board in the fourth, he could find a home in Green Bay.
For More Great Wisconsin Sports Content
Follow me on Twitter at @theotherRobin19 and follow us @WiSportsHeroics for more great content. To read more of our articles and keep up to date on the latest in Wisconsin sports, click here! Also, check out our merch store for some amazing WSH merchandise!