The 2022 Green Bay Packers have been nothing short of a disappointment.  Their pre-season expectations were far from met.  Even after the departure of Davante Adams and Marquez Valdes-Scantling the hope for the offense was still to be above average.  Weapons like Allen Lazard, Aaron Jones, and AJ Dillon were expected to be enough to keep the offense going.  More so, the Packers' defense had many pre-season rankings in the top five.  Between their draft picks and re-signings the defense was supposed to be the strength of this team.  So far it has been anything but.  Many are pointing the finger directly at defensive Coordinator Joe Barry.  Here are three that the Packers have already been linked to. 
Jim Leonhard, Wisconsin Badgers Defensive Coordinator
When Mike Pettine was let go after the 2020 season Matt LaFleur reached out to Jim Leonhard.  Leonhard turned down the role, but not because he didn't want to come to Green Bay:
"It was me choosing UW," he said. "I want to stay at UW. I want to be at this level right now. Extremely flattered. Awesome opportunity. But it was not the right time for me to go back to the NFL."
Now that Wisconsin has hired Luke Fickell as their head coach, could the Packers make another run at Leonhard?  The Badgers' defense has been nothing short of lights out ever since Leonhard took over.  Year after year their defense is ranked among the top of the nation.  This type of hiring would be huge not only for the Packers but the state of Wisconsin.  Leonhard is originally from Ladysmith, Wisconsin, and grew up loving all things Wisconsin Sports.  Time for a reunion?
Vic Fangio, Former Broncos Head Coach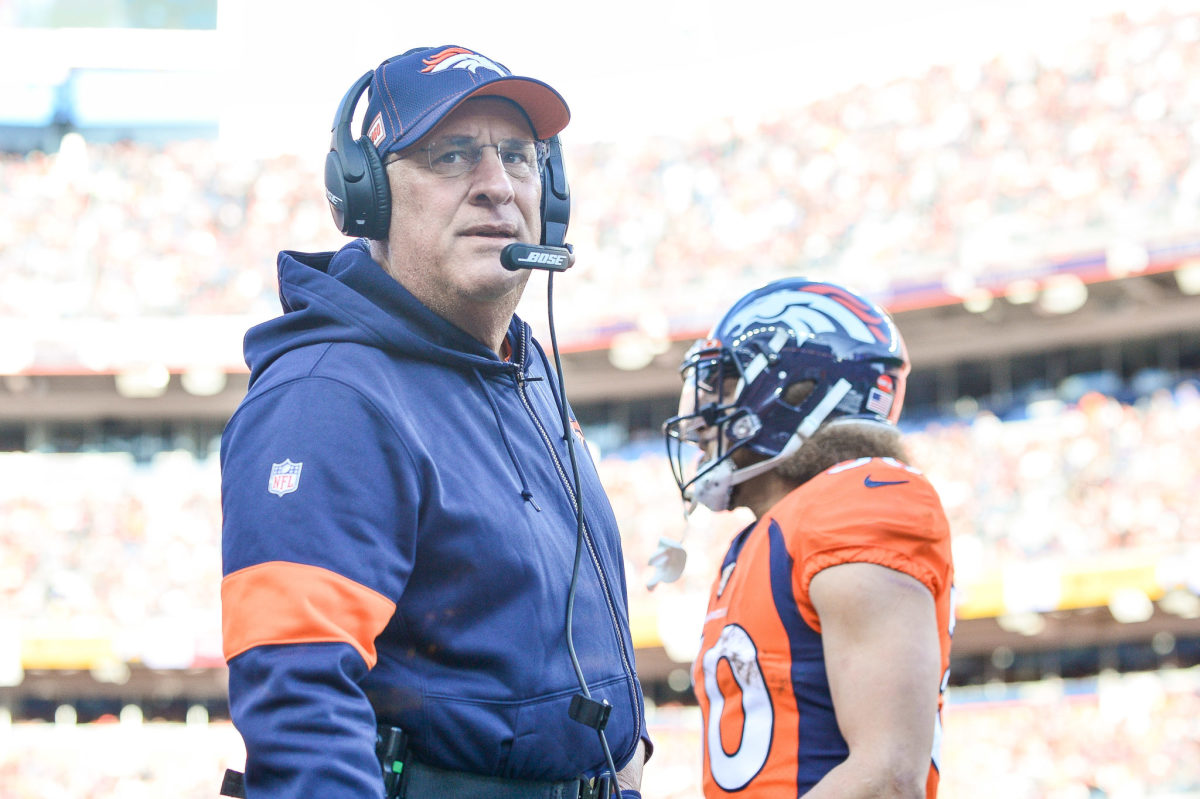 When the Packers hired Joe Barry, many expected that he would run a certain style of defense.  That type of defense would mirror what former Broncos head coach and long-time defensive coordinator Vic Fangio once ran. However, Barry never coached under Fangio. He coached under Brandon Staley, who was directly from the Fangio coaching tree.  Fangio is currently a defensive consultant for the Eagles.  It is widely expected that he will be available after the season.  The Broncos' head coaching job may have not panned out, but he has the chops as an NFL defensive coordinator.  As a one-time former assistant coach of the year, he would be a massive upgrade over what the Packers currently have.
Ejiro Evero, Broncos Defensive Coordinator
In 2020, after Leonhard turned down the Packers DC job, the two finalists to replace Pettine came down to Joe Barry and Ejiro Evero.  The Denver Broncos are a complete mess right now offensively, however, their defense has been incredible all year.  If Evero is available, the Packers could, and probably should look at Evero. With a year under his belt, and an impressive year at that, LaFleur could right a wrong and hire Evero to replace Barry.  It may be hard to pry him away from Denver but if they do it could be the start of a new era defensively in Green Bay.
For More Wisconsin Sports:
Follow me on Twitter at @mcquadewarnold, follow us @WiSportsHeroics, and listen to our Podcast, The Cheese Dads NOW with Legendary DT Gilbert Brown!  You can also reach out to McQuade Arnold via Email at mcquadewarnold@gmail.com.  To read more of our articles and keep up to date on the latest in ALL of Wisconsin sports, click here!