The Packers will be back from their bye week on Saturday night, 1/22. They're set to host the San Francisco 49ers at Lambeau Field at 7:15 CT.
Green Bay should be nearly at full strength, as they are coming back from their bye and getting injured players back on the field. This will indeed be a big test for the Packers, who want to accomplish their goal to make the Super Bowl this year.
This is not the same San Fran team the Pack faced in week three. Here are their keys to beating the 49ers.
A True Test For Joe Barry: No Excuses
Defensive coordinator Joe Barry has shown his worth this season for the Packers. He has produced a top-ten defense playing at an elite level, despite not having key players due to injuries. He is facing a very efficient 49ers offense that can move the ball well.
It is certainly going to be a chess match between him and Kyle Shanahan, the 49ers' head coach, who is a very good play-caller and has a great offensive mind. There is no excuse for Barry this week, as he is getting important players back and his defense is almost at full strength.
With or Without Nick Bosa, the 49ers' Pass Rush Can Give the Packers' Offensive Line Problems
Nick Bosa might not play against Green Bay due to a head injury. However, with or without Bosa, the 49ers' pass rush is still very good and can easily wreck a game. Against the Dallas Cowboys, they had five sacks and were constantly putting pressure on quarterback Dak Prescott.
The Packers are getting healthy on the offensive line at the right time. The OL must answer the bell this Sunday and keep the 49ers' pass rush away from Aaron Rodgers. They need to win the line of scrimmage this week, or the Packers' offense will be in trouble.
Green Bay's Offense Needs to Establish the Run
The Packers need to establish a solid running game against the 49ers to have a balanced attack on offense. They have a very good duo in Aaron Jones and A.J. Dillon, both of whom can certainly be effective.
Jones will be fully healthy, as he has battled a knee injury for most of the season. His ability to gash defenses will be very useful against San Francisco. Also, with the power running of A.J. Dillon, the Packers' backs can possibly wear out the 49ers' defense. Dillon will help keep the pass rush honest instead of just coming after Aaron Rodgers. The Packers need to use a heavy dose of both Aaron Jones and A.J. Dillon to open up the offense.
Deebo Samuel, George Kittle, and Brandon Aiyuk Will Be a Tough Task For the Packers' Secondary
Green Bay's secondary will hopefully get Jaire Alexander back this week. They need him, as Deebo Samuel, George Kittle, and Brandon Ayuik will be a tough challenge for the defense to handle.
Samuel is quite a weapon for the 49ers' offense, as he can line up anywhere. He gave the Packers' defense trouble in week three, making key catches to keep them in the game. George Kittle is one of the best tight ends in the NFL and he can certainly impact a game. He does not need to put up big numbers in order to do so, and his run blocking could give the Packers fits. Brandon Aiyuk is also a weapon for the 49ers on offense who has been getting better in the second half of the season.
The Packers' secondary has to contain Samuel, Kittle, and Ayiuk, or these three players could cause a lot of trouble for them.
The Packers HAVE to Stop the Run
The biggest strength of the San Francisco 49ers' offense is their run game. That is how they control the game and stay ahead on opposing defenses. The Packers' run defense in the second half of the season was not good, as they were constantly getting gashed.
The 49ers will try to expose that weakness when they face off this week. The run defense needs to be well improved if the Packers want to slow down the 49ers offense. San Francisco could use their run game to keep Aaron Rodgers on the sideline and control the clock. If Green Bay cannot stop the 49ers' run game, it will be a long day for the defense.
Aaron Rodgers Needs to Spread the Ball Around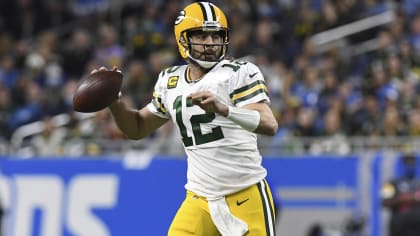 Aaron Rodgers will no doubt use Davante Adams to attack the 49ers on defense. However, they will surely have a scheme ready to limit Adams in the passing game. Rodgers needs to get other receivers involved rather than rely solely on his favorite target.
The Packers' offense is more efficient when he is spreading the ball around instead of force feeding Davante Adams. Guys like Marquez Valdes-Scantling, Randall Cobb (if he's able to return), and Allen Lazard, along with tight ends, need to be ready to make a difference in this game.
The Packers' Pass Rush Needs to Get After Jimmy Garoppolo
Green Bay is said to hopefully be getting Za'Darius Smith and Whitney Mercilus back for the playoffs. If that happens, they will stacked when it comes to pass rush. The Packers need to constantly get after Jimmy Garoppolo, who will pick a defense apart if he's given time to throw. The pass rush needs to get after him and not give him a clean pocket when he drops back to throw the football.
For More…
Follow me on Twitter at @CarlosS29143608 and follow us at @WiSportsHeroics for more content. To keep up on all of your favorite sports in Wisconsin, click here! Also, check out our merch store for some amazing WSH merchandise!