The 2020 NFL Draft class for the Packers was not all good when you look at it first hand. The picks were questionable as most of them were reaches. A good example was the Jordan Love pick in the first round. It raised a lot of questions about the Packers. He is certainly not a bad player but was not at the time worth a first-round pick. However, the Packers currently look smart for their 2020 draft, and here is why.
AJ Dillon is Starting to Become One of The Best Running Backs in the NFL
Like Jordan Love, AJ Dillon was a reach in the NFL Draft. Drafting a running back early in the second is not really the best decision. Mostly because running backs are not too hard to find as you can find them anywhere. However, it does not matter now where he was drafted as he is starting to become one of the best running backs in the NFL. He creates a dynamic one-two punch with Aaron Jones. He is also very good in the passing game. Dillon also gives a physical presence in the Packers offense that it has been lacking for years.
Jordan Love Has Showed Flashes and Almost Beat Patrick Mahomes
The biggest highlight of the Packers draft was selecting Jordan Love in the first round. In addition, trading up to get him. Love is a TBD as he has shown a lot of flashes, but still needs more development. Jordan Love was up and down in the preseason and showcased a lot of his abilities. He got his first start against the Kansas City Chiefs as Aaron Rodgers was out with COVID-19. Love did great under tough circumstances with not much practice and not getting enough time to get a full grip of the offense. In his first regular-season game as a starter, he outperformed Patrick Mahomes and would have won if not for special teams being terrible. Overall he is still a question mark, but there is a lot of promise with Jordan Love.
Josiah Deguara is Starting to Come Into His Own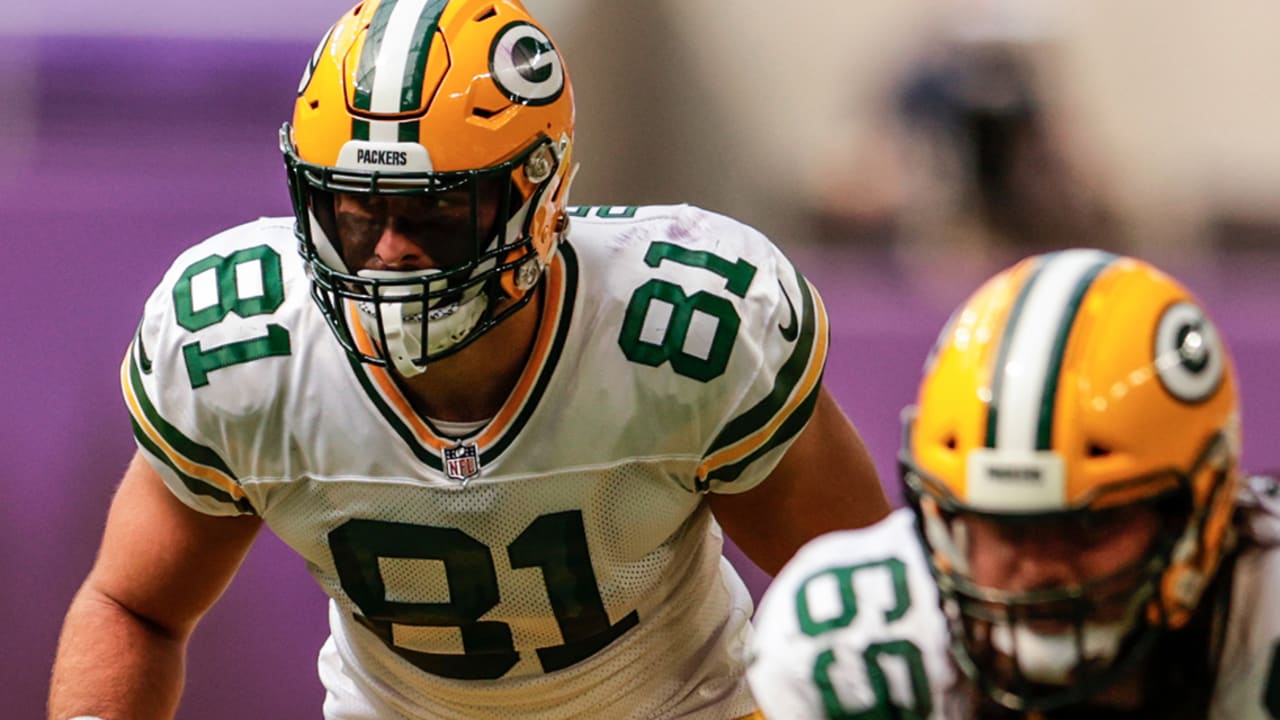 Josiah Deguara lost his rookie season due to tearing his ACL. He has to help in pass protection due to the injuries on the offensive line this year. However, against the Chicago Bears, he showed his ability in the passing game. Deguara showed he can get behind defenses as he had a long thirty-yard reception. His numbers could be better, but Rodgers has missed his in the passing game. He is a very good run blocker and is showing he can be the H-Back in this offense. With a couple more games to go, he will certainly get more opportunities on the Packer's offense.
Johnathan Garvin is Quietly Becoming a Key Piece for the Defense
Packer's edge-rushing group took a major hit when Za'Darius Smith had surgery on his back. Garvin was a seventh-round pick who was considered a project as he has a lot of talent but needs development. He did not play much in 2020, but this year has had a lot of meaningful snaps. Outside linebacker coach Mike Smith has raved about him and Pro Bowl tackle David Bakhtiari as well. He has shown the ability to get after the quarterback and give Preston Smith and Rashan Gary a rest. The stats are not all great, but he is coming along well improving on his abilities.
Jon Runyan Jr was a steal in the Draft
Jon Runyan Jr keeps showing he was one of the biggest steals in the 2020 NFL draft. He started numerous games as a rookie due to injuries. This year, he cracked the starting lineup at left guard and has performed really well. Runyan is one of the reasons why the Packer's offensive line ranks top ten in pass blocking. He is an example of how the Packers just know how to draft offensive linemen. Not only is he a starter but might be the future of the Packers offensive line going forward.
Krys Barnes is Turning into a Huge Hidden Gem as an Un-drafted Free Agent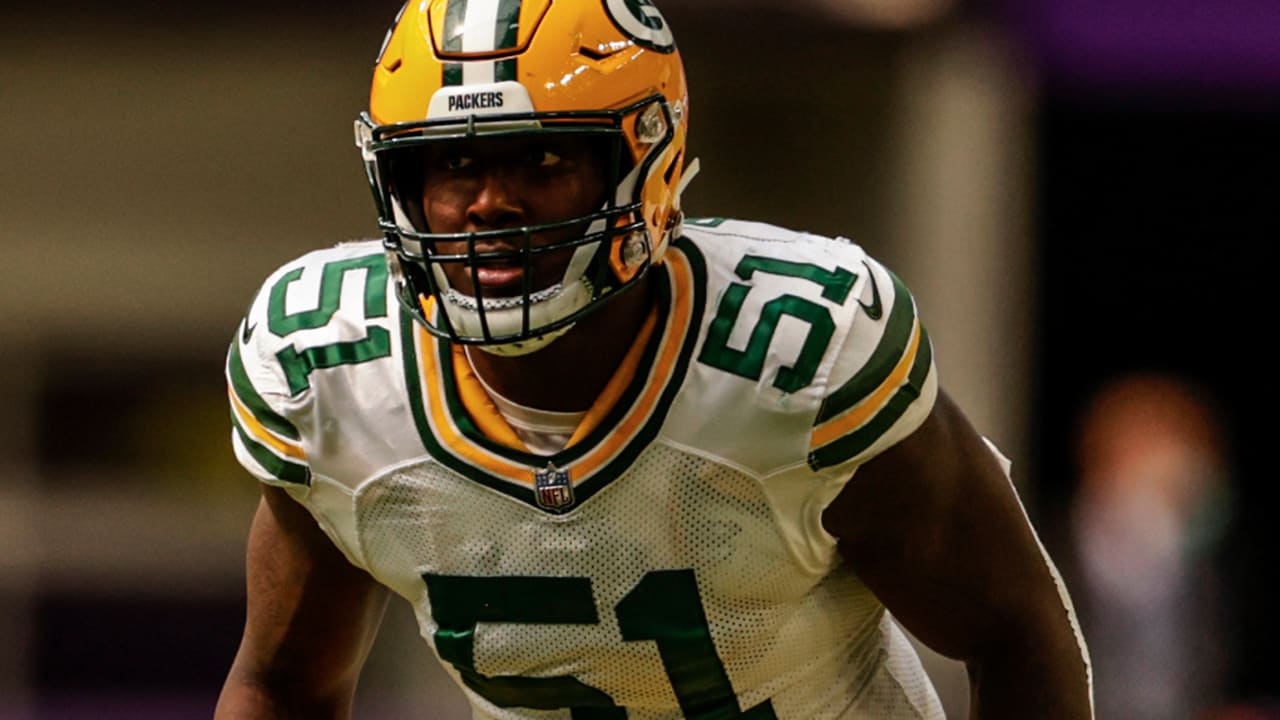 Krys Barnes was an un-drafted free agent from UCLA and has been really phenomenal. He was supposed to be depth or a camp body, but has been a key piece to the Packers defense at inside linebacker. As a rookie, he showed flashes in week one and eventually got the green dot to call the defense. This year, he has had some bad games but has picked up where he left off. He and De'Vondre Campbell have given the Packers the best inside linebacker play in a long time. Barnes is starting to be on the rise and could be the long-term answer at inside linebacker if his good play keeps trending up.
Packers Got Crticized For Only Drafting Depth Players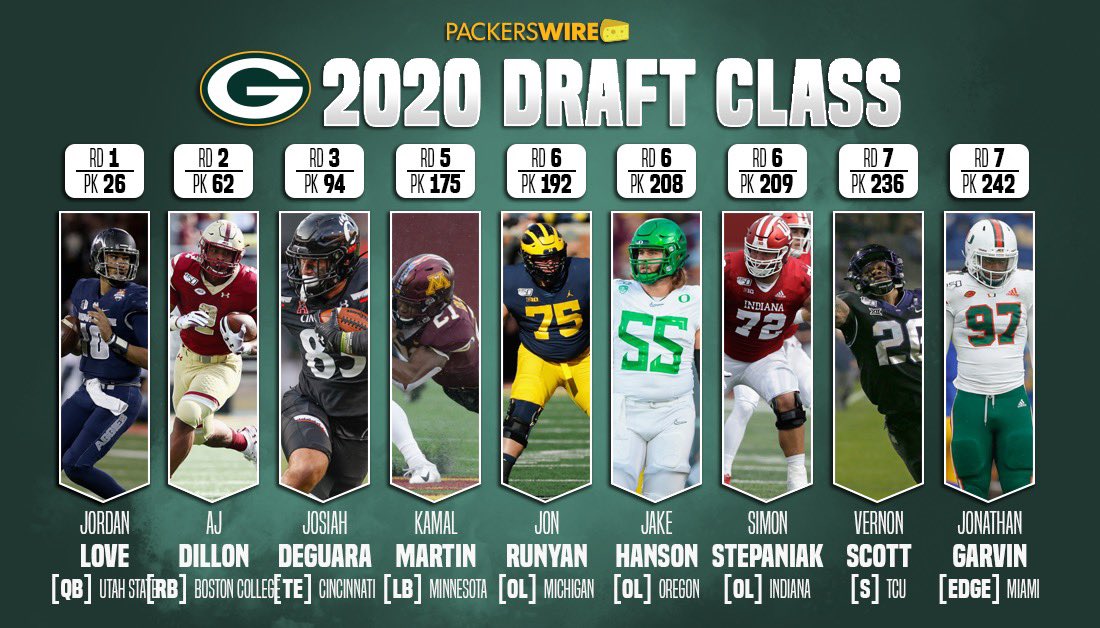 The main criticism of the Packers 2020 draft was that it was mostly depth players and none of them made an impact on day one. It should be mentioned that when you rely on a lot of rookies to contribute it, says a lot about how bad the roster is. The Packers were not in that position in need of a rookie contributing right away. However, it was smart of the Packers as injuries can happen and COVID-19 has devastated rosters.
The Packers have been hit by both this and last season. Jordan Love had to play a game due to COVID-19 keeping Aaron Rodgers out. Jon Runyan Jr has played a lot of games due to injuries on the offensive line. AJ Dillion has had to carry the load with Aaron Jones dealing with injuries. Josiah Deguara is now playing more with Tonyan tearing his ACL. Also, Johnathan Garvin has been getting snaps with Za'Darius Smith being out. Overall, this draft class has contributed when they have been called upon.
For More
Follow me on Twitter at  @CarlosS29143608 and follow us at @WiSportsHeroics for more content. To keep up on all of your favorite sports in Wisconsin, click here!