The Green Bay Packers have one of the most storied franchises in all of sports. Dozens of Hall of Fame players have donned the Green and Gold (or blue and gold) over the past 102 years. As such, the Packers' career leaders lists are long and difficult to climb. That being said, there are several milestones that a few players on this year's roster should be able to hit in 2021.
Aaron Rodgers- Packers All-Time Top 10 Rusher
This one may be a little bit of a stretch. However, Aaron Rodgers is currently 13th on the Packers' all-time rushing list with 3,271 yards. Eddie Lacy is 10th with 3,435 rushing yards. Last season, Rodgers ran for 149 yards. The year before, he had 183. With an 17th game added to the schedule, if Rodgers should be able to split the difference between the two years and end up somewhere in the 160-175 yards mark for the season. If he does, he will pass Lacy for 10th on the Packers' all-time list.
[pickup_prop id="10347″]
Aaron Rodgers- NFL's Top Five Touchdown Passes
Aaron Rodger is currently seventh on the NFL's all time touchdown passes list with 412. With 10 touchdowns passes this season, he will pass Dan Marino (420) and Philip Rivers (421) and move into the top five. Next on the list is Brett Favre, who finished his career with 508. While Rodgers will not join the 500 touchdown passes club this season, it will be interesting to see how close he can get while he still is wearing a Packers uniform.
[pickup_prop id="4827″]
Aaron Jones- Packers All-Time Top Five Rusher
When his career in Green Bay is all said and done, Aaron Jones could very well be the team's all-time leader in rushing yards. Currently, Jones is 11th with 3,364 yards. A 1,000 yard season, which he has had in each of the past two seasons, would push him over 4,300 yards for his career. This would move him all the way up to fourth on the Packers' all-time list. In 2021, Jones will pass great Packers' rushers such as Paul Hornung (3,711), Gerry Ellis (3,826), Clark Hinkle (3,860), Dorsey Levens (3,937), Ryan Grant (4,143), and Tony Canadeo (4,197). John Brockington is third on the Packers' all-time list with 5,024 rushing yards.
[pickup_prop id="5629″]
Davante Adams- Packers All-Time Top Five Receiver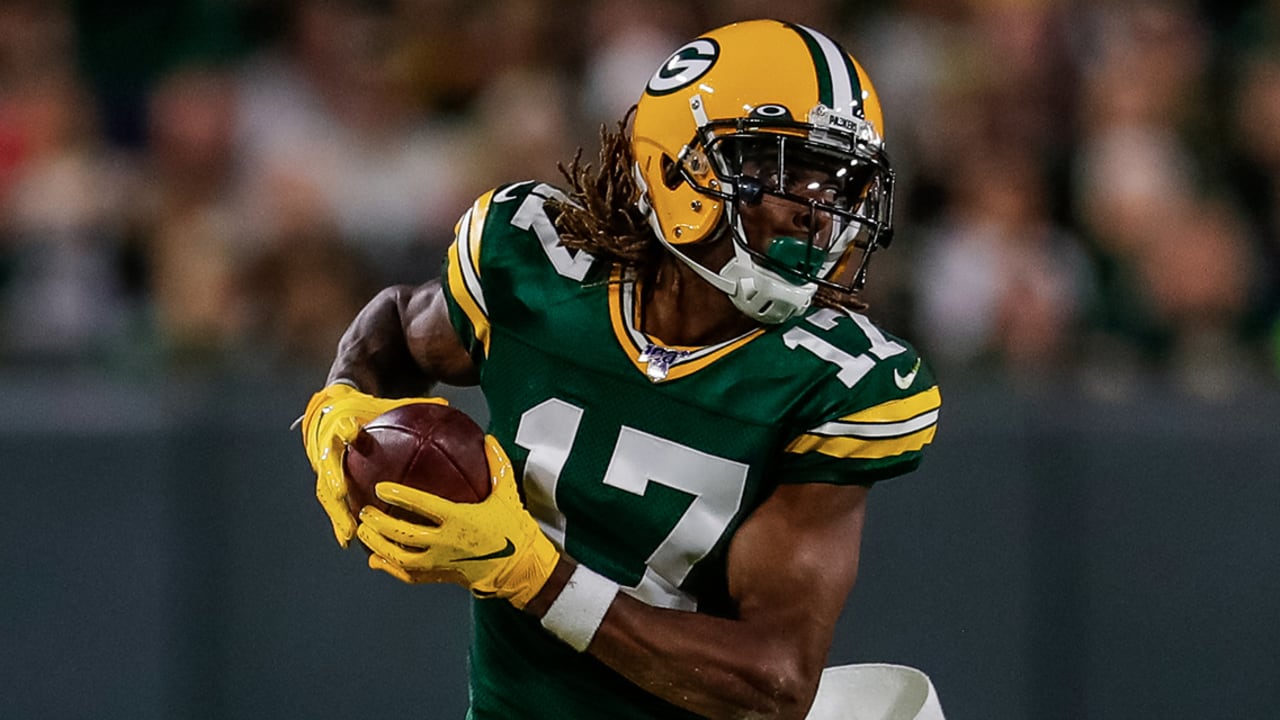 Davante Adams is currently eighth all time on the Packers' receiving yards list with 6,568. He should easily pass Antonio Freeman (6,651) and Boyd Dowler (6,918). Passing them would move Adams into sixth. Based on his production over the past few seasons, he should be able to climb even higher. Adams needs about 1,300 yards to pass Jordy Nelson (7,848) for fifth. About 1,500 yards could move him up past Don Hutson (7,991) for fourth.
[pickup_prop id="5561″]
For More Great Wisconsin Sports Content
Follow me on Twitter at @theotherAdams14 and follow us @WiscoHeroics1 for more great content. Check out our merch page here and use promo code Wisco at check out for $1 off! To read more of our articles and keep up to date on the latest in Wisconsin sports, click here!