The Green Bay Packers made a huge move in free agency by resigning Aaron Jones.  With the running back position stable, the team can now focus on filling other key needs.  In particular, offensive linemen, defensive linemen, and cornerbacks are areas of concern.  Most of these needs, if not all, will be addressed in the draft.  However, Brian Gutekunst stated recently that if the right player is available, they could make a significant signing in free agency.  Yesterday, it was reported that the Cincinnati Bengals are releasing former All Pro defensive lineman Geno Atkins.
The #Bengals are releasing their long-time star defensive tackle Geno Atkins. Makes sense, with the big money spent on D in free agency. But end of an era in Cincy. https://t.co/6Z0cRpMWrm

— Ian Rapoport (@RapSheet) March 19, 2021
Atkins could be that additional big signing the Packers pursue.
Geno Atkins: Eight-Time Pro Bowl Player
Geno Atkins was drafted by the Bengals in the fourth round of the 2010 NFL Draft.  His draft stock was low due to his size.  At six foot and 300 pounds, he was considered to be undersized.  However, it was not long before he established himself as one of the best defensive linemen in the league.
After a ho-hum rookie campaign, Atkins made his first Pro Bowl in 2011.  That year, he forced two fumbles, recovered two more (and returned one for a touchdown), had 7.5 sacks, and racked up 47 tackles.  Atkins was even better in 2012 when he had 12.5 sacks, 54 tackles, and forced four fumbles.  For his efforts, he was named to the First Team All Pro.
In 2013, Atkins' season was cut short by injury, and he only appeared in nine games.  After that, though, Atkins went on to make the Pro Bowl in each of the next six seasons between 2014 and 2019.  In 2015, he again was named to the First Team All Pro when he recorded 11 sacks, 42 tackles, and a forced fumble.  2018 was another significant season for Atkins.  That year, he recorded 10 sacks, the third time in his career that he reached double-digit sacks.
Unfortunately for Atkins and the Bengals, 2020 saw him suffer a severe shoulder injury in the team's final scrimmage of training camp.  He tore his labrum, but did not want to undergo surgery.  He missed the team's first four games before returning in Week Five.  However, the injury did not heal the way he had hoped and he only appeared in eight games.  Atkins ended up going on injured reserve and did get surgery to repair his shoulder.
Could He Fit on the Packers?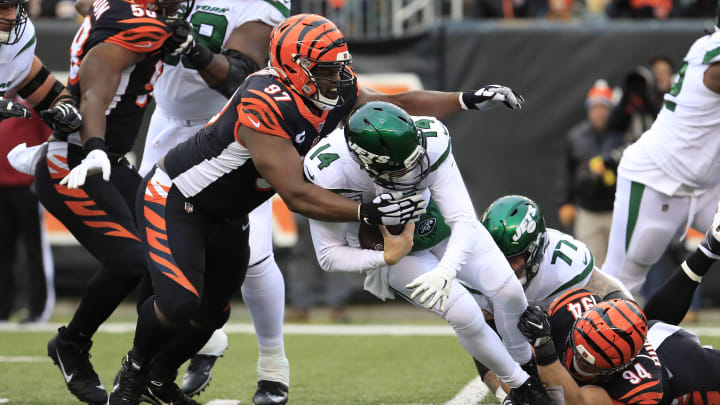 As stated, the Packers need depth on the defensive line.  Geno Atkins, even though he was injured last season, is a recent Pro Bowl lineman who could make a difference in the pass rush and run defense.  Alongside Kenny Clark, the Packers could boast one of the best lines in the NFL with the addition of Atkins.
[pickup_prop id="5655″]
The question, of course, is can the Packers afford him?  Even though Brian Gutekunst has said the Packers could make a move, that does not mean they necessarily will.  Atkins is not far removed from his best seasons and could garner a big-dollar contract on the open market.  However, he did suffer that injury and played a career-low of snaps in 2020.  If these injuries affect his market value, the Packers could be players for services.
More In This Series
For More Great Wisconsin Sports Content
Follow me on Twitter at @theotherAdams14 and follow us @WiscoHeroics1 for more great content. Check out our merch page here and use promo code Wisco at check out for $1 off! To read more of our articles and keep up to date on the latest in Wisconsin sports, click here!