The Green Bay Packers have one more preseason game left before the start of the regular season. Their roster has been trimmed from 90 to 80. Some players who were on the team last year have already been traded or released. Within the next week, they will need to trim it down to 53, which means 27 of these players will be let go:
The Green Bay #Packers have trimmed their roster down to 80 active contracts.

They still need to slash 27 names from the current list below in just 1 week from today: pic.twitter.com/foeaLO2L1t

— Ken Ingalls – Packers Cap 💰 (@KenIngalls) August 24, 2021
Of course, there are many players who are locks for this team. However, over the course of camp, there have been several players who have become fan-favorites who are on the fringe of the roster. Here, we present five of these players that we hope will make the final 53.
#5- Bronson Kaufusi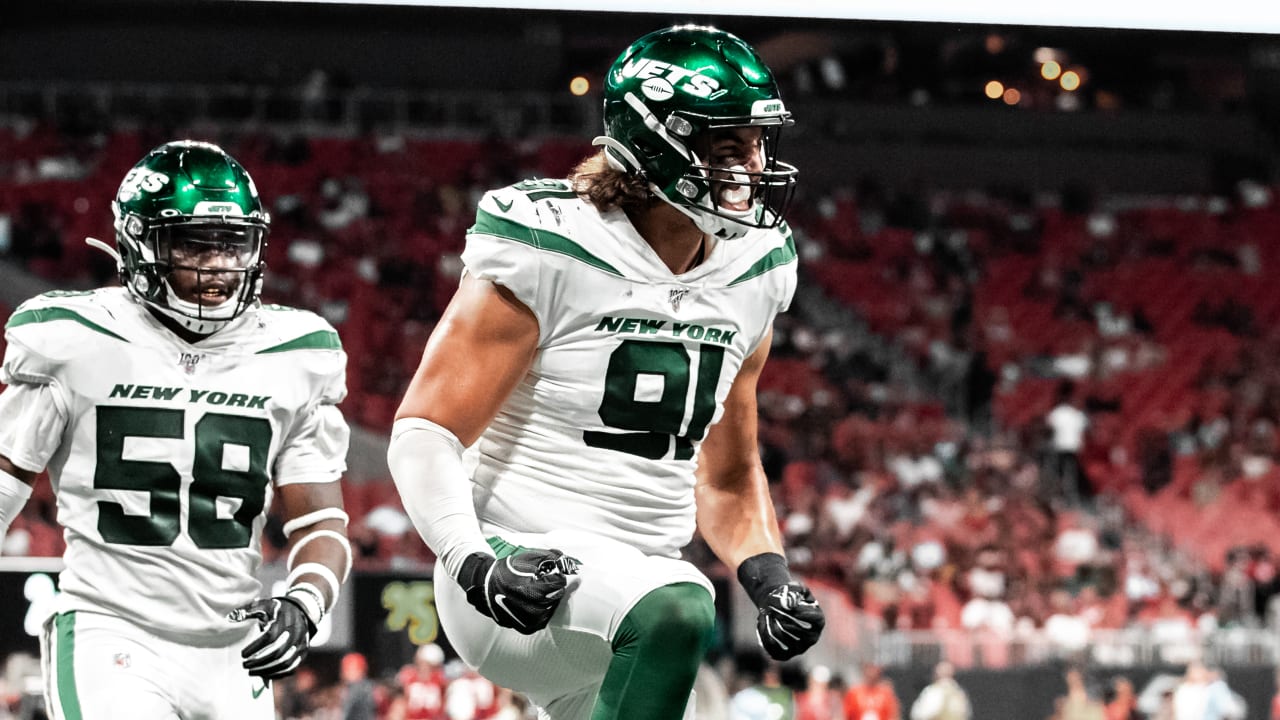 On of the positions in which the Packers have the most depth is tight end. Robert Tonyan, Marcedes Lewis, Jace Sternberger, Dominique Dafney, and Josiah Deguara are all tight ends ahead of Bronson Kaufusi on the roster.
Kaufusi was drafted into the NFL as a defensive end out of BYU. However, after three seasons and just 0.5 sacks, Kaufusi is making the shift to tight end. Even though he has not recorded any catches or made any tackles on special teams, players and fans love that Kaufusi is doing whatever it takes to make his NFL dreams come true. Aaron Rodgers called him one of the happiest guys he knows. With such a deep tight end room, Kaufusi's chances to make the 53 are slim, but it would be very cool to see him do so after changing positions.
Aaron Rodgers recently told @peter_king he loves TE6 Bronson Kaufusi.

When Rodgers praised Jake Kumerow last year, the Packers cut him and he's now on the Bills.@RobDemovsky: "I can't wait to see what Kaufusi does in Buffalo this year."

Rodgers' reaction: pic.twitter.com/rR00YUVBjz

— Matt Schneidman (@mattschneidman) August 18, 2021
#4- Christian Uphoff
Christian Uphoff is an undrafted free agent rookie out of Illinois State. As a safety, he has to compete with Darnell Savage, Adrian Amos, and others for a roster spot. Therefore, his best chance to make the team is on special teams. The Packers have been notoriously bad on special teams in the past, and Uphoff has shown potential to be a real asset to the team in this area.
Christian Uphoff is showing the potential to be an all-pro special teams player with this kind of gunner work! 👀 pic.twitter.com/RXQabz5IFG

— JDV Experience (@JDVexperience) August 24, 2021
With Will Blackmon headed to the IL, Uphoff's chances of making the team have improved. However, there is still some competition at the position, especially with the next guy on our list.
#3- Innis Gaines
If there was ever a guy to root for to make the team, it would be Innis Gaines. This is especially true if one loves a good comeback story.
Wow. Innis Gaines has such a great energy about him. What a fun kid. The #Packers rookie safety is coming back from two ACL tears at TCU and spent last year working for @DoorDash. If you are looking for a bubble guy to root for Saturday at Buffalo, … No. 38 would be a good one. pic.twitter.com/8aYqJnDMyl

— Jason Wilde (@jasonjwilde) August 24, 2021
Gaines, like the previous #38 on the Packers, is an undrafted free agent out of TCU. After suffering two ACL tears, he had to support himself through the pandemic by working for DoorDash. Now, he is one of the fringe guys who could make the roster as a special teams player. Like Uphoff, he is a safety by trade, and his chances improved with Blackmon's IL placement.
#2- Jack Heflin
One of the positions of need for the Packers is interior defensive line. Last year, and so far this preseason, the interior linemen have not been effective in stopping runs or rushing the quarterback. TJ Slaton, one of the Packers' fifth round draft picks, has been impressive in camp. However, another rookie, undrafted free agent Jack Heflin, is also making a roster push.
DT Jack Heflin is playing the same spots on iDL as Tyler Lancaster – but doing it with so much more energy

Stout vs double teams, controls single blocks, active chasing plays down the line, active in pass rush counters…

Might've played his way onto this roster… pic.twitter.com/33JuguRkt4

— Ben Fennell (@BenFennell_NFL) August 22, 2021
Dean Lowry and Tyler Lancaster were disappointing last season, and are the two main depth pieces behind Kenny Clark and Kingsley Keke. Haflin has come very close to outplaying both of them, and just might make the roster.
#1- Kurt Benkert
If there was ever a player who just defined what being a Packer was all about, it is Kurt Benkert. This is a guy who rides skateboards to practice, went over to a fan's (Cheesehead TV's Paul Bretl's) house for the Fourth of July, and posts videos of himself dressed as Master Chief. So popular is he that he has already been honored with the flag of the USS Green Bay.
Not only is Benkert just easy to like as a person, he is also fun to watch as a player.
The mobility by Kurt Benkert… what a throw on the run #Packers

— Joe Kipp (day 1 romeo doubs fan) (@joepkipp) August 21, 2021
Of course, Benkert will not make the team over Aaron Rodgers or Jordan Love. Whether or not he makes the final 53 is dependent on if Matt LaFleur wants to three quarterbacks on the roster.
We sure hope he does.
[pickup_prop id="5092″]
For More Great Wisconsin Sports Content
Follow me on Twitter at @theotherAdams14 and follow us @WiscoHeroics1 for more great content. Check out our merch page here and use promo code Wisco at check out for $1 off! To read more of our articles and keep up to date on the latest in Wisconsin sports, click here!