Green Bay Packers fans are reacting to new rumors about a wide receiver being placed on the trade block. New England Patriots wideout Kendrick Bourne is apparently "available for the right price" according to Armando Salguero of OutKick.com.
According to reports, Bourne has been wildly inconsistent in practice and has found himself getting into trouble with New England coaches. Bourne has been targeted only once in three of New England's first six games. Kendrick Bourne will not play in the Patriots' week 7 matchup against the Bears on Monday night due to turf toe. Clearly Bourne's future with the Patriots is looking grim. Could the Packers trade for Bourne and make Green Bay his new home?
Should the Packers trade for Kendrick Bourne?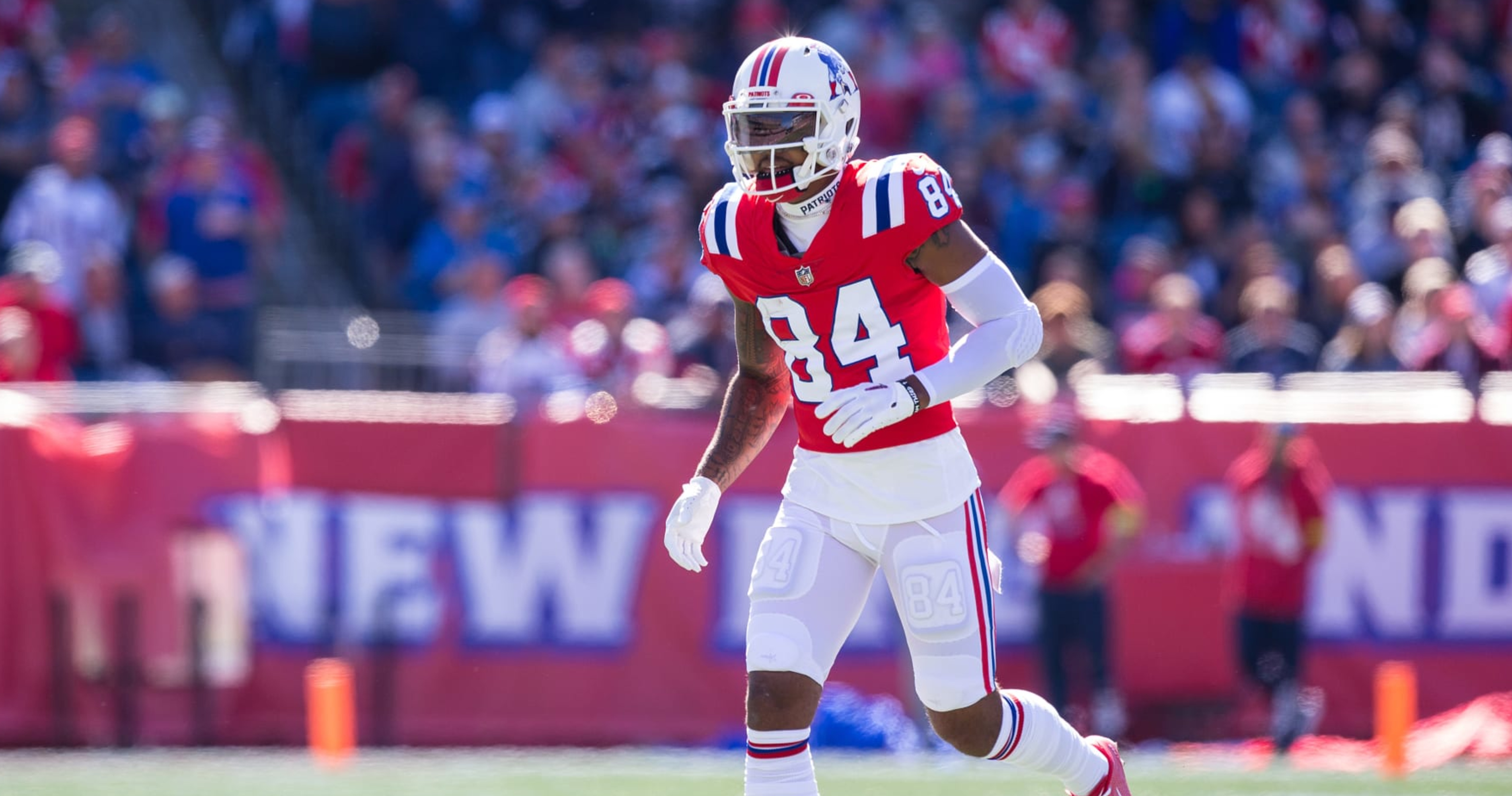 Some Packers fans seem to like the idea of trading for Kendrick Bourne. However, the wide receiver position in Green Bay is so bleak that fans would happily take anyone with some level of talent. Bourne is seeing a reduced role this season in New England, likely due to the Patriots acquiring DeVante Parker earlier this year. New England also drafted WR Tyquan Thornton in the second round of the 2022 NFL draft, taking even more snaps away from Bourne. Here's what some fans had to say about the latest Packers trade rumors.
I actually think Kendrick Bourne would be good on the Packers. He'd instantly become the best WR there

— Hima (@Himathememegod) October 21, 2022
#Packers have inquired about WRs Chase Claypool, DJ Moore, Kendrick Bourne, and KJ Hamler

— NFL Sources (@TheNFLSources) October 23, 2022
I like the Kendrick Bourne fits for the #Packers, it is a system he's already played in with the Niners.

— NFL Rumors (@nflrums) October 19, 2022
Now would be a good time to get Kendrick Bourne and Chase Claypool @packers

— Shea (@SMSports__) October 18, 2022
Will the Packers trade before the deadline?
A Packers trade needs to happen soon. The NFL trade deadline is on November 1, which is rapidly approaching. No moves have been made by Green Bay, but there has to be some sort of urgency to make a roster move especially after three straight losses. Will the Packers trade for someone or will they sign someone via free-agency? That question is still up in the air. But if Green Bay wants to turn their season around the wide receiver situation needs to be addressed.
Follow me on Twitter at @alex_ratliff and follow us @WiSportsHeroics for more great content. To read more of our articles and keep up to date on the latest in Wisconsin sports, click here!