The Packers have been very reliant on rookies this season and for the most part, they have shown up. Romeo Doubs has looked like a WR1 for a lot of the season. Quay Walker looks unreal and many other rookies have filled in here and there. This week, the Packers may need another rookie to step up. Packers rookie Kingsley Enagbare needs to step up this week.
Kingsley Enagbare Needs To Step Up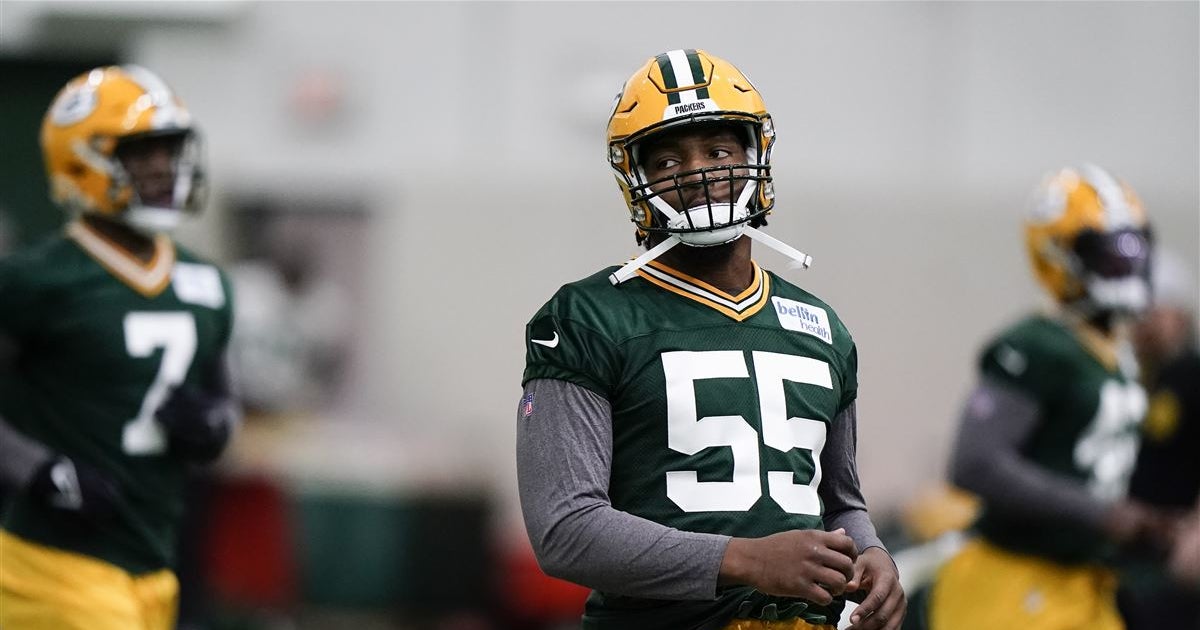 Rashan Gary ends the week of practice being questionable with a toe injury. Matt LaFleur is "concerned" about it and it is unclear whether it will keep him out of Sunday's game. He did practice every day which is a good sign but toe injuries are tough to gauge. If Gary is not able to go, Kingsley Enagbare will get a chance. Getting pressure on the quarterback is vital against the Jets as Zach Wilson's numbers plummet under pressure. If Gary cannot go, his high sack production goes away. It is vital that Kingsley Enagbare step up for the Packers.
Enagbare Isn't Gary, But He Has Shown Flashes Of Greatness
In the preseason, he embarrassed some Saints lineman. He has gotten some regular season action as well. Against Tampa Bay he played some significant passing downs and did very well in flashes. He definitely looks like a rookie but the flashes are there. If Gary is out, the Packers will need to see more of those flashes. Hopefully we see the same rise out of Enagbare that we did out of Gary.
The good news is that Rashan Gary hasn't been ruled out completely. The best case scenario is that Enagbare can come in to help take the load off of Gary if he isn't one hundred percent. However, if Gary is not able to go, the Packers will need some players to step up and create pressure. Kingsley Enagbare is just the player that can step up given his skill set.
Follow me on Twitter at @sorcerermatt, follow us @WiSportsHeroics. To read more of our articles and keep up to date on the latest in ALL of Wisconsin sports, click here!